The Teen Drama That Fans Of Netflix's Grand Army Need To Watch Next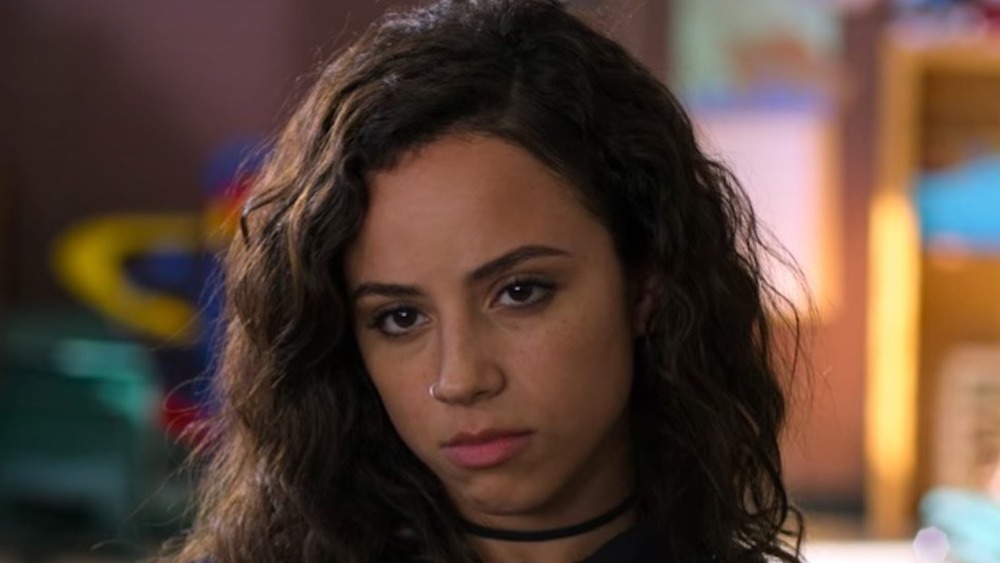 Netflix
Set at a public high school in New York, Grand Army focuses on the lives of a group of students as they deal with various difficult situations that affect teens. These challenges include racism, rape culture, and sexuality, among others. The show, created by Katie Cappiello, is loosely based on Cappiello's own play, Slut: The Play, which confronts and dissects consent, slut-shaming, and rape culture.
The reception to Grand Army, which has one season out so far with a second season yet to be confirmed, has been generally positive. On Rotten Tomatoes, it has a 71 percent Tomatometer and a 78 percent audience score. The Hollywood Reporter noted that the show "lets several of its cast members shine through complex characters and culturally specific plotlines." The Globe and Mail called it "ambitious, sobering, and bold."
While teen dramas can definitely be hit or miss, Grand Army, with its talented cast and the tackling of important issues head on, is well worth the time of viewers. However, Grand Army only has one season, which will likely leave fans wanting more once they get through the episodes. Luckily, there's another teen drama, also from Netflix, that may help to fill the void.
Trinkets is a compelling drama focused on female friendship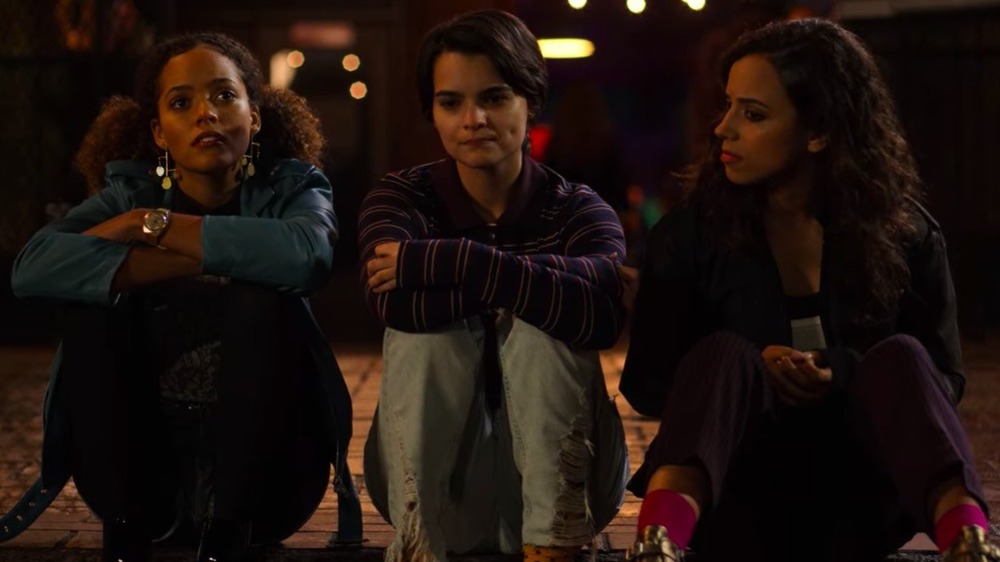 Netflix
Based on the novel of the same name by Kirsten Smith, Trinkets was adapted for TV by Smith herself, along with Amy Andelson and Emily Meyer. Smith is no stranger to the world of teen media, as she has co-wrote a few popular teen films, including 10 Things I Hate About You and She's the Man. Trinkets follows three teen girls — Elodie Davis (Brianna Hildebrand), Moe Truax (Kiana Madeira), and Tabitha Foster (Quintessa Swindell) — who have very little in common except for one thing: they like to shoplift. After meeting in a Shoplifters Anonymous meeting, they become friends, although keep it a secret at school due to their running in different social circles.
Grand Army presents complex characters and complicated dynamics among teens, including female friendships. Trinkets accomplishes a similar feat with its three leads; their friendship is genuine but intricate, as the young girls also have complicated school and family lives. The review from Vulture describes the trio's relationship as "both supportive and a little destructive."
Not only does that description sound accurate to the convoluted world of teenagers but also sounds like the kind of tension that makes for great drama television.