What Happened To Max From Liar Liar?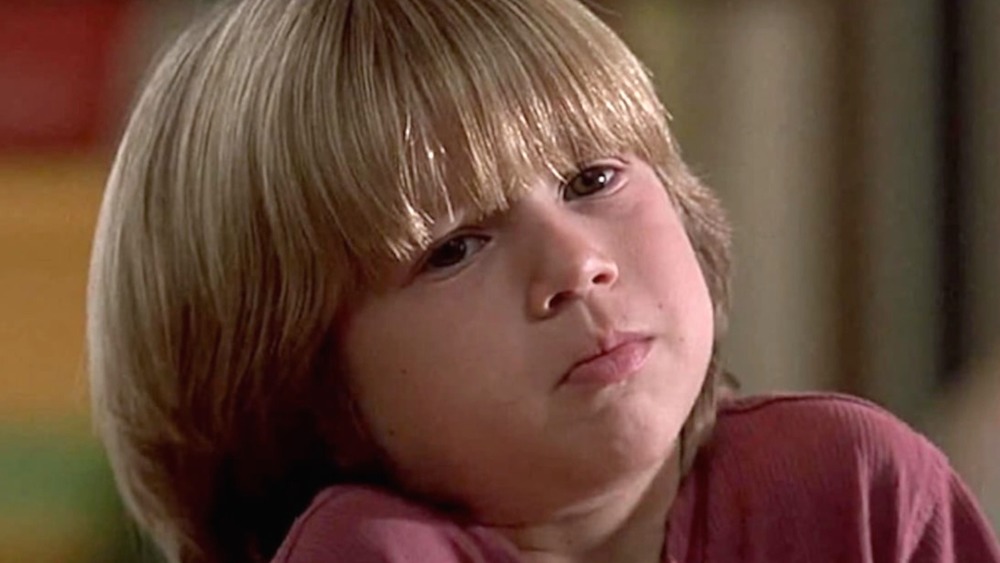 Universal
In the '90s, it seemed like there was a child star everywhere you looked. From Jonathan Taylor Thomas (Home Improvement) to Jaleel White (Family Matters) and Mara Wilson (Matilda), a kid with impressive acting chops could make a great name for themselves. While many of these iconic actors have gone on to have long and successful careers, there are others who have mostly remained out of the spotlight for different reasons. 
One of the most memorable child stars from the '90s was Justin Cooper, also known as Max Reede from the 1997 comedy Liar Liar. Cooper played the son of Fletcher Reede (Jim Carrey), a cunning lawyer who, after Max's birthday wish comes true, can't tell a lie for 24 hours. The heartwarming comedy cemented Cooper in our hearts due to his adorable and touching performance, leaving many of us to wonder, years later — what has he been up to since then?
Where has he been?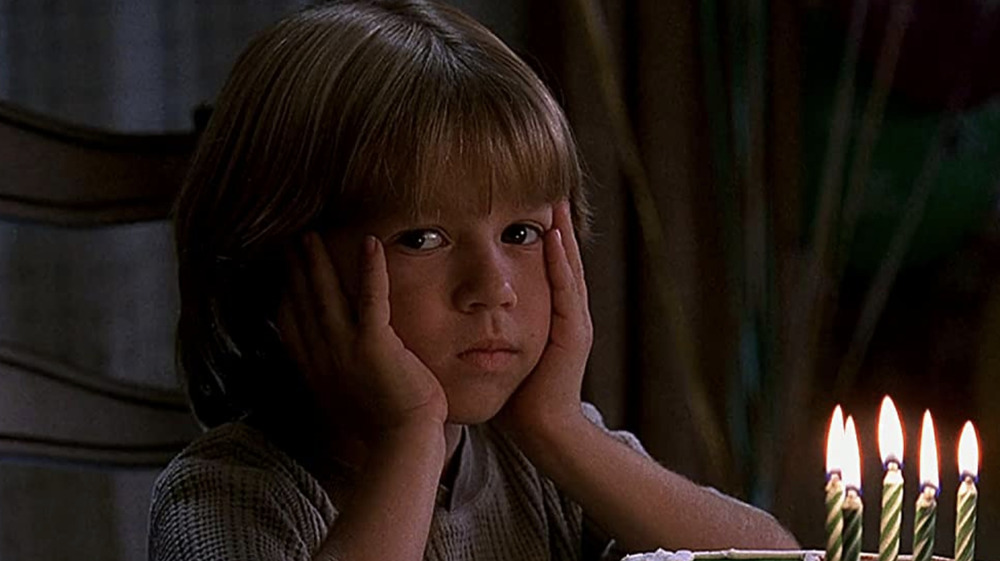 Universal
Before Cooper landed his breakout role, he had guest roles in shows including Full House (Linus Plankin), ER (kid), and General Hospital (Lucas Cooper). After the heartwarming comedy Liar Liar was out in the world, Cooper starred in Dennis the Menace Strikes Again! as Dennis Mitchell, the troublemaking kid from the classic comic. Later, Cooper had bigger roles in the shows Brother's Keeper (Oscar Waide) and Sacred Ground (Willie Wilden), and his most recent role was portraying Timothy Graham in an episode of The Practice.
Though Cooper already had several projects in his repertoire by the early 2000s, he soon stopped acting and has worked in sports radio for the last several years. Known on Twitter as @uhbroncofan, Cooper is an executive producer at Fox Sports Radio, where he commentates on everything from football to baseball. He seems to really enjoy his career, and only sometimes has to deal with colleagues poking fun at his early childhood fame. Nevertheless, Justin Cooper has definitely led an interesting life thus far, and we wish him the best for the future.