The Upcoming MCU Projects Anthony Mackie And Sebastian Stan Want To Join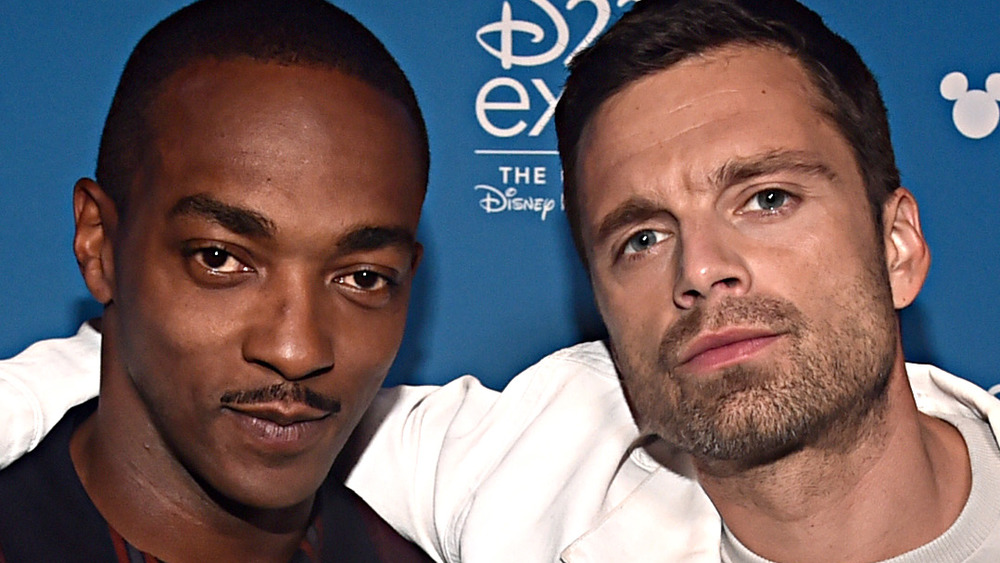 Alberto E. Rodriguez/Getty Images
Marvel mainstays Anthony Mackie and Sebastian Stan are set to team up in Disney+'s second-ever original series: the highly-anticipated The Falcon and the Winter Soldier. The new six-part project will follow Sam Wilson (aka the Falcon) and Bucky Barnes (aka te Winter Soldier) as they navigate their lives after the events of Avengers: Endgame.
This will be the fifth time the actors have worked together in an MCU project following Captain America: The Winter Soldier, Captain America: Civil War, Avengers: Infinity War, and Avengers: Endgame. The pair have formed quite a close friendship off screen, while their superhero counterparts have a different relationship with a few complications. How their relationship will end up by the conclusion of The Falcon and the Winter Soldier remains to be seen, and it will also let fans know what they can expect of the heroes moving forward in the Marvel Cinematic Universe.
The Falcon and the Winter Soldier is still a few days away from its March 19 debut on Disney+, but Mackie and Stan already have ideas on future MCU projects they might want to take part in. Looper was present at a recent digital press event for The Falcon and the Winter Soldier, where Mackie and Stan revealed which upcoming MCU projects they'd like to be a part of. 
Anthony Mackie and Sebastian Stan would love to join other Disney+ projects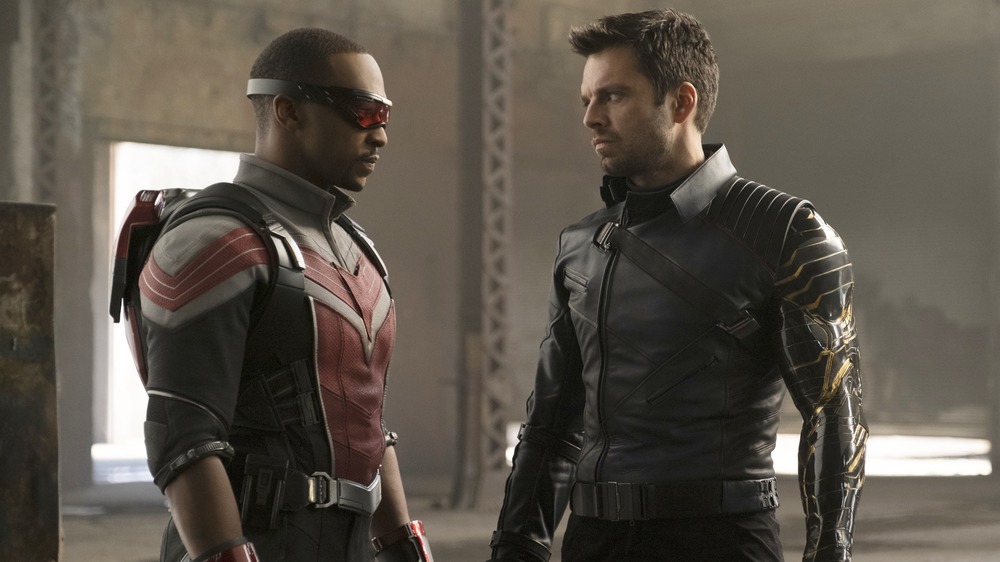 Marvel Studios/Disney+
For Stan, he would love to share some screen time with Moon Knight, soon to be played by Oscar Isaac in the Disney+ series of the same name. We weren't sure how serious he was about joining the project, as he first called it by the wrong name (Knight Moon) and was questioning if he had the title right.
Mackie had some different ideas, and expressed his excitement for She-Hulk, which will star Tatiana Maslany and will be released after Moon Knight. He also seemed super pumped about the forthcoming Blade reboot, and said that he hopes to have at least one line in the Mahershala Ali-led film, as well as in She-Hulk. Mackie then told a brief story about being near the Spider-Man 2 set back when Tobey Maguire was carrying the mantle. He said that he saw Joy Bryant, who played a spectator in the 2004 movie, deliver her one line in the film, "It's Spider-Man!" which is what he attributed to wanting at least one line in Blade and She-Hulk.
As far as we know, Stan and Mackie are not retiring their characters after The Falcon and the Winter Soldier, so it will be interesting to see where they will appear next in the MCU. Of course, if their characters ever end up in these series and movies would all ultimately be up to everyone's favorite hat-wearing studio head, Kevin Feige. For now, fans can look forward to The Falcon and the Winter Soldier, debuting on Disney+ on Friday, March 19.