Here's How You Can Watch Every Season Of White Collar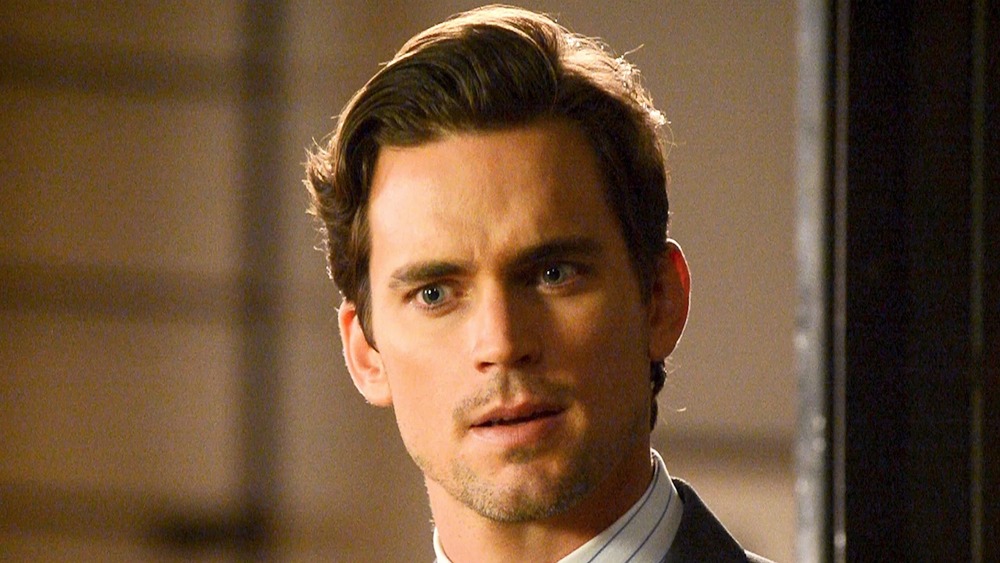 USA Network
For viewers of a certain age, USA Network might be best remembered as the late-night spot for discovering B-movie marvels from every genre and era. But USA has also become the spot for discovering some of the best shows on television. The likes of Burn Notice, Suits, Monk, and Mr. Robot all rose to ratings prominence and then some on the extended cable channel. So, too, did one of the network's best-loved series, USA's mostly marvelous con-man crime dramedy White Collar.
For those uninitiated with the wild world of legendary flimflam man Neal Caffrey (a never better Matt Bomer) and his FBI partner-slash-warden Peter Burke (Tim DeKay), the series made its premiere in fall 2009. It quickly became the toast of the cable realm as a stylish, sexy, and supremely clever romp through the upper crust of the criminal underworld. The show aired 81 episodes over five full seasons and one abbreviated sixth on USA between '09 and 2014, offering a savvy mix of standalone stories that frequently bled into a captivating overarching narrative that wasn't fully exposed until the breathless finale.
It's been nearly a decade since that finale aired on USA, and White Collar is still finding new fans via syndication and reruns on the network. But like most series that have left the airwaves in recent years, White Collar also continues to build its fandom via successful runs in the streaming realm. If you're dying to explore Neil and Peter's morally complicated journeys of redemption and self-discovery, or just marvel at ole Mozzie (Willie Garson) quipping his way out of dicey situations aplenty, you can still binge White Collar in its entirety on a certain streaming service.
You can now get your White Collar fix on Hulu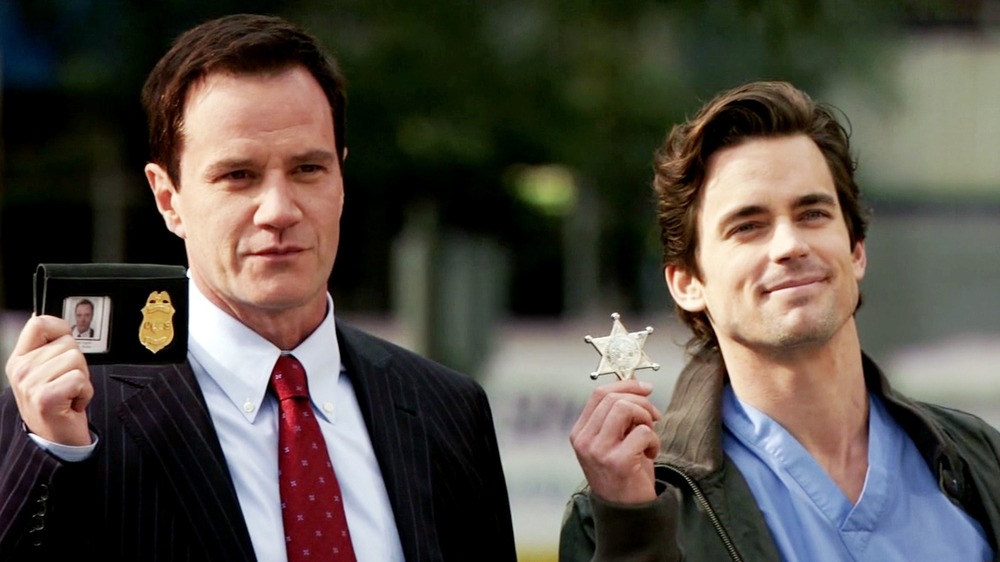 USA Network
If you're looking to dive into the madcap world of White Collar, make sure your Hulu subscription is up to date 'cause it's the only major streamer featuring all six seasons. And in case we haven't been crystal clear: Even several years removed from its run, White Collar is a show well worth diving into. 
Set largely in New York City, the series opens with DeKay's do-gooding lawman Peter finally getting his hands on Bomer's Neal. It also finds the FBI in dire need of Neal's expertise in solving the titular, nonviolent crimes involving forgery, theft, and good ole-fashioned con-man shenanigans. That expertise earns Neal an early release from the big house, though he's required to spend a few years under the watchful eye of his captor, wearing an ankle monitor that tracks his every move.
What ensues are endless odd couple-styled antics that find the duo cracking a series of major cases for the Bureau. Peter struggles to rectify suspicions about Neal in spite of their burgeoning friendship, and Neal struggles mightily to leave his luxurious criminal past behind — particularly as he tries to piece together the puzzling series of events that eventually led to his capture. That synopsis likely makes White Collar sound a bit heavy on the drama, but while it does get serious, the show is just as often steeped in winking comedy and suffused in an infectious, summery energy that all but ensures you'll succumb to its charms.
It's a safe bet that once you start your White Collar binge on Hulu, you'll savor every shocking twist, sexy sidestep, and quippy one-liner like a fine wine, an artistic masterwork, or even a posh pork pie hat.