Why Admiral Sauveterre From The Expanse Looks So Familiar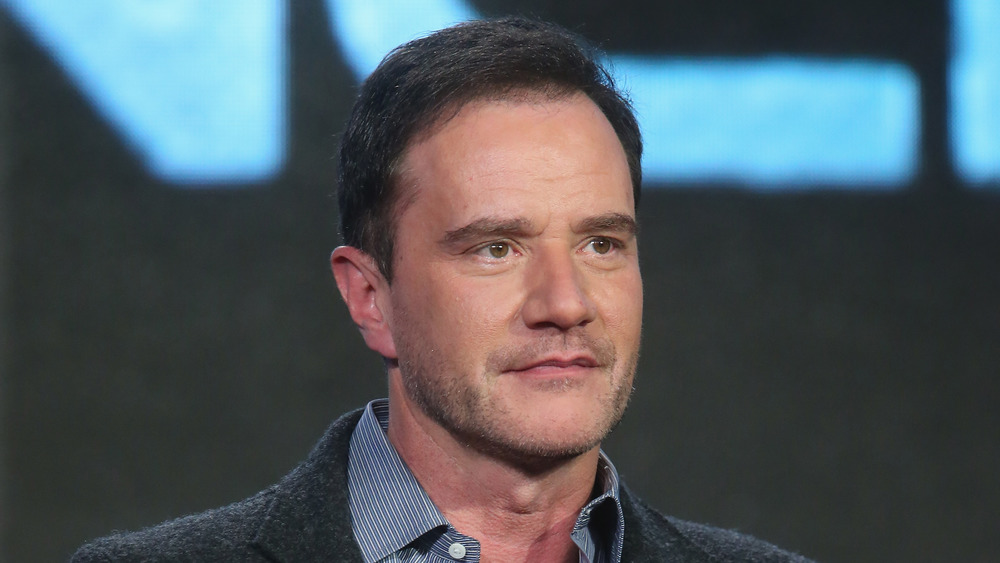 Frederick M. Brown/Getty Images
When The Expanse finally returned to Amazon Prime for the show's highly anticipated fifth season, the series added a handful of new characters to the already expansive cast. Get it? Picking up where season 4 left off, The Expanse season 5 sees the crew of the Rocinante dealing with the brewing war as they fight to stop a rising terrorist organization and save the fracturing solar system.
The sci-fi epic has maintained a high level of critical acclaim since back when it was airing on SYFY, and this continues into the current fifth season. Along with the main cast that includes Steven Strait as Jim Holden, Dominique Tipper as Naomi Nagata, and Shohreh Aghdashloo as Chrisjen Avasarala, the new episodes feature a few surprising new faces, including Tim DeKay as Admiral Sauveterre, an officer in the MCRN who the crew believe might be involved in illegal weapons trafficking. Alex Kamal (Cas Anvar) approaches him at a talk he is giving at the Martian War College, but Sauveterre denies his request for an audience. 
DeKay has been acting since 1995 and has had roles on many popular shows like Party Of Five, Everwood, Lucifer, and Ballers. Not quite sure where you recognize him from? Check out the biggest roles of his career so far.
Tim DeKay played Clayton 'Jonesy' Jones on Carnivàle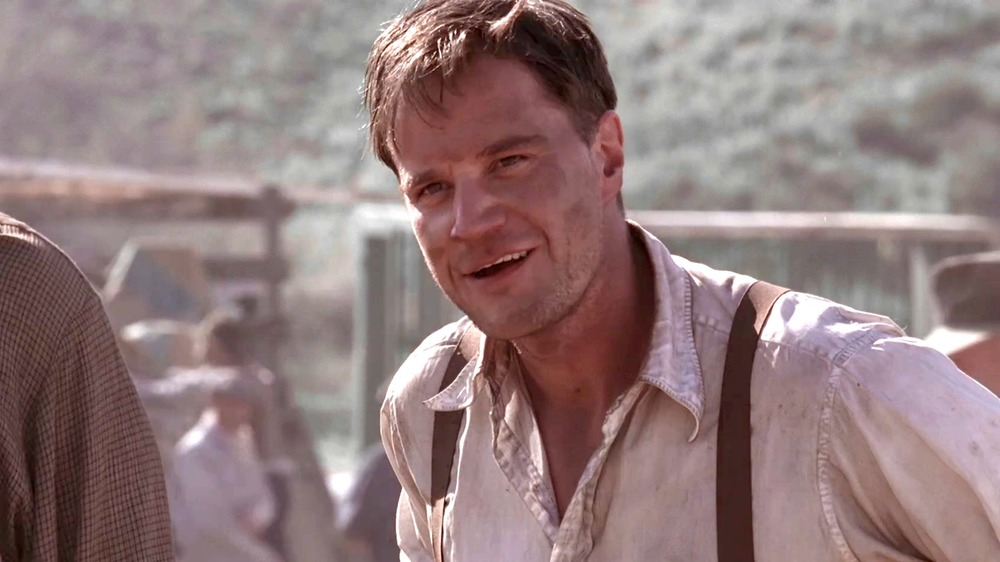 HBO
Carnivàle, an HBO series that ran for two seasons from 2003 to 2005, focuses on a traveling carnival during the 1930s Dust Bowl. Dealing with themes of good versus evil and destiny, the series' main character is a young man named Ben Hawkins (Nick Stahl) who has strange healing abilities, and decides to join the carnival when it travels near his home. Elsewhere, a preacher named Brother Justin Crowe (Clancy Brown) shares visions with Ben, and begins to develop his own strange abilities, which he ultimately uses for his own selfish ends.
On Carnivàle, DeKay plays Clayton "Jonesy" Jones, a former Major League Baseball player who suffered a terrible knee injury that left him unable to continue. On the show, he is traveling and working with the carnival as the ferris wheel operator. He keeps all the employees in check, but suffers from an alcohol problem. After Ben saves Jonesy from what seems like certain death, Jonesy remains loyal to the young man, helping him throughout his journey.
DeKay's most well-known role is FBI Agent Peter Burke from White Collar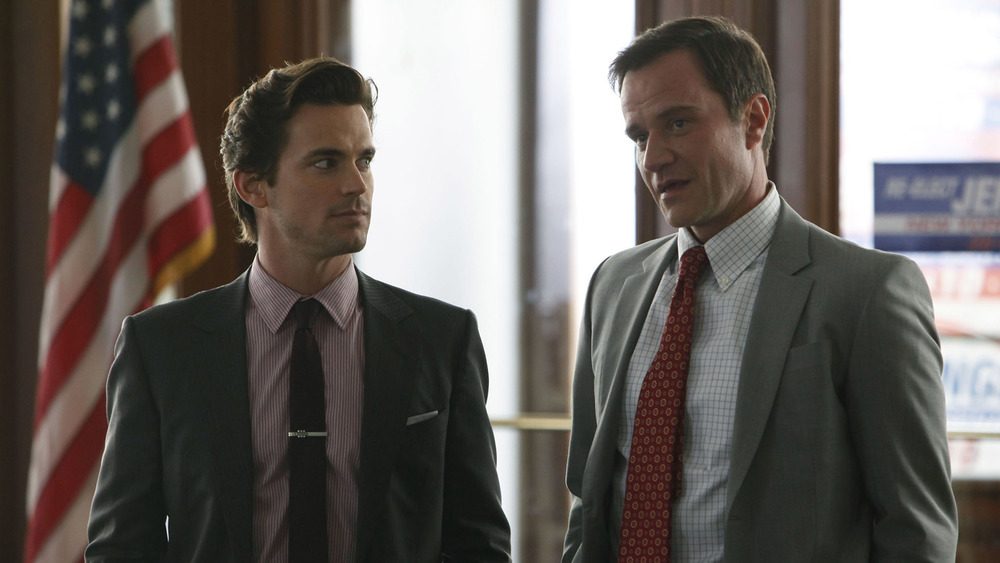 USA
Arguably the role DeKay is most known for is that of Special Agent Peter Burke on White Collar, the USA series that centers around DeKay's Burke and Matt Bomer's Neal Caffrey. Caffrey is a charming con artist and thief, who Burke has been chasing around for years prior to the beginning of the series. The two initially make an unlikely pairing, but their chemistry drives the narrative.
As part of a plea deal, Caffrey is allowed to serve the rest of his sentence as a consultant for the FBI, leading to Caffrey and Burke working side-by-side to catch criminals, who in some cases Caffrey knows personally and has worked with in the past. Burke has a wife, Elizabeth (Tiffani Thiessen), whom he loves dearly, and over the course of their working relationship, Burke and Caffrey develop a close and trusting friendship. The two men work well together, and Caffrey teaches Burke to bend the rules in certain situations in order to catch the criminals they are after.
Though there are moments when Caffrey betrays Burke and vice versa, their relationship is the heart of White Collar, and a huge reason why it ran for six seasons, ending in 2014. The fan-favorite series is even in talks to get a revival, as revealed by Entertainment Tonight.
DeKay played J.D. Hesby in season 3 of the anthology series American Crime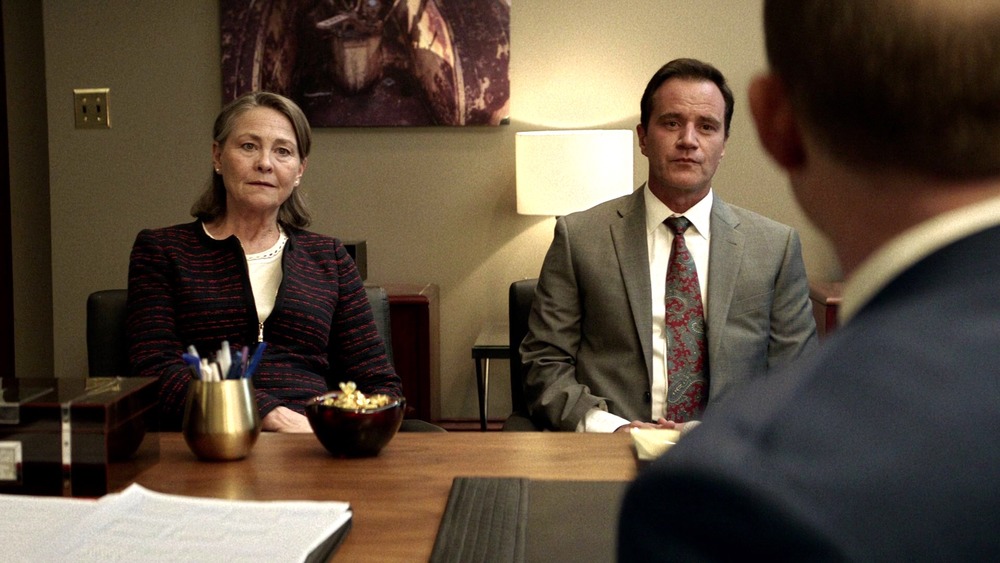 ABC
In 2017, DeKay joined the critically acclaimed anthology series American Crime on ABC for its third, and sadly final, season. The announcement of the show's ending was a big bummer, as it was clearly still loved by both fans and critics with a 100% fresh rating on Rotten Tomatoes. Along with DeKay, the third season also stars series mainstays Felicity Huffman, Timothy Hutton, Regina King, Connor Jessup, Lily Taylor, and Richard Cabral, who all starred in seasons 1 and 2 in different roles.
Set in North Carolina, the third season deals with crimes in the crop-picking business, mainly perpetrated by employers who are manipulating and taking advantage of the workers — largely Mexican immigrants. Trapped in a form of modern indentured servitude, people work in horrible conditions for little to no money. DeKay plays J.D. Hesby, a member of the family in charge of Hesby Farms, whose patriarch is dying in a hospital and must change the way they run the farms in order to keep up with other businesses. 
J.D. is well aware of all the abuses going on at his family's agribusiness, and quickly reveals the truth to his sister-in-law Jeanette (Huffman), who is determined to address these problems. The season also deals with issues like addiction, abortion, and the horrible conditions experienced by sex workers, who are all intertwined in some way with the main storyline at the farms.
Tim DeKay took on the role of Steven Benjamin in Here and Now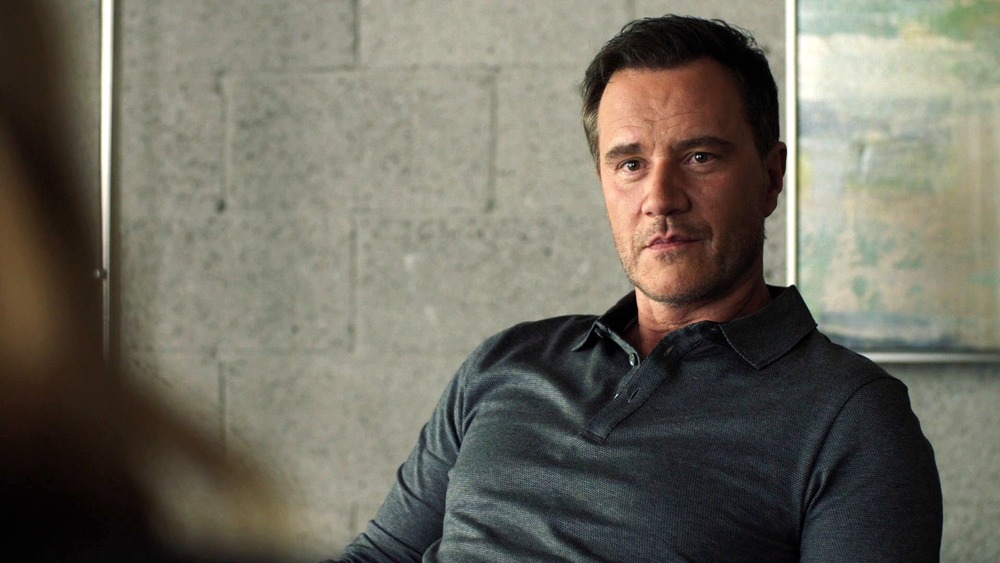 HBO
Created by Alan Ball, the creative mastermind behind hit series True Blood and Six Feet Under for HBO, and armed with an all-star cast, Here and Now seemed like a clear win. The story is about a multiracial family living in Portland, with a philosophy professor (Tim Robbins), his wife (Holly Hunter), and their grown-up children, three adopted (Jerrika Hinton, Raymond Lee, and Daniel Zovatto) and one biological (Sosie Bacon). Here and Now showcases the family as they deal with issues like mental illness, race, and personal identity.
DeKay plays a character named Steven Benjamin, a wealthy man who sparks a friendship, and maybe more, with Hunter's character Audrey. To say it did badly with critics would be putting it lightly, as Here and Now stands at 24% on Rotten Tomatoes based on 50 critical responses. Though there was some appreciation for the show's efforts to put together a diverse cast and tell a timely story, it just wasn't enough to save this otherwise didactic melodrama. 
Here and Now was unfortunately cut short for fans when it was cancelled after just one season. Fortunately, this doesn't seem to have slowed DeKay down one bit. Catch him now on season 5 of The Expanse.