What Has Todd Hoffman Been Up To Since Gold Rush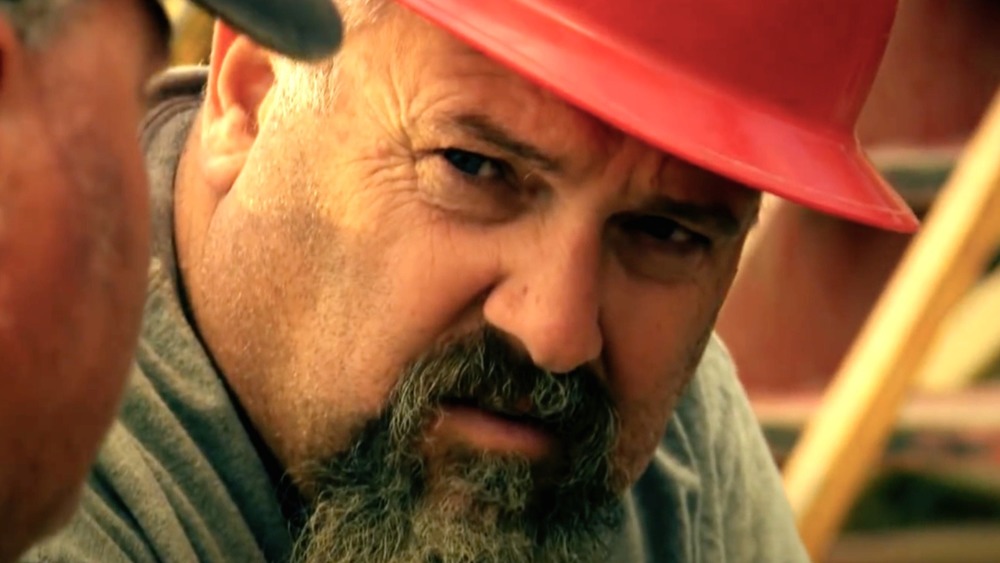 Discovery
Since making its debut on Discovery over a decade ago, the high-tension reality series Gold Rush has proved beyond doubt that there is still a surprising amount of gold in them there Klondike hills — and there are precious few individuals these days both equipped and crazy enough to go and get it. Throughout its 11 seasons and counting, Gold Rush has kept fans utterly enthralled by following those brave few into perilous places all over North and South America in search of the most precious of shiny metals.
Over the years, fans have grown to love and hate various members of the series' colorful cast of prospectors, choosing their heroes and villains from among long-timers, such as Parker Schnabel and Dave Turin, and newer additions like Tony Beets and Rick Ness. Still, one of Gold Rush's inarguable all-timers remains the bearded wonder Todd Hoffman, whose impulsive decisions and insatiable taste for a gamble made for not just great television, but also some of the series most intriguing storylines. That is, until it was announced near the end of Gold Rush's thrilling eighth season that Todd Hoffman was exiting the series altogether.
Hoffman's decision to leave his mining days behind was particularly shocking because Gold Rush had made him not only a full-blown pop-culture staple but also a millionaire many times over. Years after his Gold Rush departure, the decision continues to puzzle members of the series' fandom who genuinely miss his big-time personality on the show. However, we've finally figured out why Todd Hoffman left Gold Rush behind, and it's apparently because striking it rich in the prospecting game wasn't his only dream in life.
Todd Hoffman has gone above ground to join the rock & role underground
It should be noted that Todd Hoffman was easily one of the richest prospectors on Gold Rush, reportedly netting around $7 million during his tenure on the show. And given the risk alone involved in the prospecting biz, one could hardly blame Hoffman if he merely decided to take a break from the game when he left Gold Rush behind. But it seems the multitalented Hoffman was looking for more than a break when he made his series exit, and he promptly established his own production company, Züm Media, with eyes on producing his own small-screen series (via TV Shows Ace).
While that gamble hasn't paid off for Hoffman and the Züm Media team yet, the man himself is also following a different sort of dream these days, as evinced by the postings to his popular YouTube channel. Many posts involve his podcast and other adventures, but one can't help but notice the numerous videos, some of which boasting millions of views, that feature the big, bearded wonder belting out rock songs of every flavor. It's fair to wonder if he's got his sights set quite seriously on the music biz these days.
It might surprise you to learn Hoffman's got a pretty solid voice, too. If you don't believe it, check out his impressive cover of Simon and Garfunkel's immortal classic "The Sounds of Silence." He's got a handful of originals on the channel as well, most of which are heavier in nature and intriguing in their own right. His music doesn't seem to have reached beyond his YouTube page yet, but one has to admire the man for chasing his dream a little later in life than most.