Why Benedict Cumberbatch Is Saying Sorry To WandaVision Fans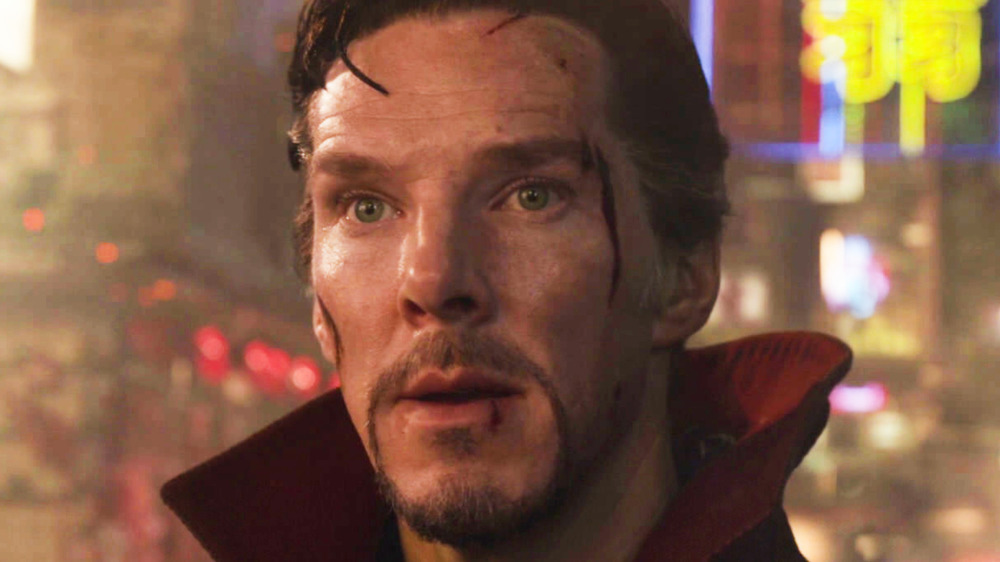 Marvel Studios/Disney
Contains spoilers for WandaVision
For the past several weeks, every pop culture conversation across social media has been dominated by WandaVision. The show's unique format traveling across different sitcom eras coupled with the knowledge that Elizabeth Olsen was gearing up to reprise her witchy role in Doctor Strange in the Multiverse of Madness inspired quite a bit of speculation. It seemed like everyone had a theory about how it would all shake out — from the X-Men making their MCU debut to Mephisto revealing his demonic self as the secret big bad. Outside of Agnes (Kathryn Hahn) turning out to be the centuries' old witch, Agatha Harkness, nothing else really panned out for fans anticipating larger connections to the Marvel Cinematic Universe, however. 
Instead, audiences were treated to a story about one woman's grief over losing the person she held dearest in life. Agatha may have been up to no good, but Wanda ultimately put a town of innocent people under her spell, and now that she's in possession of the Darkhold, there's a lot of damage she can do around the universe and the infinite other realities out there. As Agatha herself said in the finale, Wanda now has more power than the Sorcerer Supreme, which should lead to an interesting conflict in the upcoming MCU flick.
With this direct mention, it's only natural for fans to wonder where Doctor Strange (Benedict Cumberbatch) was all this time. Another predominant theory that made its way around the internet had him making an appearance in Westview — at least in a post-credits scene — but that turned out not to be the case. Well, it seems as though comic book fans online have made their frustrations abundantly clear, as Cumberbatch has now officially apologized for his absence. 
Benedict Cumberbatch says he's 'sorry to disappoint'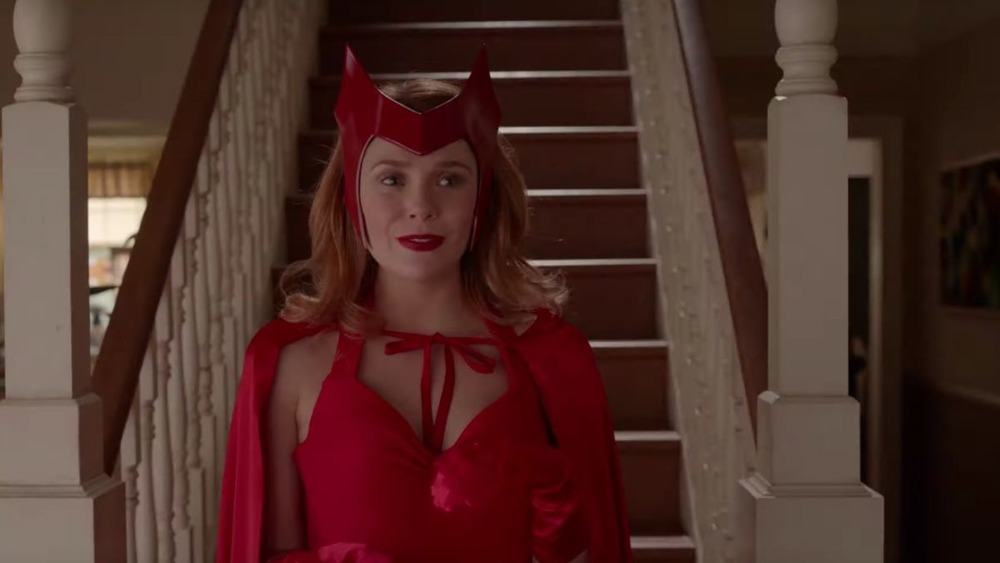 Marvel Studios/Disney+
In a recent interview with Jake's Takes, the conversation naturally turned to the actor's role in the MCU. More specifically, he was asked about whether he'd been aware of the fervor surrounding his rumored-then-debunked cameo on the Disney+ series. It sounds like he was at least partly aware of the theory, as he did offer this sentiment to fans: "I'm sorry to disappoint you." He kept any other details about his future with Scarlet Witch close to his chest, though he did elaborate on this apology: "That would have been fun I guess; it would have led into [Elizabeth Olsen's] involvement with [Doctor Strange in the Multiverse of Madness], but ah hell, that's all to come. We're in the middle of it now; we've been filming since before Christmas and it's very exciting."
It certainly sounds like he would've been open to the idea of stopping by, but he's a busy actor. He'll have his day alongside Wanda very soon as the two magic users are set to collide in the near future, and unlike the final battle in Avengers: Endgame, they're probably not going to be on the same side. 
The final scene of the series shows Wanda learning more about her Chaos Magic from the Darkhold and hearing the voices of her children she created inside the Westview anomaly. Is it possible she'll break through into the multiverse to try to find other versions of her kids? Could this open the doors for Mephisto to make his formal entrance into the MCU? WandaVision teed up a lot of exciting plot threads for future films to explore.
WandaVision showrunner confirms there were discussions about including Doctor Strange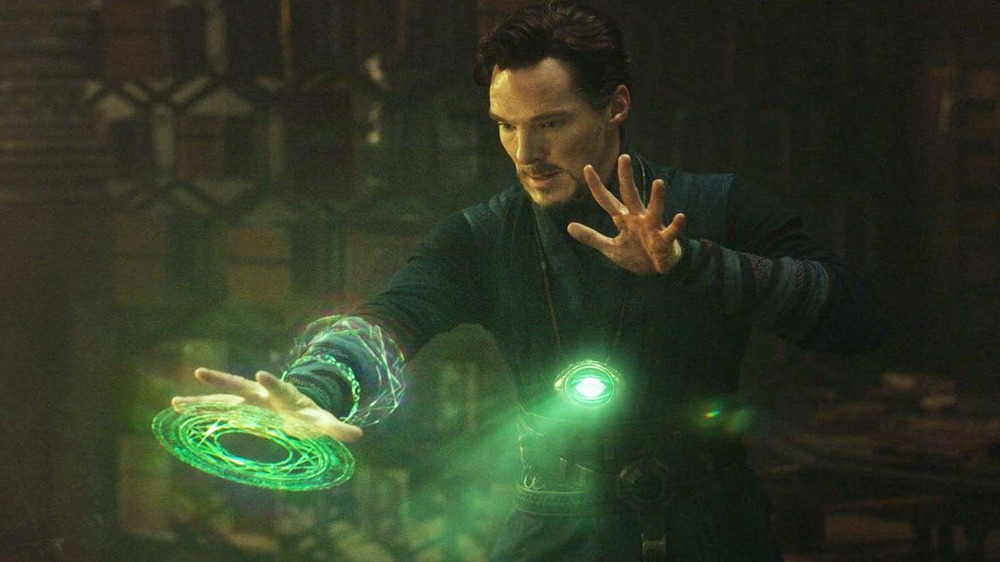 Marvel Studios/Disney
Per a separate interview, it turns out fans had good reason to suspect Doctor Strange could pop by Westview. Several people associated with the show, including showrunner Jac Schaeffer, sat down with TVLine to talk about some of the unanswered questions burning in fans' minds after the season finale. While Fox's X-Men universe crossing over with the MCU proper was always a bit of a stretch, she does confirm there were discussions about bringing someone else from the family onto the show.
Schaeffer states, "There were a lot of conversations. We had conversations with the team on Strange 2, and this is how it all happened." In case you're hoping there's a long lost script floating around somewhere involving an epic battle between Scarlet Witch and the Sorcerer Supreme, you best keep dreaming. When asked about whether the WandaVision team reached out to Cumberbatch's people to see if that was something that was even in the realm of possibility, she says, "I can't talk about that kind of thing."
We'll likely never know if Doctor Strange's inclusion was a vague idea or something that fell apart at the last second. Fortunately, MCU fans will get to see Cumberbatch back in action soon enough when Doctor Strange in the Multiverse of Madness comes out on March 25, 2022.