You'll Barely Recognize Badger From Breaking Bad Now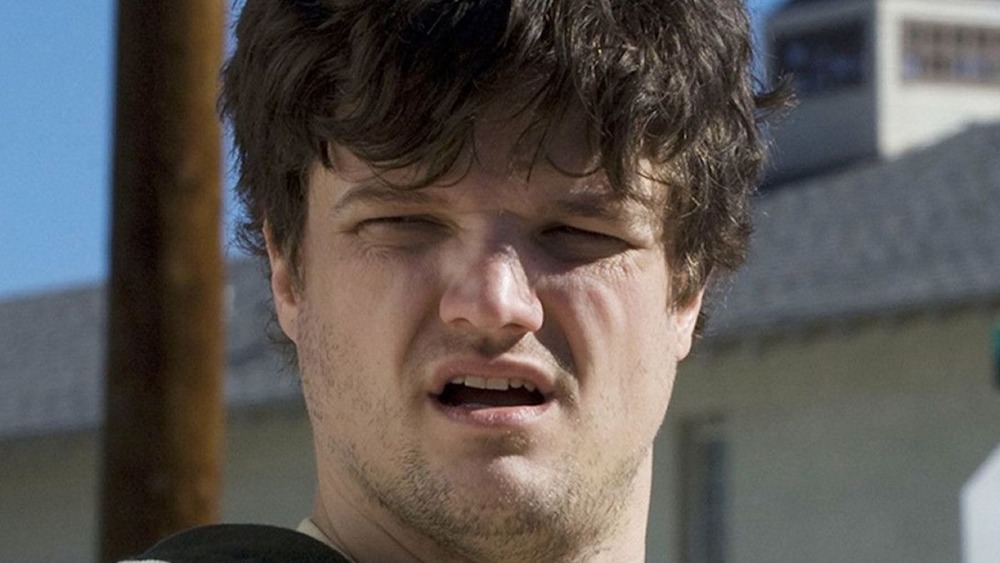 AMC
Over the course of its pulse-pounding five-season run on AMC, Breaking Bad was widely renowned as one of the best-acted, best-written, and most stylishly realized series on television. It's also come to be known as the vehicle that made stars of Aaron Paul (Westworld), Giancarlo Esposito (The Mandalorian), and a handful of other prime-time Breaking Bad players who've gone on to bigger, better things since Walter White's meth-addled house of cards came tumbling down in the show's brutal final season. Of course, even as Breaking Bad put a couple of its major players on the path to stardom, many among the show's impeccably cast supporting crew also saw their showbiz profiles significantly bolstered by their time on the series. And of Breaking Bad's supporting characters, few were quite as well loved by the fandom than Jesse Pinkman's lovably dimwitted, sci-fi loving pals Badger and Skinny Pete.
Played by Matt Jones and Charles Baker respectively, that dynamic Breaking Bad duo was largely used to brilliant (and much needed) comedic effect during its multiple series appearances, but the two also brought some surprising dramatic heat to the mix when they returned for 2019's Breaking Bad pseudo sequel, El Camino. Even then, fans of Breaking Bad were quick to note how dramatically different the characters looked in their returns, with Jones' formerly soft-in-the-belly Badger in particular looking considerably leaner than he did when the show left the airwaves.
It seems Jones has continued to whip himself into shape even since that El Camino comeback, because the actor formerly known as Badger is all but unrecognizable these days.
Breaking Bad breakout Matt Jones is looking very un-Badger like these days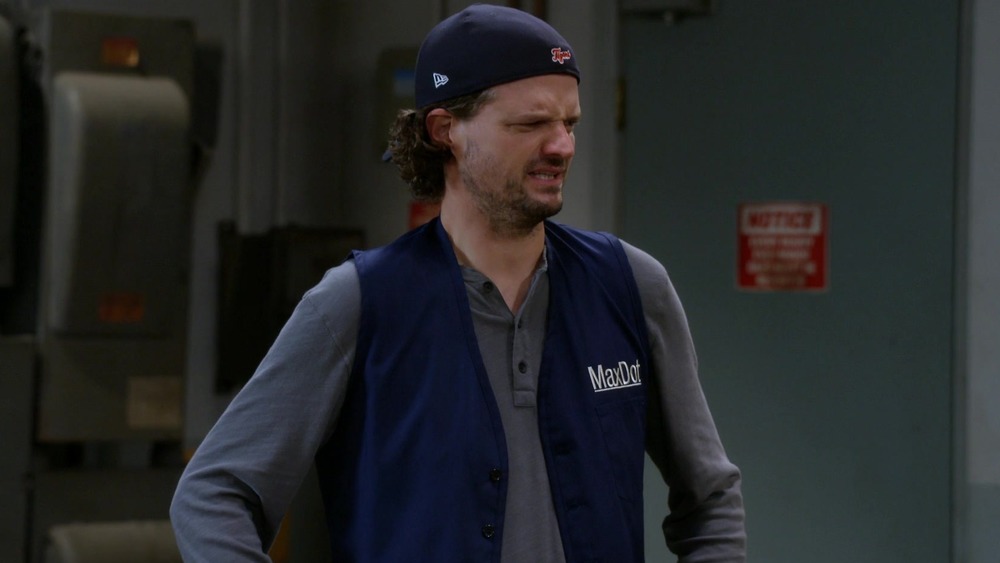 CBS Television
We'd lay even odds that there might be a few Breaking Bad die-hards out there who don't realize they're watching Badger week after week in his current gig on CBS' charming sitcom Bob Hearts Abishola. Those who have seen the series from Big Bang Theory mastermind Chuck Lorre know it tells the story of mild-mannered business man Robert "Bob" Wheeler (Billy Gardell) who has a heart attack and proceeds to fall head over heals for his Nigerian cardiac nurse, Abishola (Folake Olowofoyeku). Once out of hospital, the couple struggles to make an honest go of it as friends and family complicate things in unexpected ways. If you've yet to place the face of Matt Jones in the Bob Hearts Abishola landscape, it's because that face is more chiseled than it used to be. Likewise, Jones' physique is leaner even more than when he hoodied-up to play again Badger in El Camino. But yes, that is indeed Jones portraying Bob's younger, quippier, good-time loving brother Douglas Wheeler. And if you've seen even a single one of the series' episodes, you know Jones has done nothing but hone his comedic skills since his Breaking Bad days. 
In fact, some might argue Jones is providing Bob Hearts Abishola with some of its biggest laughs, and will almost certainly continue to do so as long as the series is on air. Unfortunately Jones might be among the only funny elements on the show, with some critics believing (via Rotten Tomatoes) Bob Hearts Abishola never does quite enough with its refreshingly progressive setup. Still, it's great to see Jones' star continuing to rise since his Breaking Bad days, and if you call yourself a Badger fan, Bob Hearts Abishola is required viewing.