The Character Amy Poehler Wants To Play In A Marvel Movie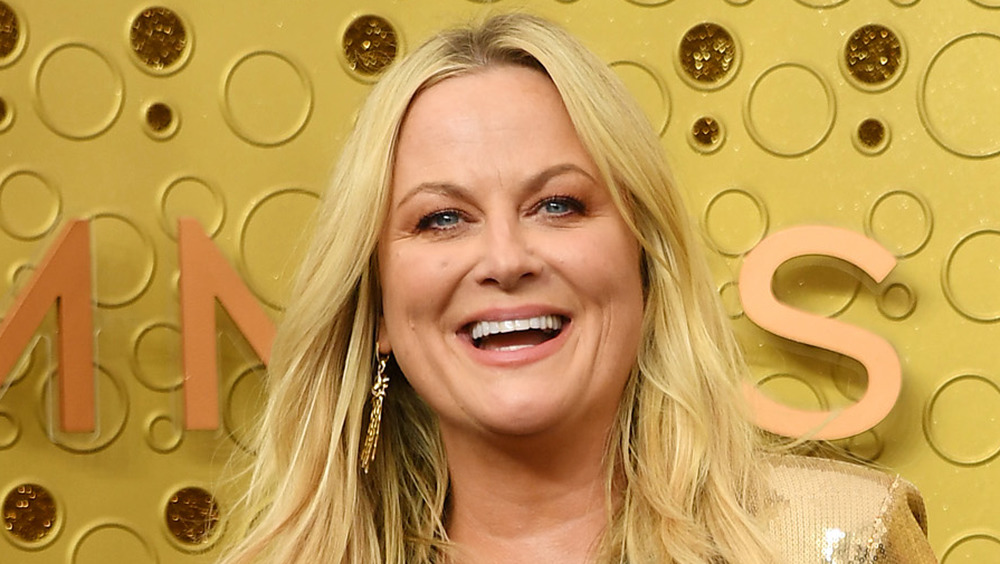 Kevin Mazur/Getty Images
One of the most beloved comedians around has — jokingly — thrown her hat in the ring to appear in the Marvel Cinematic Universe.
The MCU features an astounding amount of actors, including some of the best and brightest that Hollywood has to offer, but Amy Poehler, known for her time on Saturday Night Live and her iconic role as Leslie Knope on Parks and Recreation, somehow hasn't made the cut. Poehler is still as in-demand as ever, producing exciting shows like Difficult People and Broad City and directing films like Wine Country, and during the press tour for her latest directing effort, Netflix's Moxie, she revealed her secret MCU dreams.
In conversation with her longtime friend Seth Meyers on his late night show, when asked whether or not she'd ever want to join the MCU, Poehler — a veteran of comedy improv — had a hilarious answer at the ready. Here's the (fairly questionable) character that Amy Poehler thinks she should play in a Marvel movie.
Amy Poehler wants to play a more responsible Marvel character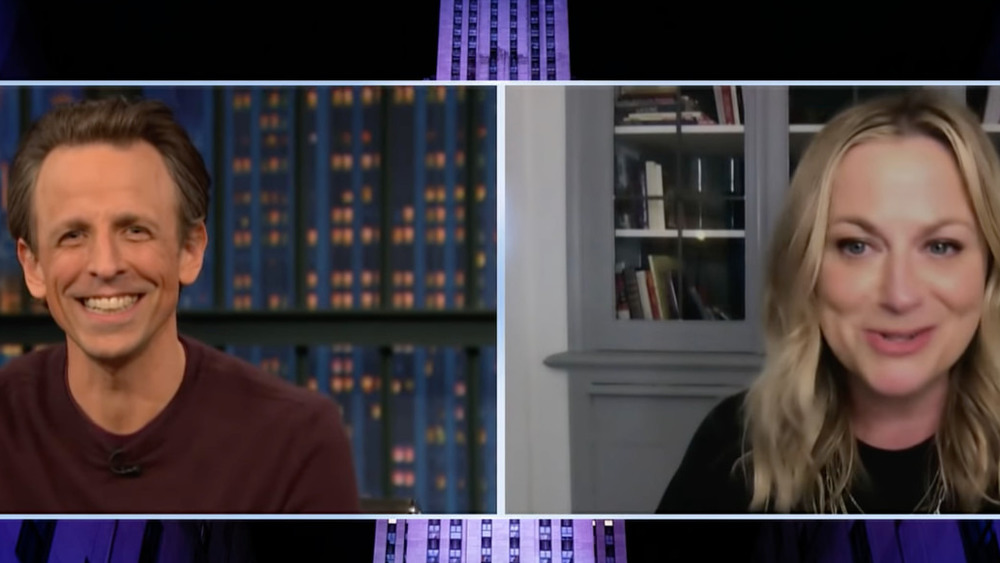 NBC
During their interview, Meyers brought up Poehler's former Parks and Rec co-star Kathryn Hahn and her recent turn on WandaVision before asking what role Poehler would like to play in a Marvel film. Luckily for us all, Poehler has already thought this through.
"I do feel like there's a lot of room in the Marvel universe for people who could just be like, the helpers," Poehler replied. "I think I could be Brie Larson's bossy sister who's not in 'the biz.' They're like, 'Gretchen, what do you want?' And she's like, 'I don't know. What are you guys doing? Want me to turn on the lasers?' I feel like there could be somebody who's turning on the lasers. Because you never see that. You never see who's turning things on and off, who's closing up the headquarters at night."
"So I propose a small indie Marvel thing shoots near my house and I could play somebody's sister who's in charge of turning on the lasers," Poehler concluded.
"So, Captain Marvel is going off to fight in space," Meyers then asked. "What [do you think] an older sister would say on her way out?"
"Be careful, Captain Marvel! Be careful! You don't... have to go!" Poehler shot back, laughing.
Amy Poehler may not show up as Gretchen Danvers any time soon, but you can see her in her latest film, Moxie, on Netflix now.