The Rare Italian Book That Fetched Six Figures On Pawn Stars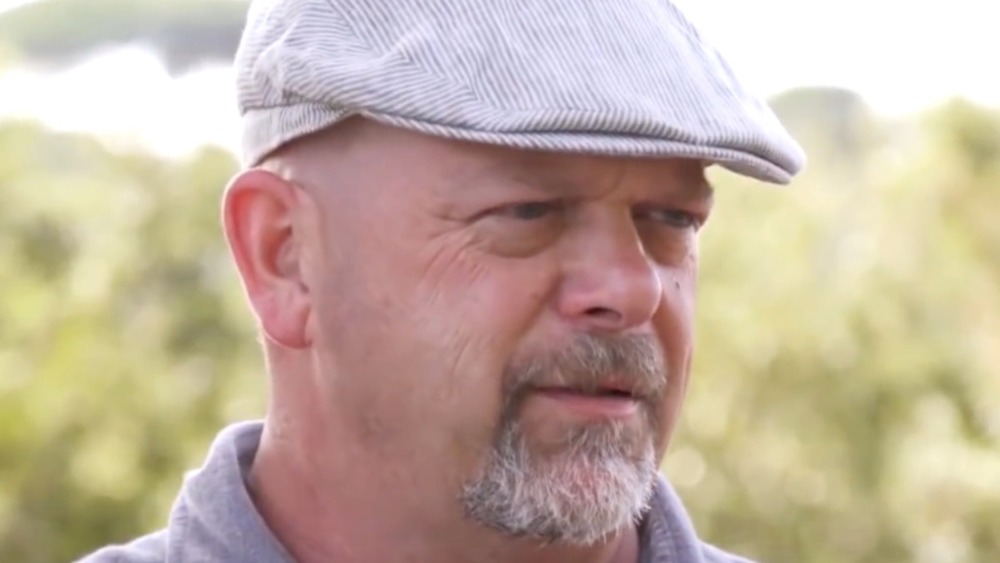 History Channel
In a typical transaction on pawn shop reality TV series Pawn Stars, a seller brings an item they believe to be valuable to the World Famous Gold & Silver Pawn Shop in Las Vegas, NV, that serves as the series' central location. One of the store's employees-turned-reality TV stars will then assess the value of the item to the best of their ability in order to determine both its relative worth and whether or not the store should buy it.
Pawn Stars' 17th season bucked that trend in an episode where store owner Rick Harrison and court jester Chumlee travel to Rome, Italy, for a couple of meetings with local experts. Chumlee supposedly planned the trip after purchasing a small hat called a zucchetto, purported to have been worn by Pope Pius XII, famous for serving as the pope during World War II. According to an assistant professor of theology they then meet with in Rome, the zucchetto is indeed the genuine article.
Rick has his own reason for traveling abroad, however. According to the series' book expert Rebecca Romney, one of a number of recurring expert consultants, a local book shop was supposed to have a first-edition copy of a book written by philosopher Giordano Bruno in stock. By Rick's estimation, he had been looking for a book by Bruno for his "entire life" prior to Pawn Stars' Roman holiday.
A philosopher ahead of his time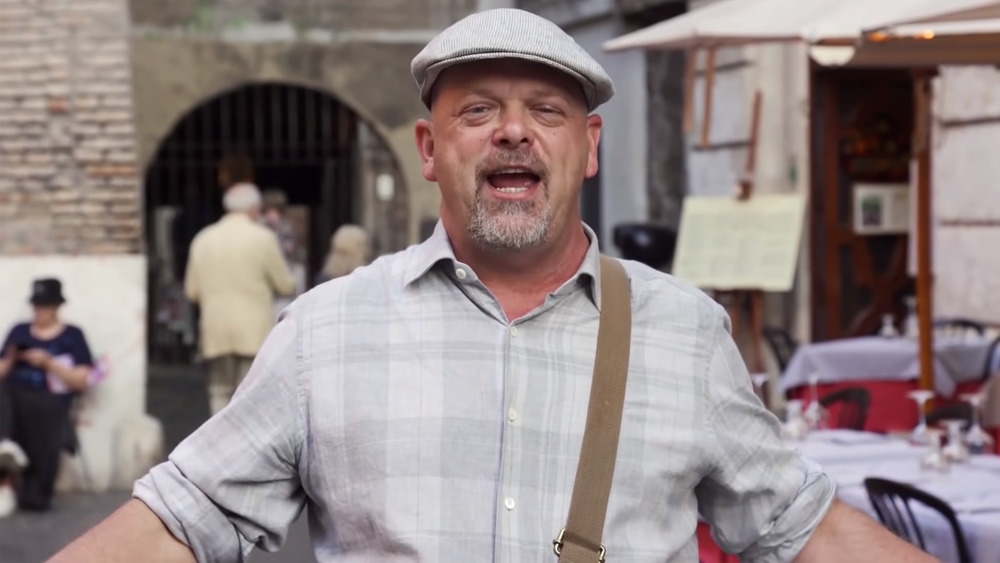 History Channel
Giordano Bruno was, as Rick explains to Chumlee in the segment's opening, a "philosophy guy" who proposed certain theories about the universe we now know to be true before they were known or verifiable. In the late 1500s, during his lifetime, arguing that the universe might be infinite and that planets might revolve around stars was perceived as a threat by the Catholic Church. Bruno, therefore, was burned at the stake. Following his death, the church attempted to destroy as many copies of his books as they could find.
It's with that in mind that Rick heads to a seller of rare books in Rome in hopes of obtaining one of the few first-edition copies of Burno's work left intact. Upon his arrival, Leone, the bookshop's owner, explains that the Bruno book is the most valuable item in the store's collection. Unlike other works they have in stock, such as old copies of Machiavelli's The Prince and Dante's Divine Comedy, the Bruno book is kept in a locked cabinet.
As it turns out, the book was printed in 1587 and is one of only 50 known copies. Leone opens up negotiations (faked for the camera, though they may reflect genuine numbers proposed prior to shooting) by valuing the book at $120,000. After a couple of brief back-and-forths, Rick ends up paying $100,000 for the rare book of his dreams.