Why The London Neighborhood In Bridgerton Looks So Familiar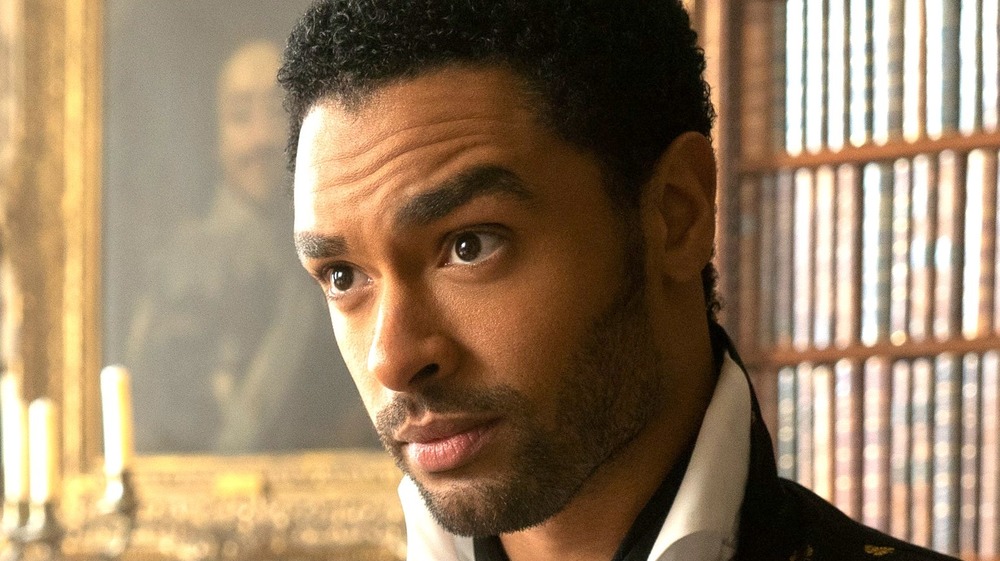 Netflix
For fans of Netflix's period romantic comedy Bridgerton, the bright, luxurious outfits and rich interiors make the show feel like a completely different world than ours. Set in London in the 1810s during King George III's reign, a period of history known as the Regency, Bridgerton is an entertaining story of a high class family's search for love amidst all of society's rigid rules. The Netflix Original series is based on the book series by Julia Quinn and produced by Shonda Rhimes. Starring Phoebe Dynevor as Daphne Bridgerton and Regé-Jean Page as Duke Simon Bassett, the series focuses on Daphne's first season out in society. She teams up with Simon, using his influence to secure herself a beneficial marriage pairing, as he plans a life of bachelorhood.
Bridgerton gained extreme popularity upon release, earning an 89% on Rotten Tomatoes, and Netflix has already ordered a second season. While the series feels like this old-fashioned world of ballrooms and high tea, a lot of Bridgerton is filmed in London — well, Greater London. The popular period drama is filmed in a borough of London called Richmond upon Thames, and it might surprise you to learn just how many well-known British series share this filming site.
Netflix's Bridgerton is filmed in the London borough of Richmond upon Thames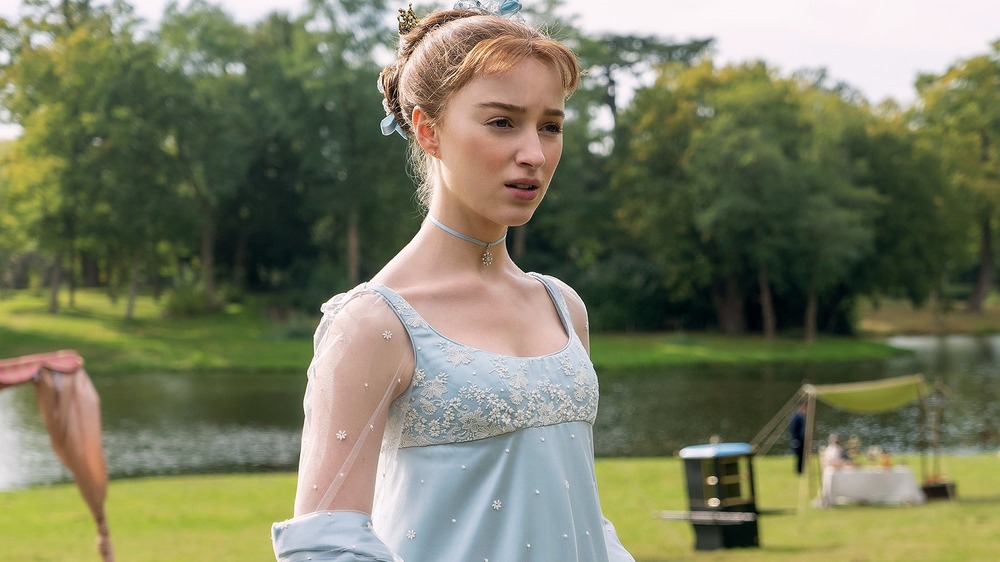 Netflix
Bridgerton is set in 19th-century England, and at that time, Richmond upon Thames actually didn't exist. The borough was only formed in 1965, merging pre-existing areas of Twickenham, Richmond, and Barnes as Greater London was established. Located to the southwest of Central London and the River Thames, Richmond upon Thames has always been known for housing the affluent and influential, so it definitely fits with Bridgerton's image. The area is beautiful and features many parks, including the well-known Richmond Park and Kew Gardens.
Along with that, Richmond upon Thames is where you will find Hampton Court, the Tudor Palace in which most notably Henry VIII lived during the 1500s. This is actually used as the exterior visual for the home of Queen Charlotte (Golda Rosheuvel) in Bridgerton standing in for St. James' Palace, which is located near Buckingham Palace and still used as a residence for the royal family. Hampton Court has been used in film and television since the 1930s, featuring in Disney's live-action Cinderella, The Favourite, and of course, The Tudors (via South West Londoner). Another key location in Bridgerton is the church where a certain couple attempts to get married, which was filmed at St Mary's Church in Twickenham.
Many other hit British series have shared the filming location with Bridgerton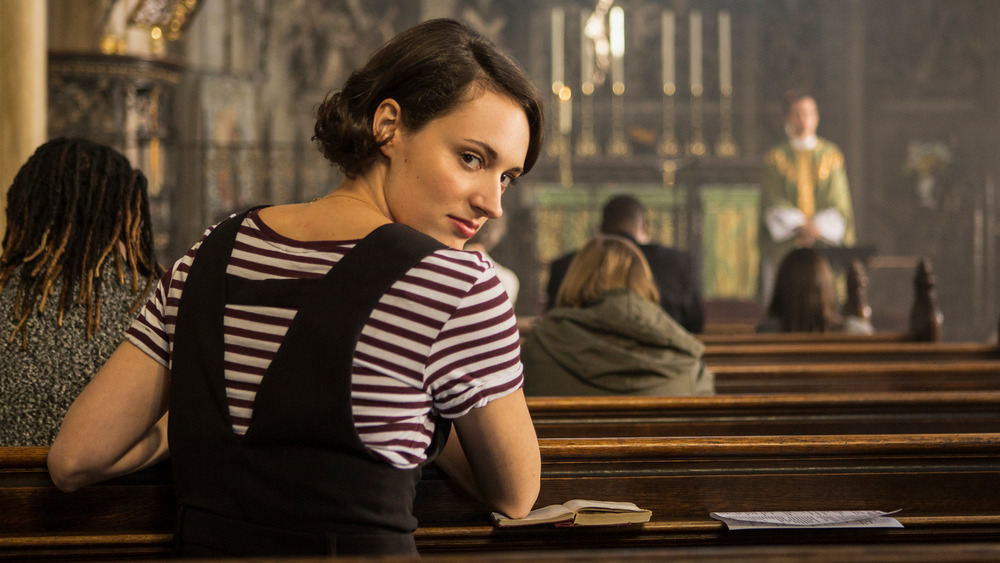 BBC
It turns out that Richmond upon Thames is a popular filming site for various television series. Hulu's period drama The Great, starring Elle Fanning as the Russian Empress Catherine the Great, actually films some scenes in Richmond upon Thames. As long as there are no identifying details to give away that it's London, the area can certainly double as the lavish Russia of history.
Surprisingly, Richmond upon Thames is a frequent filming site for modern British shows as well. Completely on the other end of the genre spectrum from Bridgerton is Bodyguard starring Richard Madden. The series focuses on Madden's character Police Sergeant David Budd, a skilled war veteran and police officer who is suffering from PTSD. He is hired to be the bodyguard of Home Secretary Julia Montague (Keeley Hawes), who has gained many enemies over a short period of time due to her divisive politics. 
According to an article by My London, "The site of Chequers, the Prime Minister's country estate, in Bodyguard, is filmed at Ham House in Richmond upon Thames while [another British series called] Finding Alice makes use of the Richmond upon Thames College building." One of the most well-known television series to use Richmond upon Thames as a filming location is definitely the black comedy Fleabag, starring and produced by Phoebe Waller-Bridge.