How Tani And Junior Could Have Gotten Together In Hawaii Five-0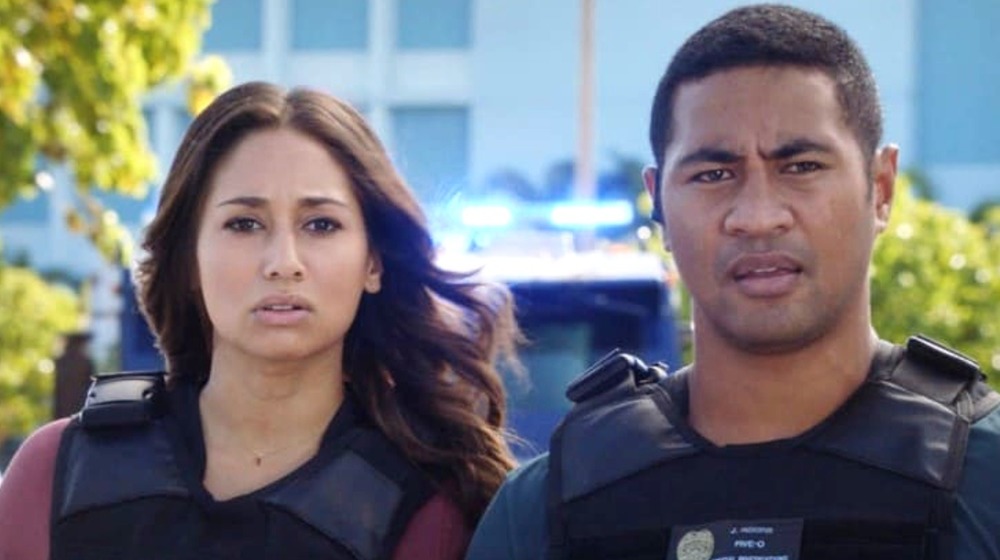 CBS
Hard to believe that it's nearly been a year since CBS' Hawaii Five-0 wrapped up after 10 seasons. As reported by Deadline, with the contracts of Scott Caan and Alex O'Loughlin up after Season 10, and O'Loughlin's chronic injuries finally becoming too much for the actor to continue as lead Steve McGarrett, it made sense that Hawaii 5-0 finally said goodbye on the two-hour "Aloha" episode. But thanks to showrunner Peter M. Lenkov, viewers have learned what a potential season 11 would have entailed, including for fan-favorite romantic pairing, Tani Rey and Junior Reigns.
The two characters, played by Meaghan Rath (Tani) and Beulah Koale (Junior), joined the Hawaii Five-0 team during season 8, and viewers really took to the two characters' chemistry with each other. Tani did manage to ask Junior out during season 10's crossover with Magnum P.I.; however, Junior was called back into the Navy, leaving the two on a bit of a cliffhanger. 
Well, get out your fan-fiction pens. According to Lenkov, the two would have had a storyline featuring their relationship if there had been a season 11.
A potential season 11 would have explored more of Tani and Junior's relationship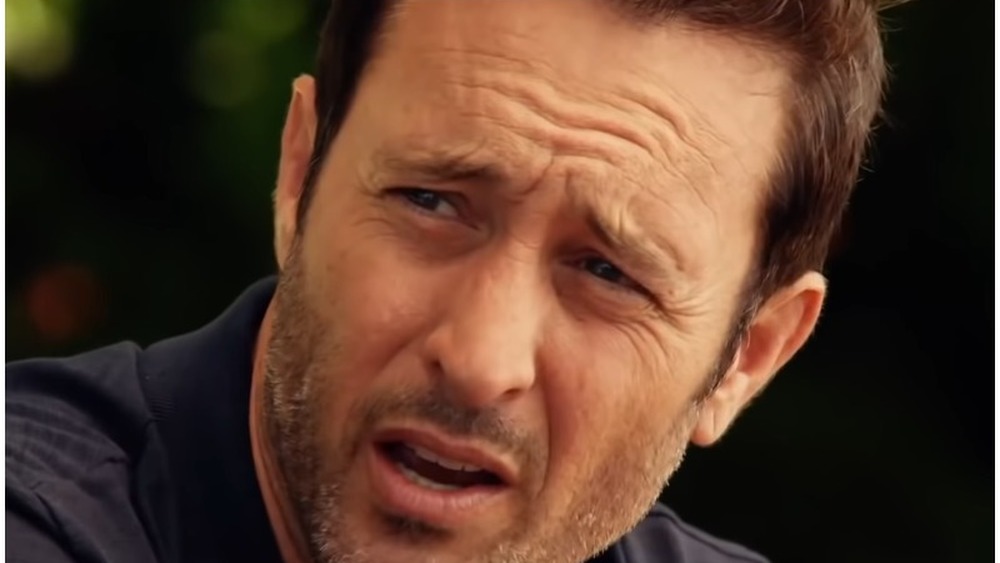 CBS
During an interview with TVLine, Lenov revealed that before CBS decided to end Hawaii 5-0, the original finale for season 10 would have featured a host of cliffhangers to set up season 11, including a romantic story between Tani and Junior.
"If you remember, Junior ended up killing the boyfriend of his ex-girlfriend [in Season 9, Episode 16], and because he felt guilty about that, Tani finds out that he's been sort of supporting them. So there was a storyline about that [which] was going to lead into Season 11," Lenkov said.
It would have been interesting to see this story play out between the two characters, especially considering how abrupt Junior's exit was after Tani had asked him out. It ultimately could have resulted in the two officially coming together better in the end. 
Tani and Junior's relationship wasn't the only story beat cut that would have been interesting for the series. Per Cinemablend, a potential season 11 would have also included a Hawaii Five-0 team without McGarrett, at least for a bit. Lenkov said that season 11 would have started without McGarrett who would have been away on a journey. Eventually, McGarrett would have returned to the team fresh-minded. According to TVLine, the belief from Lenkov is that McGarrett's absence would have played into CBS trying to get O'Loughlin back on board for another season.