Why Tuk Tuk From Raya And The Last Dragon Isn't The Conventional Disney Sidekick - Exclusive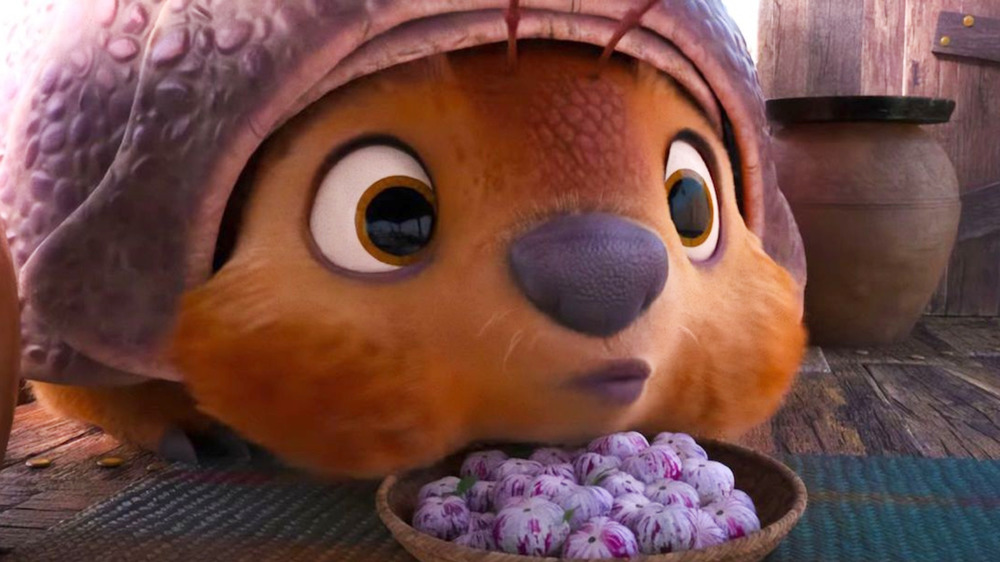 Walt Disney Studios Motion Pictures
Raya and the Last Dragon is unconventional in several ways — especially with Raya (voiced by Kelly Marie Tran) being Disney's first Southeast Asian princess who happens to be much more of a warrior than a damsel in distress. And that unconventional dynamic carries over to Raya's sidekick Tuk Tuk (voiced by Alan Tudyk), a pug-like, armadillo-type creature that serves as Raya's main mode of transportation.
With Tuk Tuk by her side, Raya embarks on a heroic journey to save her world when an evil plague returns after 500 years of dormancy and turns everyone she knows and loves into stone. Together, Raya and Tuk Tuk search for the last known dragon that had rescued humanity from the plague once before.
In exclusive interviews with Looper, the filmmakers of Raya and the Last Dragon — directors Don Hall and Carlos López Estrada, writers Qui Nguyen and Adele Lim, and producer Osnat Shurer — explain why Tuk Tuk is different from other sidekicks that have appeared in Disney animated films.
Tuk Tuk provides a much-needed emotional connection to Raya's past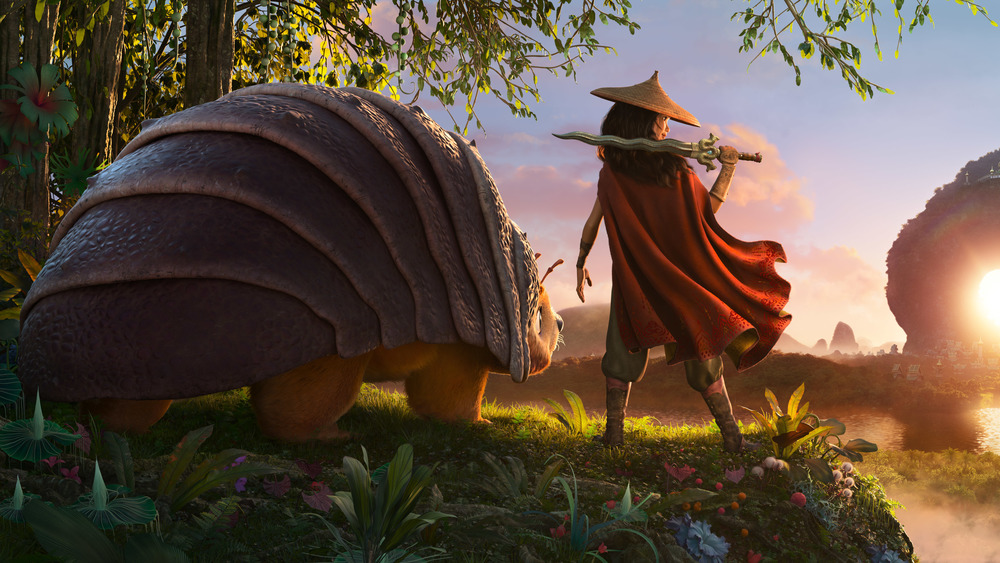 DisneyWalt Disney Studios Motion Pictures
When Raya and the Last Dragon begins, Tuk Tuk is small enough to slip through cracks and crevices, but when the story skips ahead a few years, he has a surprising transformation. "When we added him to the beginning of the movie, you got to see him as a little guy, thinking that he's not going to get much bigger," says Hall. "Then, [he grows up to be] the size of a Volkswagen Beetle."
And just like a VW Beetle, Tuk Tuk serves as Raya's trusty — and cute — means of transportation, balling himself up and speeding away with the warrior-princess on his back. But he's more than just a way of getting around. "He's sort of Raya's steed, right?" says Hall. "But he's also almost kind of a dog-like companion. There's a loyalty to him, and a cuddly nature."
But beyond being an aesthetically cute addition to Raya and the Last Dragon, Tuk Tuk's presence has a deeper meaning. He also provides "a really nice emotional tie because he's the only thing that Raya has left from her previous life" before setting out on her journey as a lone warrior, says López Estrada. The Raya co-director adds, "So, other than being cute and practical for transportational purposes, there's a really nice emotional connection there."
Raya and the Last Dragon is now playing in theaters and on Disney+ with Premier Access.