Why Raya Is A Warrior First, Disney Princess Second - Exclusive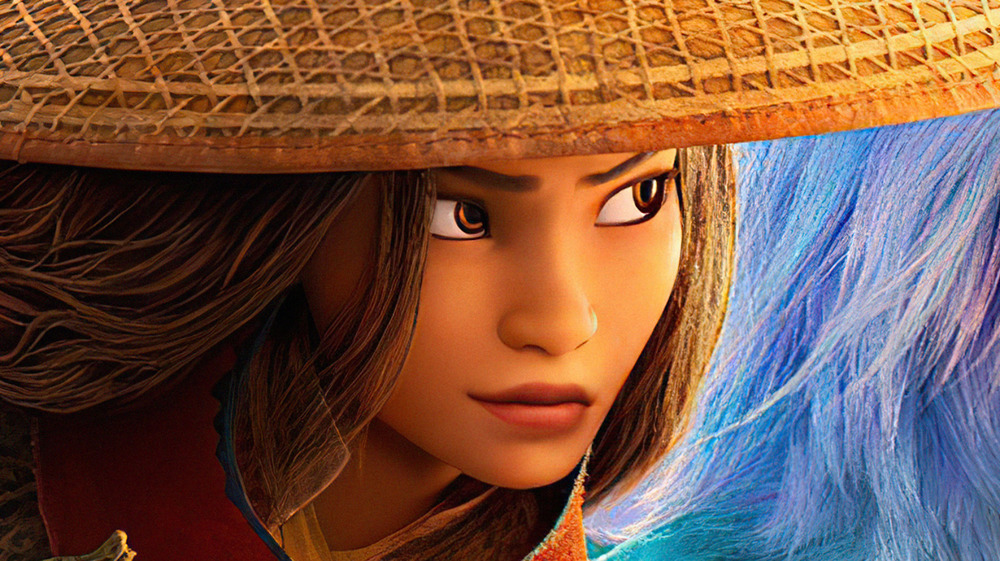 Walt Disney Studios Motion Pictures
Meet Raya, Disney's latest princess. Or is she?
While Raya is technically a Disney princess, it's not something that gets played up in Raya and the Last Dragon, which is now out in theaters and available on Disney+ with Premier Access. In fact, Raya is portrayed as more of a lone warrior than anything else.
Voiced by Kelly Marie Tran of Star Wars: The Last Jedi and The Rise of Skywalker fame, Raya was raised in a world where humans and dragons once co-existed in peace. Then came the Druun, an evil plague that consumed everything in its path and turned everyone it touched into stone. In order to save humanity, the dragons sacrificed themselves. Five hundred years later, the Druun return, and Raya embarks on a journey to save society.
As the daughter of the chief of Heart, the village that houses the life-saving magical crystal created by the last dragon, Raya is absolutely a princess — the first Southeast Asian one in a Disney film, in fact. But that angle of her character is more of a footnote than an over-arching guideline.
In exclusive interviews with Looper, the filmmakers of Raya and the Last Dragon — directors Don Hall and Carlos López Estrada, writers Qui Nguyen and Adele Lim, and producer Osnat Shurer — delved into why Raya is more of a warrior than a princess.
There was no real blueprint for Raya in terms of previous Disney princesses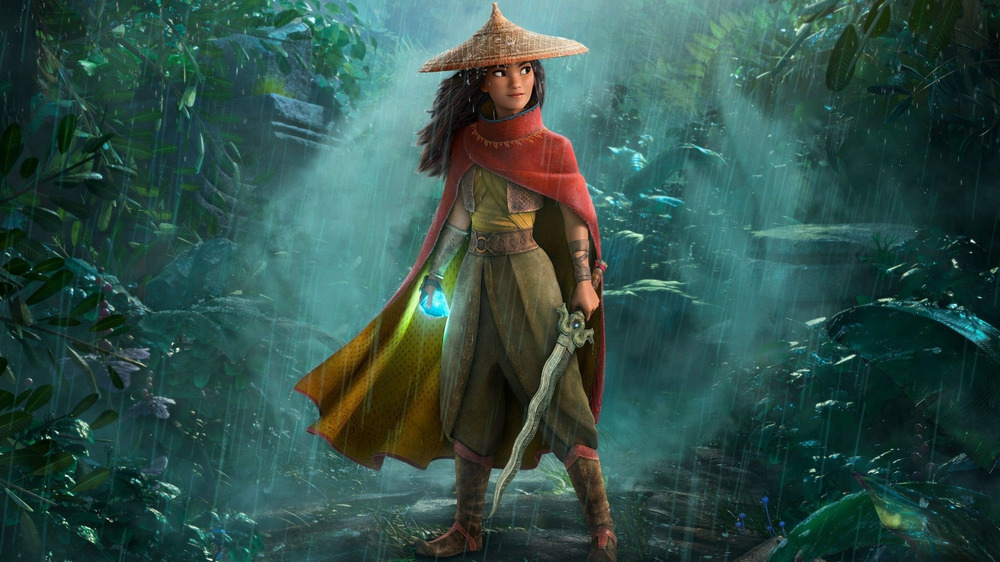 Walt Disney Studios Motion Pictures
"We didn't really double down on the princess thing," Hall said of Raya from Raya and the Last Dragon. "She identifies much more as a warrior, and specifically [a guardian of the dragon's crystal]. That's what she's been training her whole life to become, like her father. And during the course of the movie, she actually becomes guardian of the dragon as well as the gem. So, we're always thinking of her as warrior first, princess second."
It's an angle that allows Raya to step out of the typical Disney princess trope, even completely avoiding the usual love-interest storyline. There is no suitor in Raya and the Last Dragon, and Raya is not portrayed as an object of desire.
"What a lot of people don't know about Southeast Asia is that we have a great tradition of strong female warriors and leaders," noted Lim. "I grew up with Hong Kong action movies, where [the female stars] were the beautiful girlfriend or the villain, but they could still sort of lay waste to all the guys around them. And it was so important to have that spirit really embodied in Raya ... and to have a strong action movie with a female protagonist."
Added Shurer, "I grew up in Israel around the idea of warrior women and their strength of 'I can do anything.' And so, for me, Raya is real. Raya is an aspiration. Raya is a real reflection of so many women I know."
So, when creating Raya, what previous Disney princesses did the filmmakers use a blueprint for her character? Well, none, really.
"The one that I think most people would probably, on the surface go, 'It must be Mulan,' right?' Because she's Asian, she fights with a sword. But Mulan's journey was so much about her gender. The folklore was about her gender, about her dressing up as a man to fight in the army to defeat the bad guy. But that isn't the center of our story at all [in Raya and the Last Dragon]," Nguyen explained. "It's more of a Mad Max story of a girl walking through the apocalypse to bring back the world to its old glory, and that isn't something that any of the previous Disney films had done."
Raya and the Last Dragon is now playing in theaters and on Disney+ with Premier Access.