This Cobra Kai Set Detail Actually Explains A Lot About Daniel LaRusso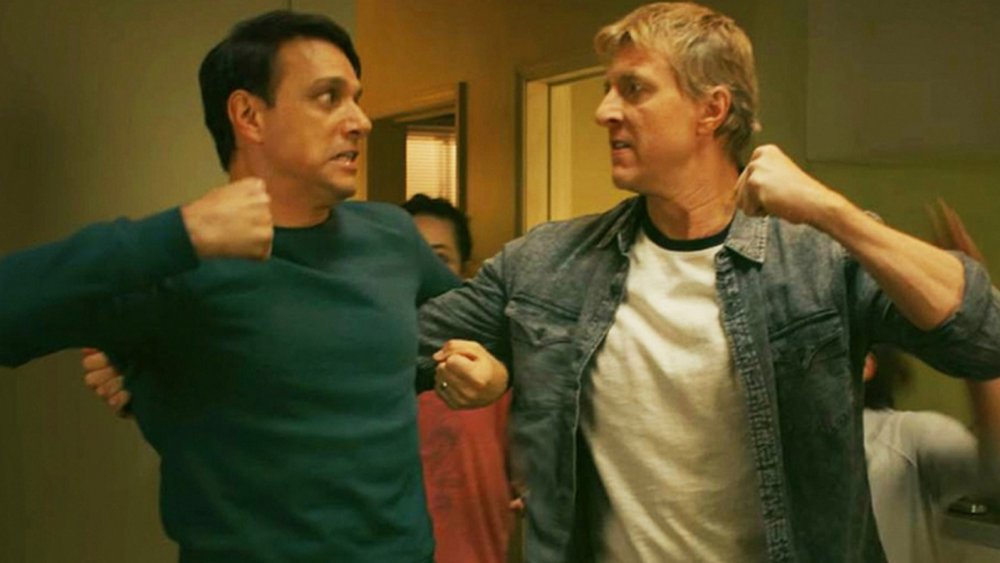 Netflix
1984's Chojun Miyagi-inspired The Karate Kid is, at its core, a story about good versus evil, emphasizing the importance of doing the morally correct thing instead of embracing glory through selfishness. The film's main protagonist, Daniel LaRusso (Ralph Macchio), is set on the right path by his wise, selfless sensei, Mr. Nariyoshi Miyagi (Pat Morita), who teaches him the value of respect and honor. This is what sets the young martial artist in direct opposition to his brash, arrogant opponent, Johnny Lawrence (William Zabka) of the ruthless Cobra Kai dojo. Little did the two know, their clash as the All-Valley Karate Championship would forever change the content of their characters, and their individual lifestyles.
Fast forward, three decades, and Lawrence's loss to LaRusso continues to haunt his adult life, leaving him with a crumbling family dynamic, a dead-end job, and an overall diminished spirit. This is a far cry from the wealthy, privileged upbringing he enjoyed in his youth. Meanwhile, Daniel also started a comfortable, glamorous life as a car dealership chain owner and a strained, but not broken, family dynamic. For as nice as that all sounds — relative to his lower-middle-class upbringing — he isn't the same underdog he was back in the day. 
And, as evidenced by one small detail on the set of Cobra Kai, he's lost sight of what Miyagi instilled in him years prior.
Daniel erasing Johnny's legacy speaks volumes about his outdated perspective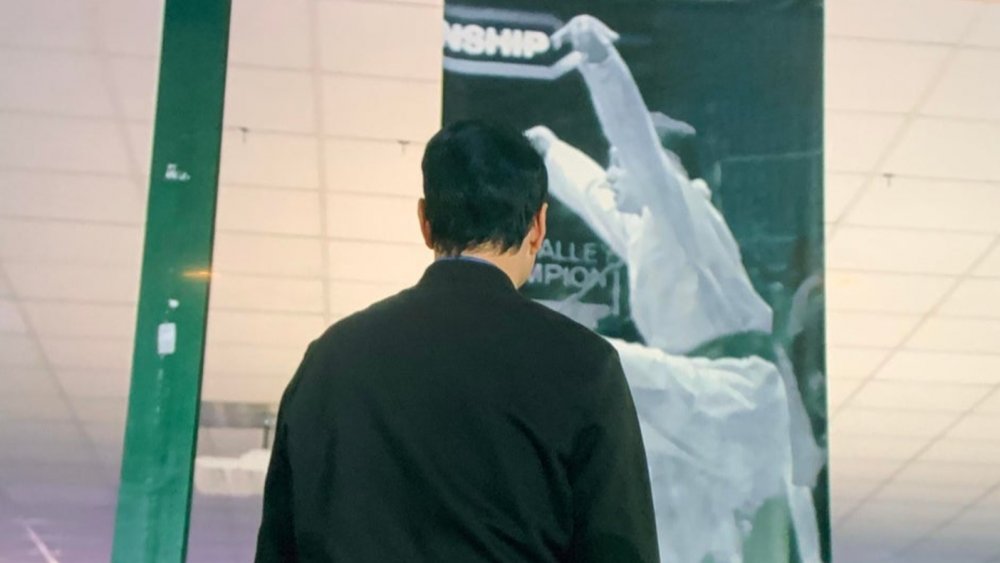 Netflix
As depicted on Cobra Kai, adult Daniel LaRusso is a member of the city council, and isn't afraid to promote his powerful status in very telling ways. Fans on Reddit spotted one such example, which tells viewers all they need to know about how the once honorable "karate kid" has changed for the worst. In accordance with Cobra Kai's banishment from the All-Valley tournament, the council signed off on the removal of two banners from the arena that commemorated Johnny Lawrence's back-to-back victories. As it turns out, this decision came about heavily with LaRusso's support, showing his newfound pettiness as a grown man. As a result, many are beginning to turn on this new, power-abusing take on such an inspiring character.
Fellow Cobra Kai watchers made sure to chime in with their two cents on the "new" Daniel, breaking down why exactly he's acting the way he is toward his old rival. User Fauxtrok lamented that they "really want to see Daniel be better," admitting that "the way Johnny treated him 30+ years ago was absolutely not okay, but him turning around and doing this "haha I'm rich and in charge look what I can do" routine is getting old quick." Another Redditor, High-Impact-Cuddling, deduced that "Daniel lost sight" and that he "still sees in black and white based on past experience so Cobra Kai are the bad guys."
It's difficult for Daniel to see how he has morally fallen from grace, and his inability to recognize that Johnny has changed only makes his denial worse. As the saying goes, you either die a hero or live long enough to see yourself become the villain. Cobra Kai is a prime example of how tragically true that can be.