Why We Won't See A Hancock 2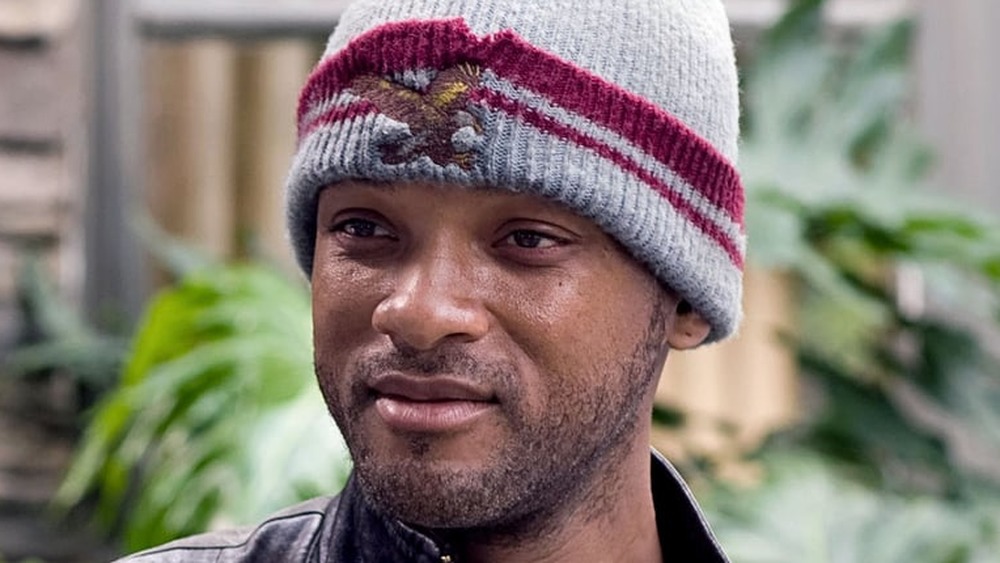 Sony Pictures
Before Deadpool subverted the rules of the superhero genre, there was the irreverent Hancock. Rude and crude, the film's protagonist Hancock (Will Smith) is an unsavory alcoholic antihero, who can't seem to shake off his self-destructive behavior, earning the contempt of the entire city of Los Angeles for daily antics that seem to do more harm than good. But his life changes for the better when he saves the life of Ray Embrey (Jason Bateman), a marketing whiz who takes on the task to change Hancock's public image. 
Although the underrated superhero flick wasn't received very warmly by critics, who often felt the film didn't live up to its potential, it certainly exceeded the studio's financial expectations. Grossing $629 million worldwide, Hancock became the fourth highest-grossing film of 2008. 
With such success at the box office, audiences assumed that a Hancock 2 was right around the corner. In fact, the film's director, Peter Berg, even teased fans in 2009 (via Screen Rant) with a key plot point in the potential sequel. Charlize Theron has also publicly stated to ComicBook.com that she would love to make Hancock 2 happen. However, despite the widespread enthusiasm for Hancock to stumble back onto the Hollywood scene, the prospects of a second film dwindle further into mere speculation with each passing year. 
Let's take a quick look at some of the reasons why we may never see a Hancock 2.
Hancock 2 has too many cooks in the kitchen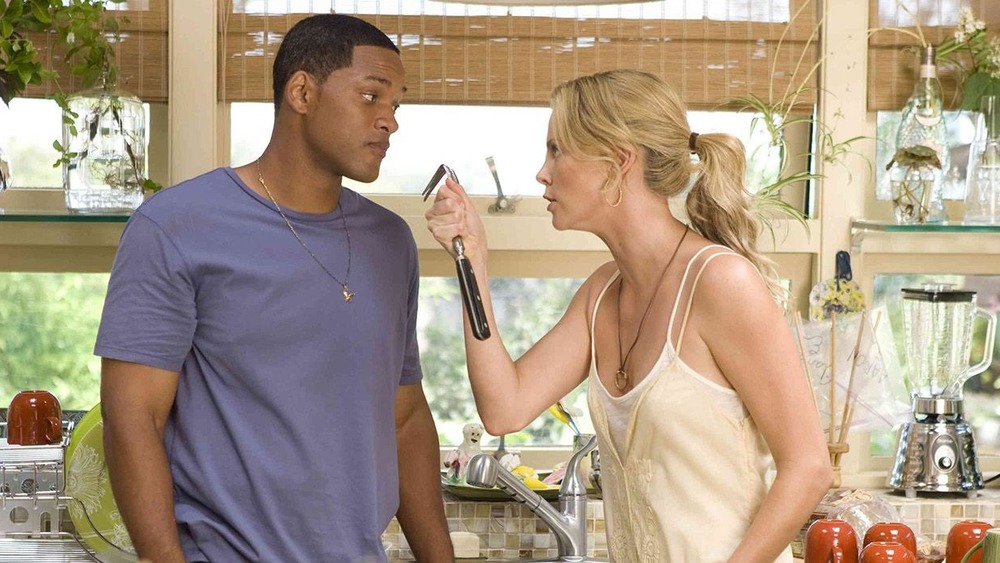 Sony Pictures
In an interview with HitFix (via Screen Rant), Peter Berg attributed the holdup to a problem of creative conflict. "There are so many cooks in that particular kitchen that are so busy and Will's [Smith] kind of taken time off to be with his kids," he admitted. He also added that, in regard to him, Smith, and the producers, "to get us all in the same room where we can talk and then agree on anything? You'll never meet a group of people who will have a harder time agreeing on anything." 
With that in mind, one must wonder if Berg had any difficulty working with the two writers, Adam Fierro and Glen Mazzara, who Sony had hired to help pen Hancock 2's script back in 2009 (via MTV). Even so, a conjectural clash in the writer's room — which, again, is just speculation, based on Berg's statement — might not be the only reason as to why this follow-up film's production has not come together. 
Timing is everything, especially in Hollywood ... and that's a big deal for Hancock 2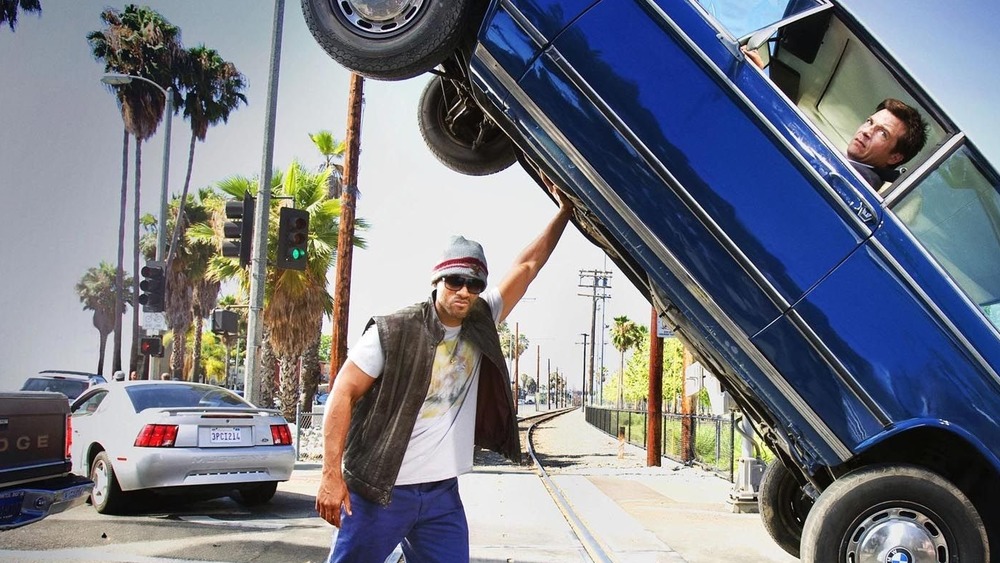 Sony Pictures
Since Hancock's debut, the careers of the film's actors have undeniably soared. Will Smith, Jason Bateman, and Charlize Theron were already big names a decade ago. But, if anything, their popularity has only intensified — as well as their respective filming schedules, making it all the more strenuous to coordinate a time for Hancock 2's production. Timing was even an issue back in 2012 when Berg stated in an interview with Comic Book Movie (via SlashFilm) that "we're all interested, but we literally just have trouble getting into the same room at the same time. We did have a series of meetings last year and started to hash out an idea for sequel — and Will Smith actually had the idea — so I think it will happen, it's just a question of timing."
It is difficult to say when the window of opportunity will open itself to the original cast of Hancock. But given how much time has passed, the world might be waiting a very, very long time for Hancock's return to the big screen.