The Best Episode Of Yellowstone So Far Isn't What You Think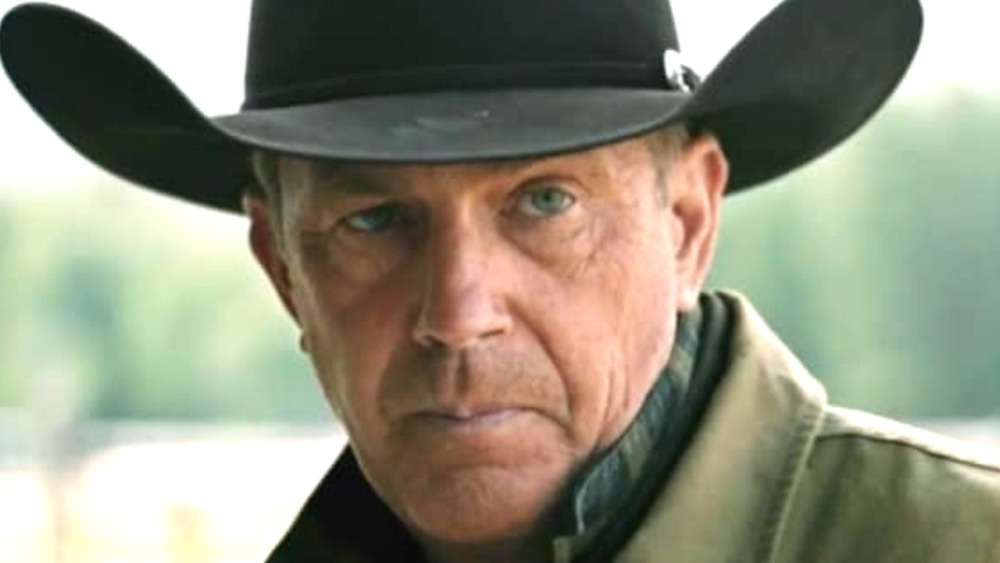 Paramount Network
Quick, name the best episode of Yellowstone! 
Off the top of your head, you probably thought of one of the action-packed season finales — such as season 2's "Sins of the Father," where John Dutton (Kevin Costner) and his gang eliminate the Beck brothers with extreme prejudice, or season 3's "The World Is Purple," where a mysterious someone carried out an assassination attempt on the Duttons that will hopefully be resolved in season 4. But the numbers don't back up those picks. And the actual episode Yellowstone fans think is the best will probably surprise you.
According to fan ratings on IMDb, the best episode of Paramount Network's hit modern Western series is season 2, episode 7. Entitled "Resurrection Day," the episode sees Jamie (Wes Bentley) going to live in the bunkhouse to learn how to be a cowboy, and a bunch of masked people attacking Beth (Kelly Reilly). It has a user rating of 9.4 out of 10 with roughly 1,200 total votes.
"Resurrection Day" is the highest-rated episode because it has some of the best examples of things people love about Yellowstone: crackling, hard-edged dialogue; compelling character drama; and Beth Dutton being the toughest person alive.
It's Beth Dutton time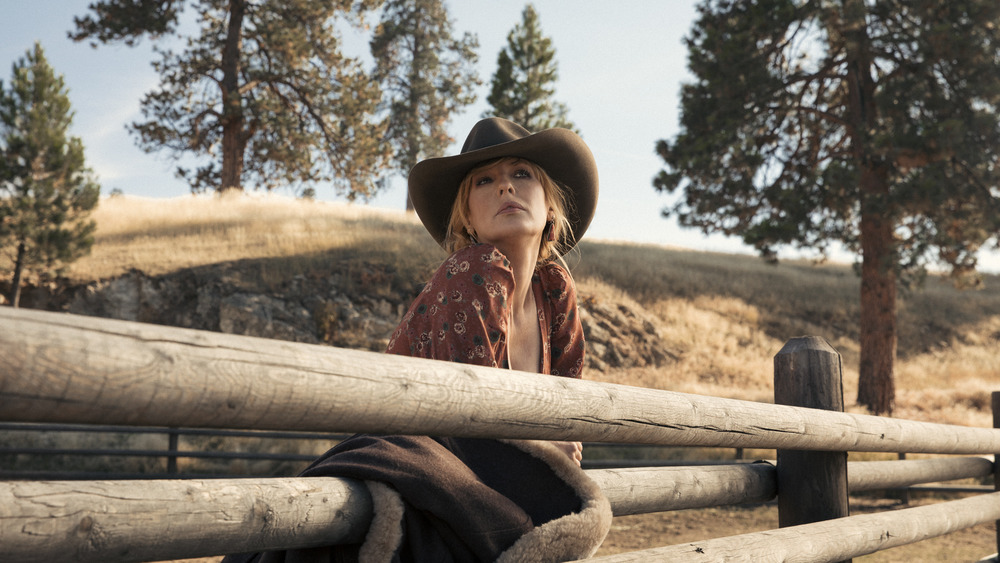 Paramount Network
While it's not possible to poll everyone who rated "Resurrection Day" so highly, it's not hard to guess why they did. The episode is perhaps the biggest one for the show's arguable best character. This is the episode where Beth tells her brother Jamie — who's wracked with guilt over betraying his family and murdering reporter Sarah Nguyen (Michaela Conlin) — that he should consider his place in the world and whether he should continue living.
This verbal brutality continues when Malcolm Beck (Neal McDonough) goes to Beth's office to threaten her. He tells her a menacing story about ruining a real estate attorney who opposed him in business. "It's uncanny how much you look like her," Beck says. Beth retorts by sharing a seemingly unrelated story about a time in her teenage years when she performed a sex act in church. It's unclear where she's going with this story until she drops a cleverly timed insult to mock Beck. 
Later, during a romantic moment with her boyfriend Rip Wheeler (Cole Hauser), Beth tells him not to say he loves for the first time right then because it's too easy to say "I love you" when things are good. "Tell me when it saves me," she requests.
Rip to the rescue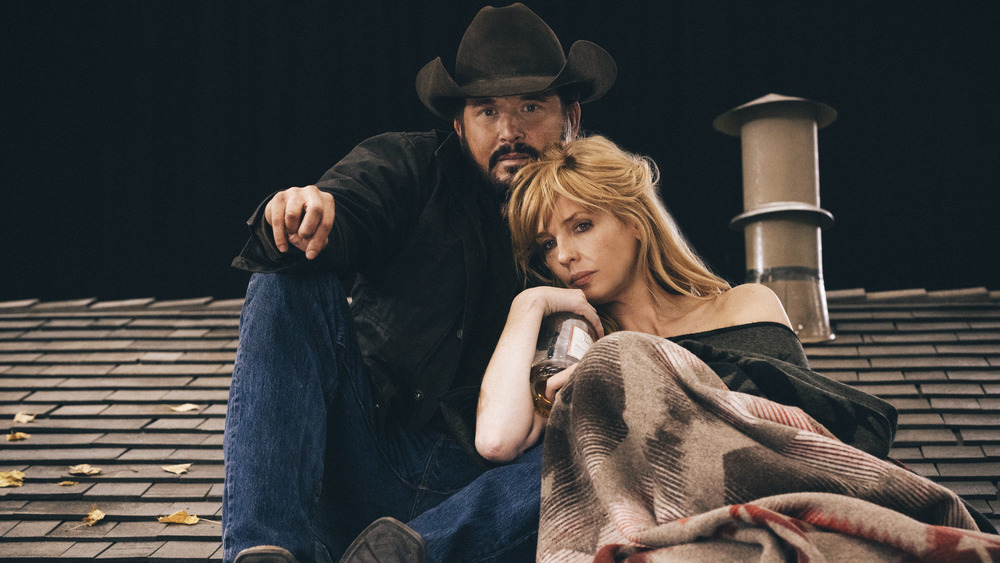 Paramount Network
And then, Rip saves Beth. 
Beck sends a pair of masked assailants to Beth's office to scare her into taking his deal, but Beth refuses to be scared in front of them. She kills one of them and insults the other one so viciously that she basically shifts the balance of power toward herself, despite being tied up and beaten. The masked man (played by The Wire's Domenick Lombardozzi, whose voice is unmistakable) is preparing to assault Beth when Rip bursts in and saves her. She lets out the fear and rage she was holding in to stay alive, and to help her calm down, Rip tells her he loves her. It's a perfect distillation of Yellowstone's winning combination of brutal violence and soap opera dynamics.
"Resurrection Day" also features a pretty jaw-dropping scene between John Dutton and his son Jamie. When Jamie is about to take his life, John offers what he believes is sage wisdom — telling him he's "quitting" his life instead of losing it — but is really hardened, cold "advice." It's a moment that hits hard, especially because it involves Jamie, whose self-worth is rooted in other people's opinions of him.
Overall, "Resurrection Day" is a great episode. On IMDb, it's ranked just two-tenths of a point higher than the next-highest-rated Yellowstone episode: the explosive season 3 finale. The lowest-rated episode of Yellowstone, at an 8.1 rating on IMDb, is season 3, episode 6 — a fairly forgettable episode that mostly serves to set up things that happen later.
If you or someone you know is having suicidal thoughts, please call the National Suicide Prevention Lifeline at 1-800-273-TALK (8255) or text HOME to the Crisis Text Line at 741741.
If you or someone you know has been the victim of sexual assault, you can call the National Sexual Assault Hotline at 1-800-656-HOPE (4673) or visit RAINN.org for additional resources.