Why Cole Hauser Is Sore For A Week Whenever He Returns To Yellowstone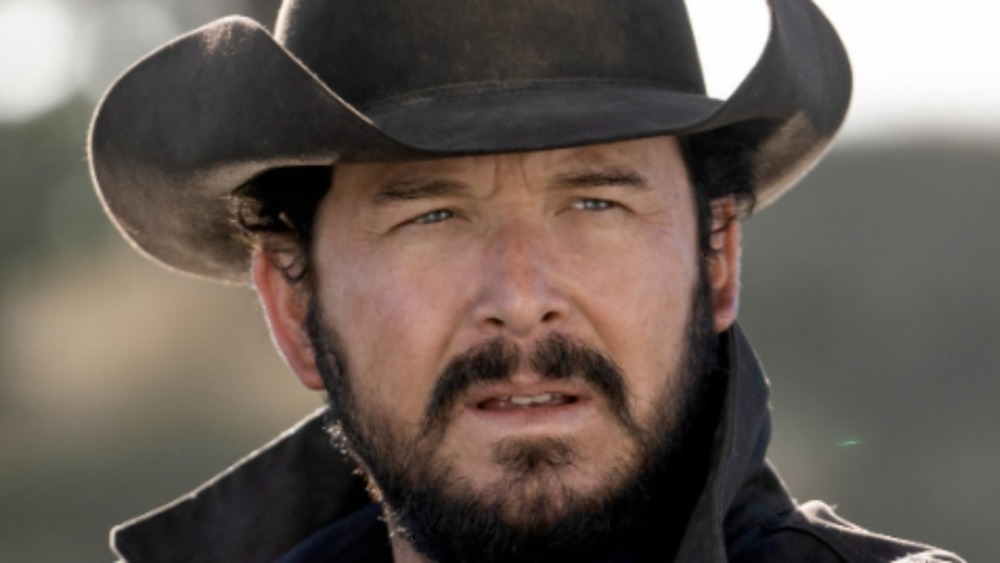 Paramount Network
Never let it be said that cowboy life is easy — even if you're an actor like Cole Hauser, who just plays one on TV.
Hauser is better known to Yellowstone fans as Rip Wheeler, the dangerous, but loyal ranch-hand who is an honorary member of the Dutton family. Over the course of the show's first three seasons, Rip has risked his soul to neutralize threats to the family, had a spectacular on-and-off again relationship with Beth Dutton, and rode a whole lot of horses. And that last bit is the reason why the seasoned actor is always sore for a week when he returns to Yellowstone.
At 45, Hauser is no stranger to the cowboy way of life. The actor grew up on a ranch in Oregon, where he spent plenty of time riding horses and enjoying nature. As he shared with People in November 2020, he's "always been outdoors." But even though he grew up immersed in the rancher way of life, he still finds those first few days of getting back on a horse at the start of filming challenging.
"Horseback riding, as you know, at a very high level, is a hell of a workout for core and back and legs, and you name it. Riding and roping and cutting and doing the different disciplines that we do on the show, it'll keep you in shape," Hauser said to People (via CinemaBlend). "But that first, kind of, initial when you come back to work on the show, you're sore for a week. And then you, kind of, power through that like anything. So, I've stayed in great shape."
Hauser is dedicated to making Rip feel as authentic as possible on Yellowstone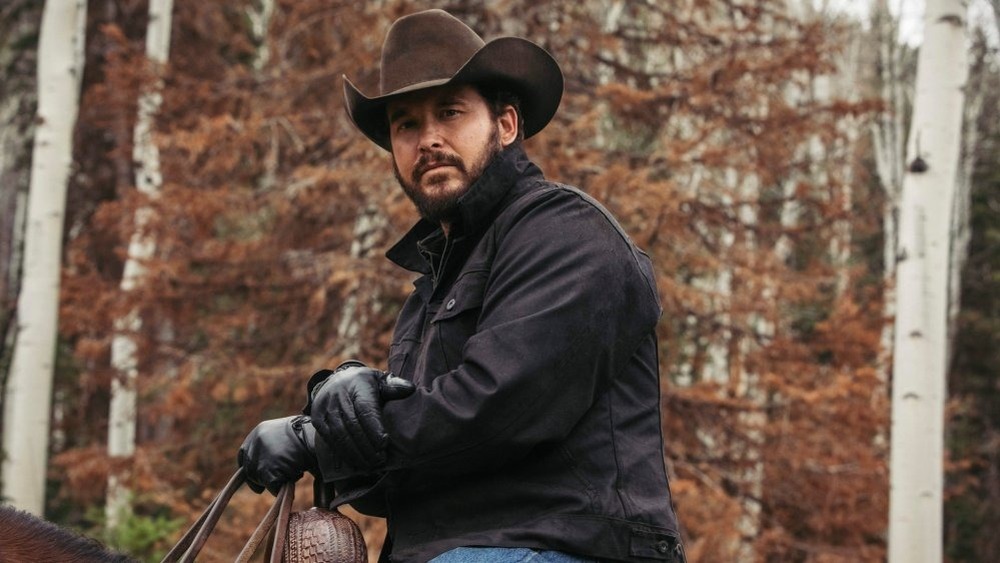 Paramount Network
When it comes to authenticity, it seems like everyone involved in making Yellowstone is prepared to go the extra mile — whether that means riding horses or learning how to rope cattle. And Hauser is no different. The actor is keenly aware of Rip's status as "a meat and potatoes guy," as he explained to People.
Still, he has to stay disciplined in order to maintain his physique for the show. In a December 2019 interview with CinemaBlend, Hauser revealed he commits fully to cowboy life during filming to ensure Rip always feels like a true horseman. "I'm somebody that when I like something and then poke around and start kind of digging into this character," he said. "There's a physicality to Rip, and obviously there's part of him that's an amazing horseman. So, working on the roping, the reining, and cutting, and as you start to do all of those things, you start to really kind of find who this guy is."
Hauser's dedication has clearly paid off. Rip is a Yellowstone fan favorite in part because he feels so real. The tortured ranch-hand's devotion to the Dutton family always shines through whether he's rounding up cattle or taking care of one of the Duttons' many enemies. And that's thanks in large part to Hauser's commitment to the show — even when it leaves him sore the next morning.