Christina Phillips From My 600-Lb Life Is Unrecognizable Now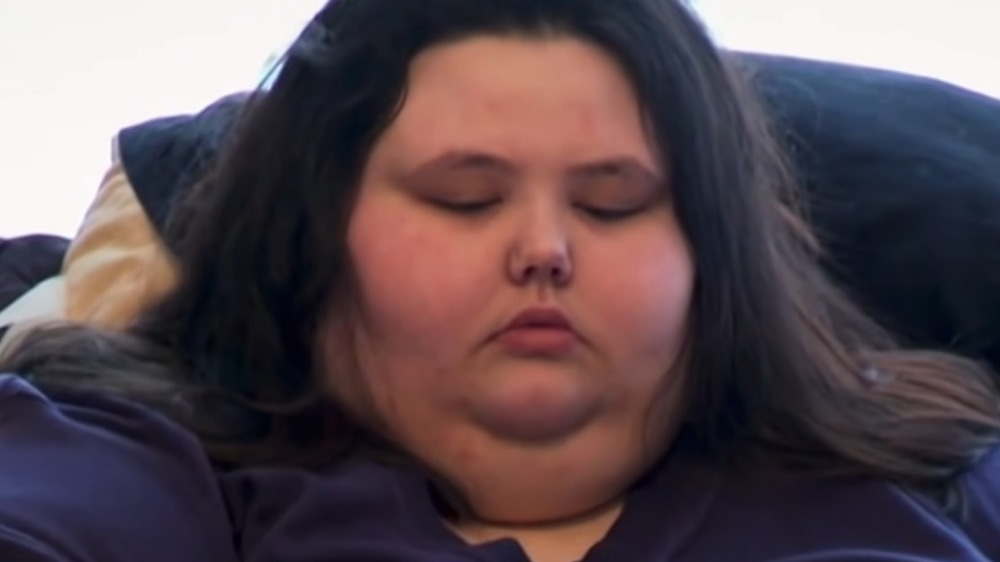 TLC
We may receive a commission on purchases made from links.
My 600-Lb Life, the TLC reality TV series now in its ninth season, details the lives of individuals who are on a major weight loss journey for a chance at achieving a healthier lifestyle. The participants are advised by Dr. Younan Nowzaraden, aka Dr. Now, to follow a strict plan to lose as much weight as possible before being allowed to go through sleeve gastrectomy or a gastric bypass. As viewers have witnessed over the numerous seasons, the journey of these individuals on the show isn't easy. From suffering through mental health issues to even dealing with loved ones acting as enablers to their dangerous weight gain, there's a litany of obstacles to overcome that could prevent them from succeeding. However, My 600-Lb Life has managed to produce some success stories that have left participants completely transformed.
Season 2's Christina Phillips is one such story, as she looks completely unrecognizable now. Per The Cinemaholic, during her time on the show at 22 years old, her peak weight closed at 708 lbs. She was bedridden and hadn't left her own house in two years. Phillips had become completely dependent on her mother and husband Zach, who seemed to indicate on the show that he liked his wife being dependent on him.
Despite how tough it was, she was determined to change, realizing that if she didn't, it would cost Christina her life.
Christina Phillips has completely transformed
After meeting with Dr. Now on the show, Christina was advised to lose weight on her own before going through any gastric bypass surgery. She went through Dr. Now's strict regimen, losing 267 lbs. However, she also divorced her husband Zach, who was not able to handle her as a more confident, independent woman. Despite the heartbreak, Christina continued on her journey, eventually going through with the surgery. During her "Where Are They Now?" episode in 2015, Christina revealed that she had gone through skin removal surgery as well and weighed 183 lbs. But there was concern, as she also revealed on social media that she was suffering from anorexia due to fear of regaining the weight. As she revealed in a 2017 People Magazine Interview, though, Christina was trying to enjoy her life to the fullest.
"The simple things in life are enjoyable to me. I know that seems silly but it's the honest answer," she said. "Just walking and being able to go to the park with my nephew. [It's] the most simple thing like taking him to the park or going shopping or driving."
Christina has kept a low profile for the most part, but as revealed on her Instagram, she's now a proud new mother. Her son Ethan was born in February of this year.

If you or someone you know is struggling with an eating disorder, please contact the National Eating Disorder Association's Helpline at 1-800-931-2237 or chat with one of their helpline volunteers on NEDA's website.