My 600-Lb Life: Whatever Happened To JT?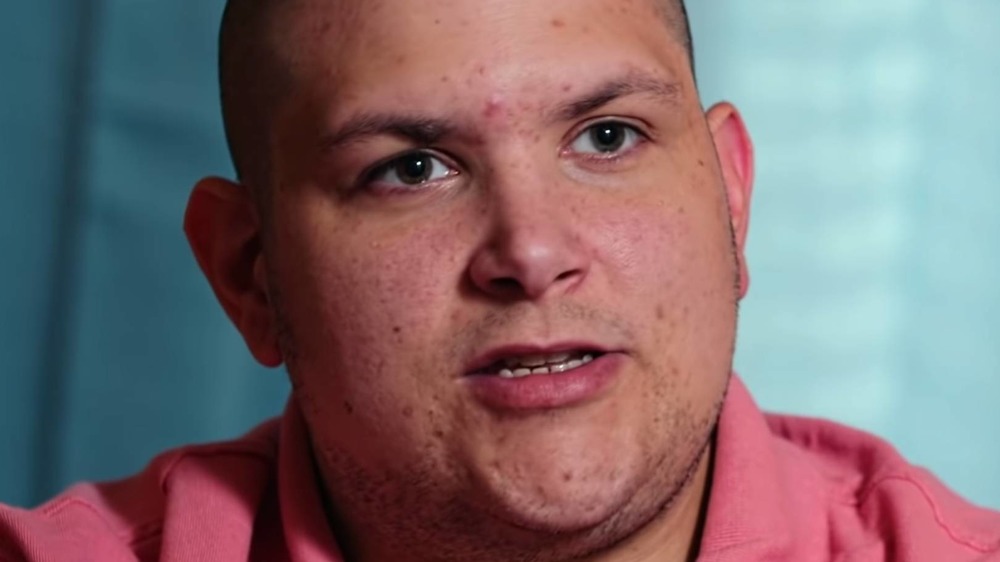 TLC
Every season of My 600-Lb Life chronicles the weight loss journey of a group of people who could all be considered morbidly obese. For the sake of their health and personal lives, the people who sign up for the show agree to go through a strict regimen set forth by Dr. Younan Nowzaradan, a.k.a. Dr. Now, to try to lose as much weight as possible before potentially proceeding with a sleeve gastrectomy or a gastric bypass.
Weighing over 600 pounds does a serious number on a person's health, so every episode is a matter of life and death. Arguably, that hasn't been more evident on the series than when Julius "JT" Clark went through the program. He was one of the heaviest individuals to ever be on the show, with a starting weight of 892 pounds. In addition to the myriad of health problems associated with someone of that size, Clark also had to contend with a 100-pound lymphedema mass, which is a blockage of lymph fluids that can result in severe swelling, on his leg (via Mayo Clinic). 
Over the course of his time on the docuseries, Clark dropped just over 400 pounds, ending up at 491 pounds. While it was a good start, he still had quite a ways to go to be in a healthy range, so here's what we know about him post-My 600-Lb Life. 
JT has kept quiet, with no word on what's next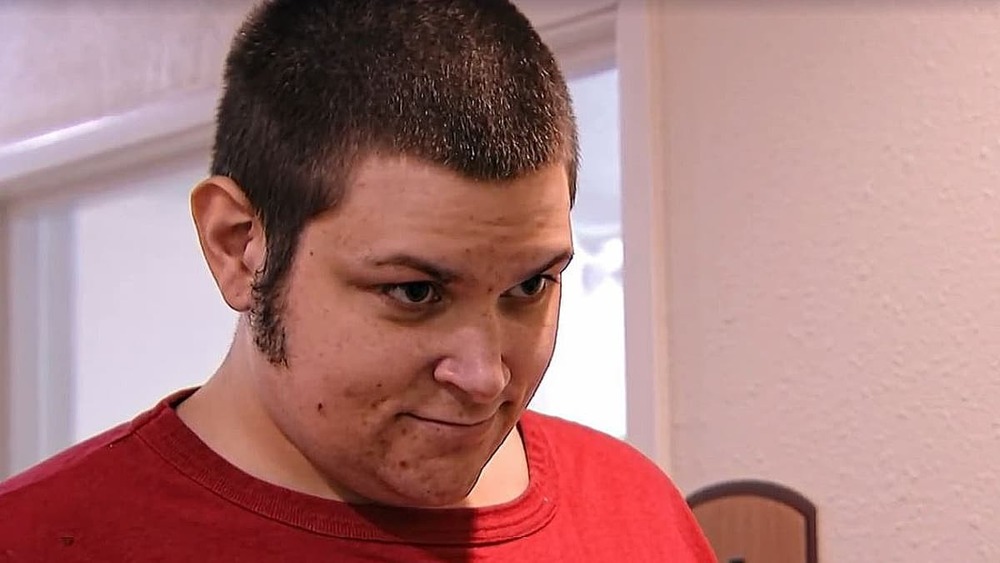 TLC
Many of the people who go on My 600-Lb Life end up staying fairly active on social media so that they can stay in touch with their fans and continue showing the progress they're making toward healthier lives. That was the case with season 3's Amber Rachdi, who has a very active presence on Instagram. For a period of time, she posted pinup-style photos of herself to showcase how good she has felt about herself since leaving the show.
Clark isn't one of those people. It's pretty much impossible to find any information about him on social media, so we've pretty much been left in the dark since his stint on My 600-Lb Life ended, much to the chagrin of fans. Looking over the show's subreddit, it's clear many viewers took a liking to Clark and just want more information to make sure he's been doing alright, particularly when it comes to the mass on his leg. One would assume after losing a significant amount of weight, taking care of the lymphedema would be next on the list, but as of right now, we don't know if it's still there. 
In addition to losing 400 pounds on the show, Clark also ended up losing his girlfriend, which many fans thought was understandable due to the poor way he treated her. Redditor u/Halo_sky summed up a lot of people's feelings by writing, "He yelled at her because she was holding the food wrong. I'm kinda glad she noped the f**k outta there." Again, there's no information at the moment about whether Clark has had any romantic entanglements with anyone else since his episode aired. 
Since My 600-Lb Life periodically produces "Where Are They Now?" episodes, it's a certainty that plenty of fans would be ecstatic to see Clark make a return just to see what's been done about his lymphedema.