Why You Rarely Hear About Jeremy Miller From Growing Pains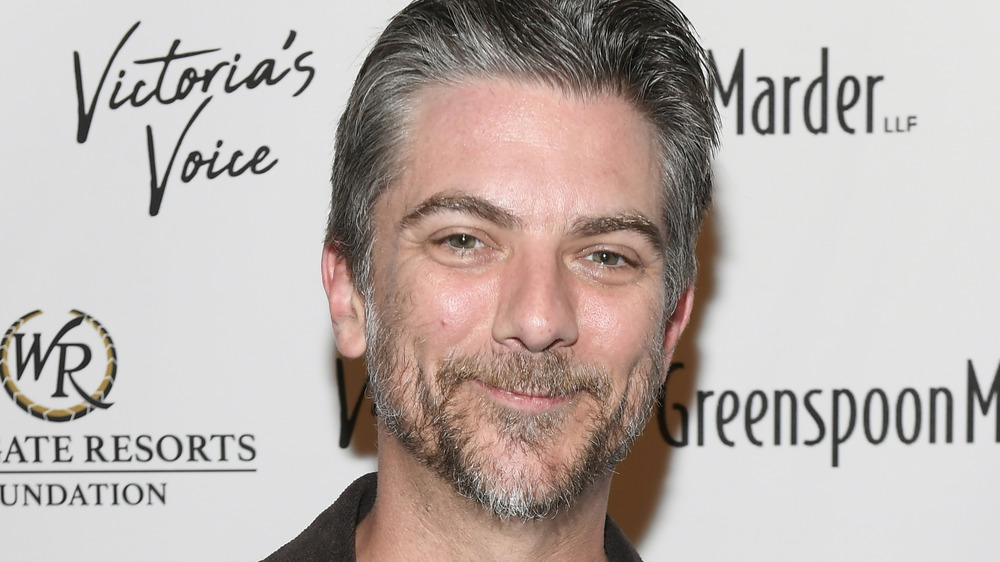 Bryan Steffy/Getty Images
Growing Pains was one of the most popular sitcoms of the 1980s. The family-themed series, which aired on ABC from 1985 to 1992, starred Alan Thicke as patriarch Jason Seaver, Joanna Kerns as his wife Maggie, and Kirk Cameron, Tracey Gold, and Jeremy Miller as Seaver kids Mike, Carol, and Ben, respectively. Later additions to the cast included Ashley Johnson as Chrissy Seaver, and future superstar Leonardo DiCaprio, who played homeless teen Luke Brower, a character who moved in with the Seavers for the show's final season.
While DiCaprio went on to star in many a dramatic movie, some of the Growing Pains stars became much less visible following the show's successful seven-season run, including Miller. He took on sporadic acting parts, according to his IMDB page, but has mostly kept a low profile in the 30 years since Growing Pains ended, even taking a break from acting at one point. 
Jeremy Miller moved on to different careers and battled his demons after Growing Pains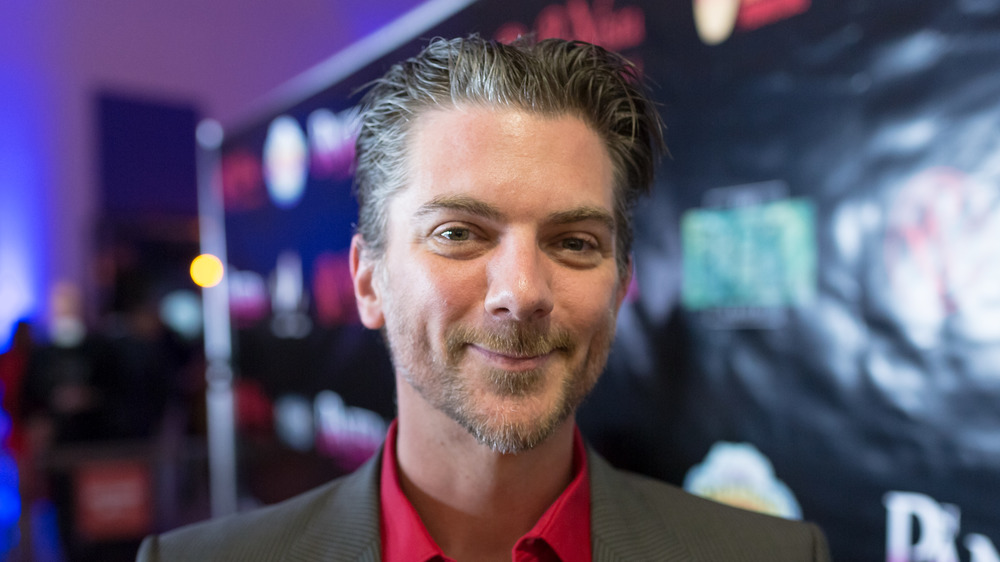 Greg Doherty/Getty Images
While Miller did star in a TV movie after Growing Pains and participated in two cast reunion movies, he paused his acting career to study drama at the University of Southern California, per his IMDB profile. He later enrolled in the Culinary Arts program at prestigious culinary school Le Cordon Bleu before starting his own Los Angeles-based catering company, No Small Affair. Miller's subsequent acting roles were lower profile than his starring stint on Growing Pains, so when he spoke with Oprah Winfrey for Oprah: Where are They Now? in 2016, some fans hadn't seen him in decades. In a candid interview, Miller admitted that he had battled alcohol addiction for many years and had found sobriety. He also revealed that he started drinking as a child, and got "hammered' for the first time at age 12, when he was a child star on Growing Pains.
"There were times when I was so filled with self-loathing and self-hatred, and then combine that the alcohol and the lack of judgment that provides, it's a very good thing I never owned a gun, because I don't know what would have happened," Miller said. Today, Miller's website states that he is "still doing some acting and has also been teaching private party cooking classes and catering events." He has also teamed up with Xander Dames and Lonni Rivera to co-host The Xander Effect podcast. The podcast, which launched in February 2020, features chatter about entertainment, sports and video games.
Jeremy Miller spoke out against Growing Pans brother Kirk Cameron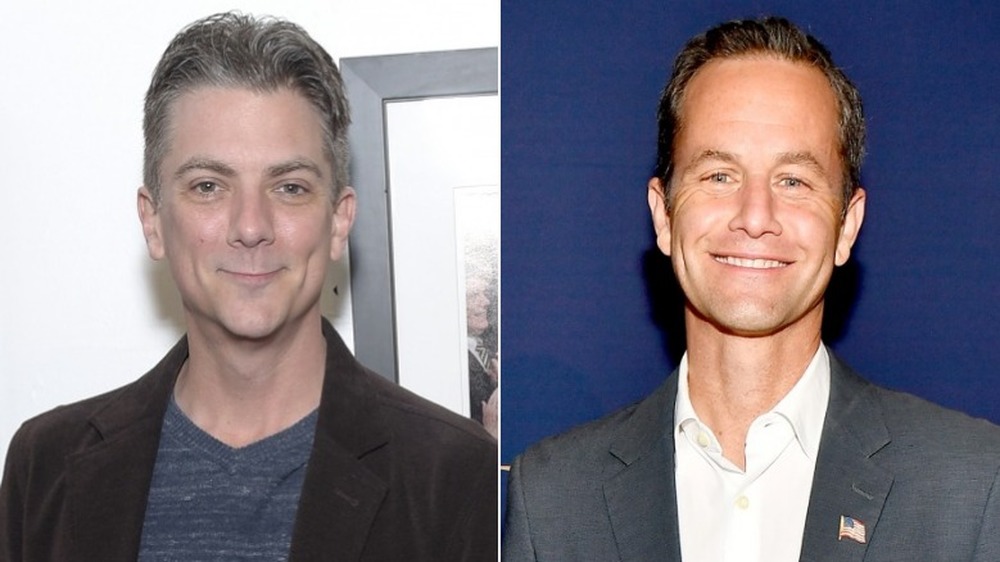 Michael Tullberg/Paras Griffin/Getty Images
Months after Jeremy Miller launched his podcast, he stunned fans when he made a rare public statement against his Growing Pains brother, Kirk Cameron. The TV brothers had remained relatively close off camera. In fact, Cameron had previously told The Hollywood Reporter that out of all of his Growing Pains co-stars, he remained most in contact with Miller, "who played my little brother, Ben," "He's such a great guy. He's got a great family, and he's a fantastic chef now," Cameron said in 2016. "It was a wild career move."
But in December 2020, Miller slammed Cameron after his older TV brother organized two Christmas caroling events amid a three-week stay-at-home order in Los Angeles County during a peak in the COVID-19 pandemic. Cameron's well-attended events included hundreds of maskless protestors, so his on-screen little brother felt the need to speak out. "While I will always love my brother Kirk, I could not disagree more with his holding these maskless events at a time when safety and concern for others is an extreme priority," Miller told Page Six. "I truly couldn't be more disappointed in him."