The Leonardo DiCaprio Crime Drama That's Killing It On Netflix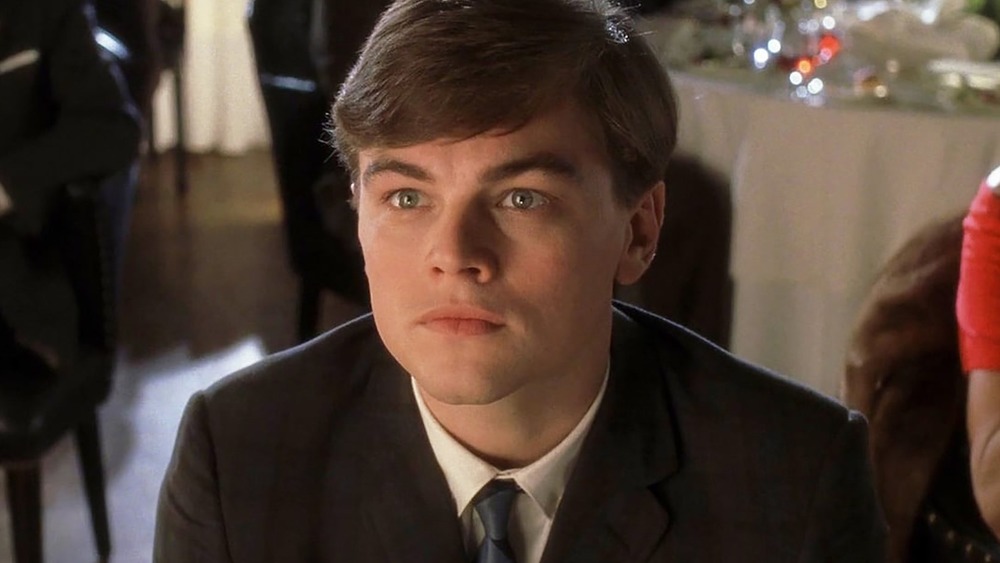 DreamWorks Pictures
One could certainly argue that there are no bad Leonardo DiCaprio movies, and that there's no wrong time to watch the actor do what he does best. After all, there's a DiCaprio flick for practically every emotion. Feel like crying? Load up What's Eating Gilbert Grape. Want to swoon at the start and sob at the end? Romeo + Juliet's the DiCaprio movie for you. Gangs of New York, The Aviator, The Departed, Blood Diamond, and Revolutionary Road all effectively get viewers' hearts racing with a careful mix of action and emotional intensity. And let's not forget the mind-bending features Shutter Island and Inception; the hyper-stylized Django Unchained; the larger-than-life Martin Scorsese film The Wolf of Wall Street; the movie that changed DiCaprio's life, The Revenant; or even DiCaprio's most recent live-action venture, Once Upon a Time in Hollywood.
Those films all have their critical merits and their illustrious accolades, and can make you laugh, cry, gasp, or scream in your seat. But what if you're in the mood to see DiCaprio in his younger days, playing a con man who outsmarts the public and outruns the law at (mostly) every turn? Netflix has just the movie for you. 
The streaming giant recently added to its digital shelves the 2002 biographical crime drama Catch Me If You Can, and subscribers can't get enough of it. As of this writing (Thursday, January 7), Catch Me If You Can is the eighth most-watched movie on Netflix in the U.S. 
Catch Me If You Can is an Oscar-nominated delight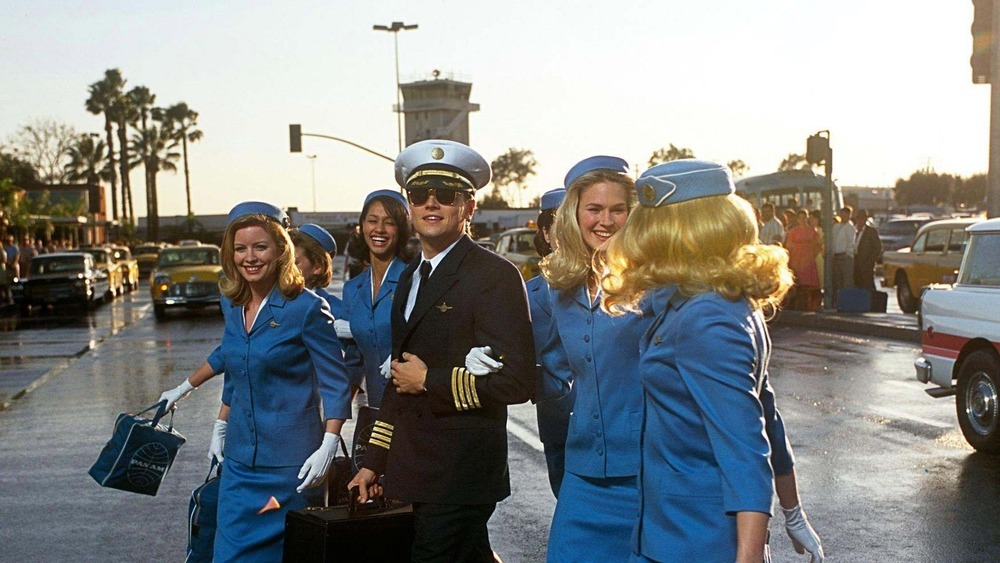 DreamWorks Pictures
Directed by Steven Spielberg, Catch Me If You Can tells the real-life story of Frank Abagnale Jr., a young man who began conning people when he was just a teenager. After swindling gas station attendants out of thousands of dollars using a credit card his father gave him, Abagnale Jr. began writing fraudulent checks, opening bank accounts at various financial institutions, and committing other illegal activities in order to obtain money — like disguising himself as a security guard and taking daily collections deposits from workers at airlines and car rental companies. Abagnale Jr. then moved on to even bigger schemes, masquerading as an airline pilot with Pan American World Airways, a university teaching assistant, a resident physician at a hospital in Georgia, and a prosecutor in Louisiana.
In Catch Me If You Can, DiCaprio plays Abagnale Jr. alongside Tom Hanks as FBI agent Carl Hanratty, a character made for the movie. (That's the way this true-story movie lies to you: Hanks' Hanratty is mostly based on the real-life special agent Joseph Shea, but is an amalgam of a bunch of different FBI agents, as noted by USA Today.) Other faces in the film that you may recognize are Christopher Walken, who portrays Abagnale Jr.'s father; Martin Sheen, who plays attorney Roger Strong; and Amy Adams, who brings to life Brenda Strong, a young woman whom Abagnale Jr. first meets at the hospital. 
Upon its theatrical debut on Christmas Day 2002, Catch Me If You Can raked in a ton of acclaim from critics, who praised the film for being "stylish, breezily entertaining, and surprisingly sweet." Ahead of the Oscars the following year, the film earned nominations for Best Supporting Actor (for Christopher Walken) and Best Original Score (for composer John Williams). DiCaprio unfortunately didn't pick up a nod for his turn as Abagnale Jr. — but, as evidenced by the fact that he didn't win an Oscar until 2016, a DiCaprio-led movie's quality doesn't hinge on whether or not he scored a shiny gold statue at an awards ceremony after its release.
If this all sounds like your cup of tea, load up Catch Me If You Can on Netflix ASAP.