A Wrinkle In Time Poster Revealed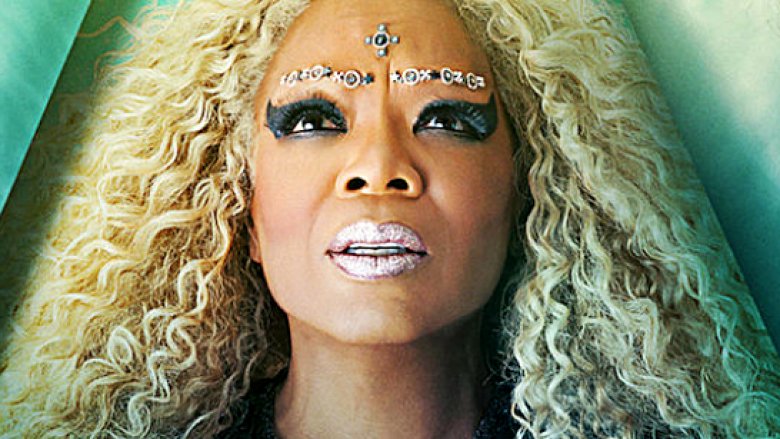 Walt Disney Motion Pictures
Although scientists are almost certain the universe doesn't revolve around Oprah Winfrey, she's definitely central to Disney's upcoming adaptation of A Wrinkle in Time.
There's a new poster for the fantasy flick from Ana DuVernay, and it gives us a good look at all of the major players. Check it out below.
Based on Madeleine L'Engle's 1963 novel, it's about a young girl named Megan (Storm Reid) who travels through alternate dimensions of space and time in search of her missing father (Chris Pine), a man who has uncovered a dark secret behind all of existence. During her travels, she meets three celestial beings: Mrs. Which (Winfrey), Mrs. Whatsit (Reese Witherspoon), and Mrs. Who (Mindy Kaling).
The first trailer offered up an intriguing glimpse at the movie, which looks to be far trippier than even the wildest episodes of The Oprah Winfrey Show.
Here's the official synopsis: "From visionary director Ana DuVernay comes Disney's A Wrinkle in Time, an epic adventure based on Madeleine L'Engle's timeless classic which takes audiences across dimensions of time and space, examining the nature of darkness versus light, and ultimately, the triumph of love. Through one girl's transformative journey led by three celestial guides, we discover that strength comes from embracing one's individuality and that the best way to triumph over fear is to travel by one's own light."
A Wrinkle In Time, which co-stars Zach Galifianakis, Gugu Mbatha-Raw, and Michael Peña, lands in theaters March 9, 2018.