Why Abby From The Ranch Looks So Familiar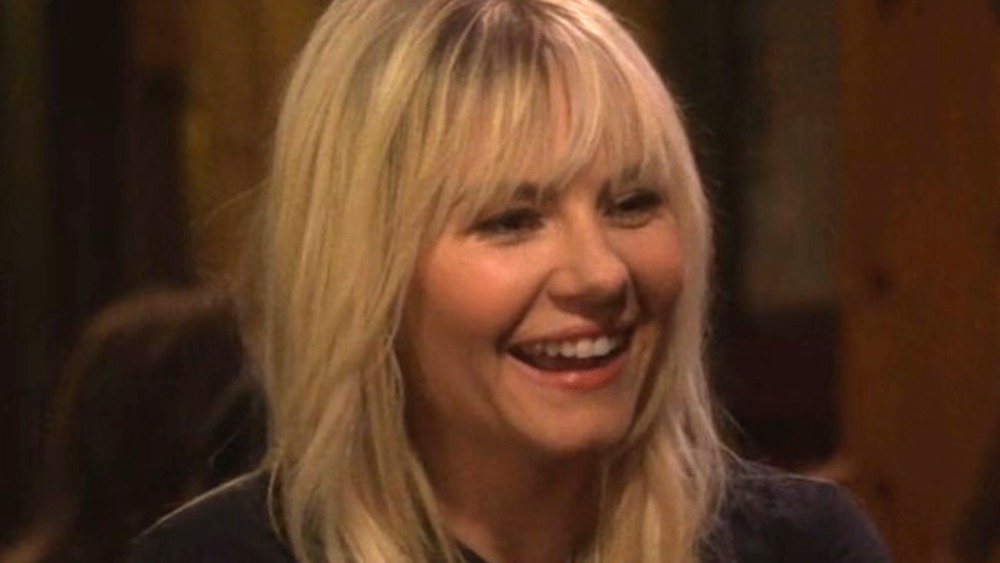 Netflix
The Ranch had a solid run on Netflix from 2016 to 2020 and was one of the platform's first original comedies. The series had a solid cast consisting of Ashton Kutcher, Academy Award nominees Sam Elliott and Debra Winger, and everyone's high-school celebrity crush: Elisha Cuthbert.
Cuthbert played Abby, the high-school sweetheart of Colt (Kutcher), who returned home to help his father (Elliott) and brother run their family ranch after a lengthy stay away trying to make it in professional football. Abby appeared as a recurring character in season 1 and then returned for a full-time role in seasons 3 and 4 before the show was canceled. Eventually, Abby and Colt get married and have a daughter named Peyton. 
The Ranch was hardly the first role for Cuthbert, an actress with a very recognizable face and a long résumé. She found fame in some of the biggest television shows and movies before landing her role in The Ranch but has mostly stayed out of the spotlight for the last several years. Take a stroll down Cuthbert's memory lane with us and check out where you might have spotted her before.
Elisha Cuthbert starred in one of Fox's most successful dramas ever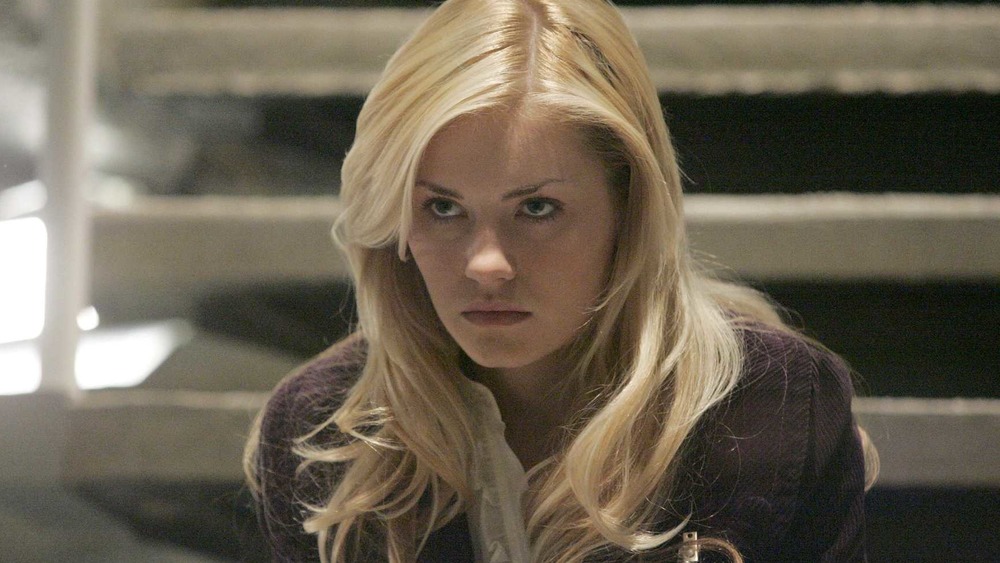 Fox
Elisha Cuthbert got her big break in the hit Fox drama series 24, starring alongside Kiefer Sutherland. The Emmy and Golden Globe-winning show followed Jack Bauer (Sutherland), a counterterrorism agent based in Los Angeles, solving some pretty serious problems in the span of 24 hours.
Cuthbert played Jack's daughter, Kim Bauer. Kim appeared in seasons 1-3 with a major role and later came in as a recurring character in seasons 5, 7, and 8, according to IMDb. Kim often found herself getting pulled into bad situations due to her father's dangerous career, which traditionally shifted Jack away from his primary objective. Kim came close to death several times and was captured just as frequently. She was even kidnapped alongside her mother and Jack's wife, Teri, who didn't make it out of season 1 alive.
Kim eventually joined her father and started working in the CTU, which put her in even more danger. She had quite the tumultuous relationship with Jack over the years, but the two became closer than ever by the series' end.
Elisha Cuthbert also found herself in a sticky situation in Old School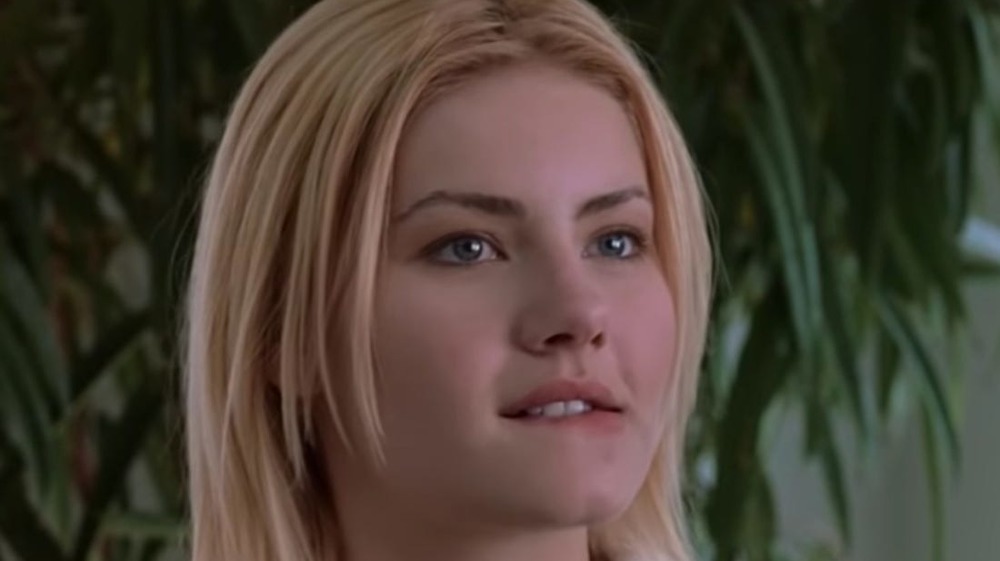 DreamWorks Pictures
Elisha Cuthbert's role in Old School is one that you might not have noticed at first. A second or third rewatch a few years later probably had you pointing at the screen going, "Oh man, it's that girl from 24! How did I not notice that before?"
The film revolves around Mitch (Luke Wilson), who is pulling his life back together after he finds out his girlfriend has been cheating on him. Eventually, he joins his friends Beanie (Vince Vaughn) and Frank (Will Ferrell) in creating a fraternity, and he meets young coed Darcie (Cuthbert) at one of their parties. The pair hook up, and shortly afterward, Mitch finds himself running into Darcie at his office, when he finds out that she's his boss's daughter. Cue the cringe. Darcie and Mitch play it super-cool and pretend to not know one another, and nothing ever comes of their one-night stand, despite the former being underage at the time.
Star-studded Love Actually also featured Elisha Cuthbert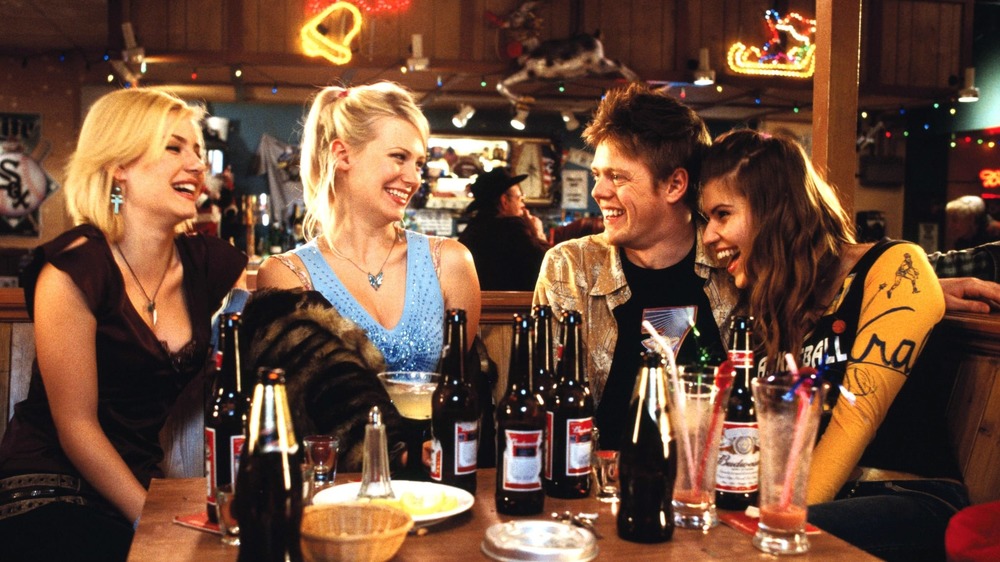 Universal Pictures
There are more than a handful of famous faces in 2003's Love Actually, with most of them being British actors and actresses. Laura Linney was the only American actress with a major role, but four other stateside ladies had cameos in one of the movie's funniest scenes.
Elisha Cuthbert played Carole-Anne, a Wisconsin resident who lives with fellow hotties Stacey (Ivana Milicevic), Jeannie (January Jones), and Harriett (Shannon Elizabeth). It's later revealed that another American actress, Denise Richards, is Harriet's sister, Carla.
Cuthbert's character meets woman-crazy Colin (Kris Marshall), a quirky Brit looking to find love in America. His first stop is a Wisconsin bar where he meets Stacey, Jeannie, and later Carole-Anne. The women are immediately smitten with Colin and invite him to say at their house since he doesn't have a hotel reservation anywhere and no real plan.
It's insinuated that things get pretty R-rated when the gang end up at their home, as their shadows in the window suggest they stripped off their clothes before falling on the floor together.
Elisha Cuthbert found true stardom in The Girl Next Door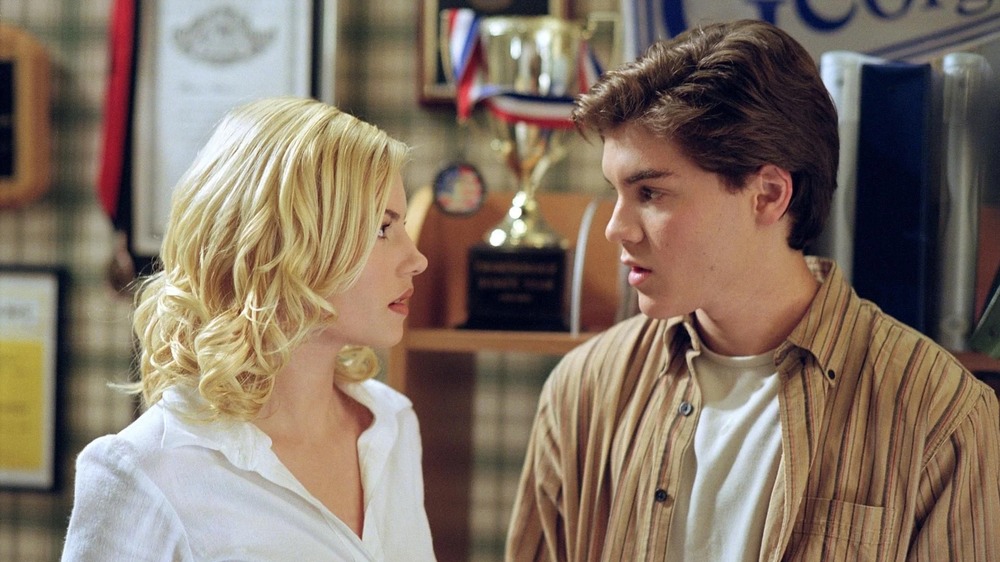 20th Century Fox
Elisha Cuthbert had found success in Hollywood for several years but landed her biggest gig yet in 2004's The Girl Next Door. The cult-classic teen comedy starred Cuthbert as Danielle, an adult film star looking to get out of the industry. She moves into her aunt's home and meets her neighbor Matthew (Emile Hirsch), and the two form a romantic relationship.
Things go sour for the duo when Danielle thinks Matthew is only interested in her because of her past, and she eventually turns back to the industry she was trying to escape. Her former producer, Kelly (Timothy Olyphant), shakes up their relationship even more, but Danielle finds her way back to Matthew and the two live happily ever after.
Her role in The Girl Next Door landed Cuthbert on the cover of a plethora of magazines, including the March 2004 issue of Maxim, which was on shelves when the movie premiered. Her popularity skyrocketed after the film, and she solidified herself as a sex symbol of the early 2000s.
Elisha Cuthbert took a stab at the horror genre in House of Wax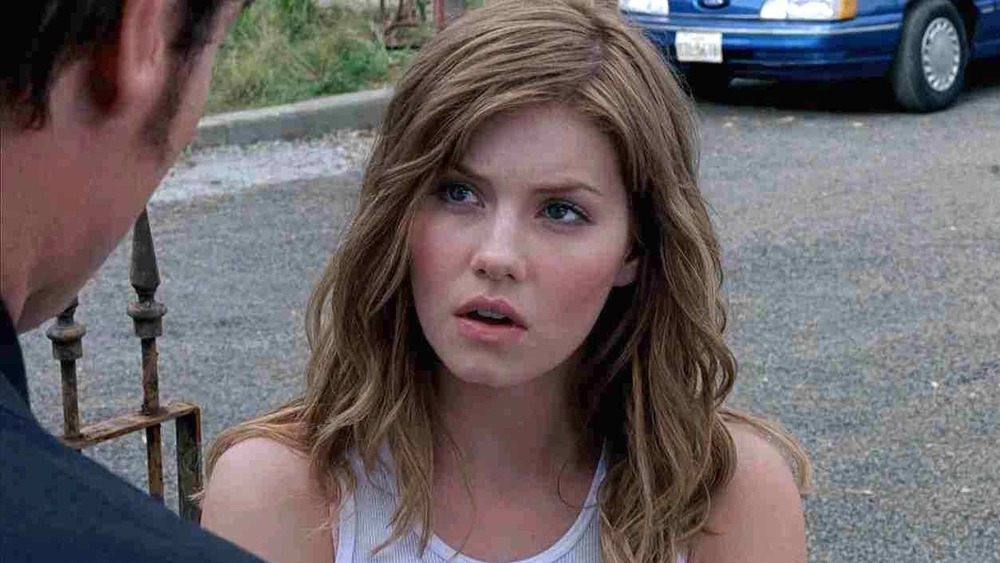 Warner Bros. Pictures
After the massive success of The Girl Next Door, Elisha Cuthbert found herself in 2005's House of Wax. The film also starred Chad Michael Murray, Brian Van Holt, Paris Hilton, and Jared Padalecki and was a remake of a 1953 film.
The movie follows twins Carly (Cuthbert) and Nick (Murray), who find themselves in an abandoned town being terrorized by a pair of psychotic brothers who lure people into their small city and cover them in wax inside a giant wax museum made of — you guessed it — wax.
Carly and Nick are the only two who make it out of the bizarre museum alive, which contains the remains of dozens of murdered passersby who were lured in by the brothers. The movie wasn't well-received by horror fans or critics, with a 26-percent score on Rotten Tomatoes, but the one thing that did get praise was Cuthbert's performance.
Happy Endings gave Elisha Cuthbert one of her best roles to date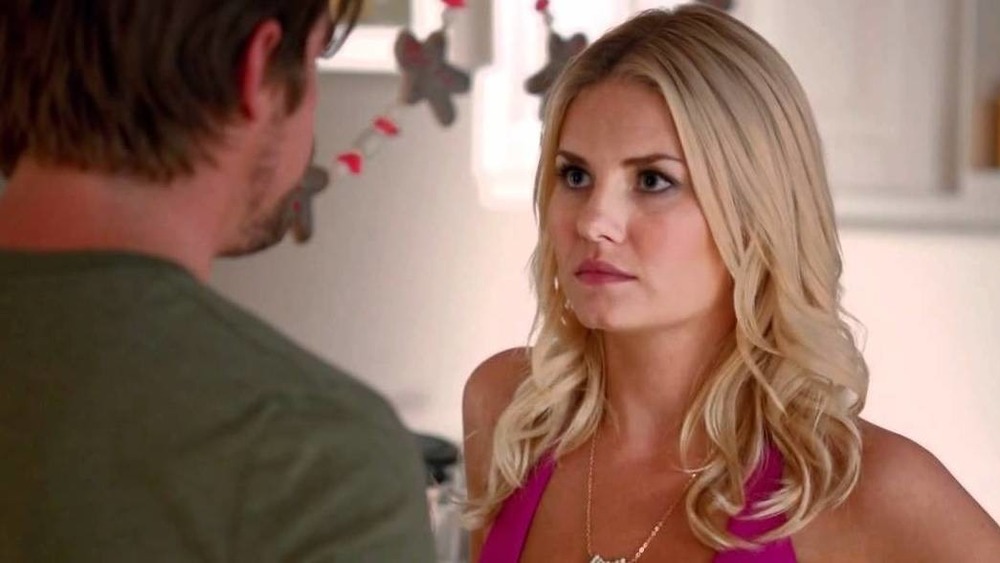 ABC
If there ever was a television show that was vastly underrated and under-viewed, it was Happy Endings. The show aired on ABC from 2011 to 2013, when it was abruptly canceled due to poor ratings in its third season. The bad ratings were due to a drastic change in Happy Endings' placement in ABC's schedule, and the result was disastrous, with Vulture citing it to be one of the biggest television mistakes of the year.
Despite its cancellation, Happy Endings was a triumph for Elisha Cuthbert and her co-stars Eliza Coupe, Zachary Knighton, Adam Pally, Casey Williams, and Damon Wayans Jr. The show followed a group of friends living in Chicago, one of whom was Alex (Cuthbert), the ditzy blonde of the group.
The premise navigated the aftermath in a group of friends when the main couple breaks up. Alex was at the center of the breakup, leaving Dave (Knighton) at the altar, but the duo eventually made a friendship work, thus saving their group of friends from falling apart. Happy Endings finds new fans every day with a home on Hulu. It's just another place for someone to turn on the TV and go, "Look! It's that girl from that thing," while pointing at Cuthbert.