This Legendary Actor Was On The Shortlist To Play Gibbs On NCIS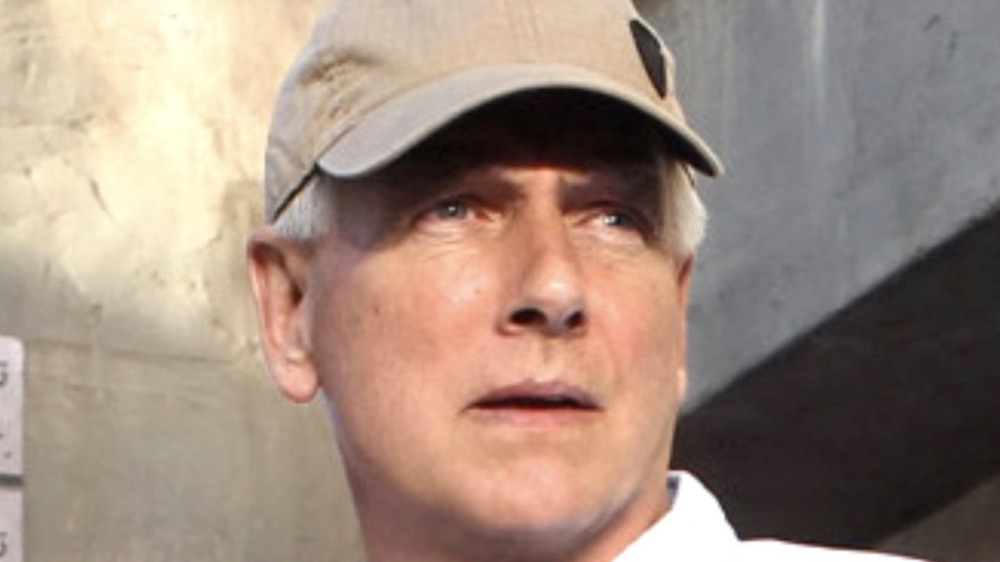 CBS
After 18 seasons, it's hard to imagine NCIS without the disciplined yet gruff good guy Leroy Jethro Gibbs, as played by Mark Harmon. He's been the backbone of the series since it began almost 20 years ago, through many cast changes, personal crises, and cases – not to mention spinoffs. The thought of a Harmon-less version of the show just seems ... unimaginable. However, Harmon's contract with the series is up, and there are rumors that he's leaving the show with the end of season 18. If that happens, the fate of NCIS as a franchise could be up in the air. 
Although he's become so intimately associated with the role, Harmon wasn't the first choice to play Gibbs. Don Johnson was reportedly offered the part but turned it down. And he's not the only star who might have been Gibbs, prior to the casting of Harmon. Back before NCIS was a hit for CBS, a rather big name was on the short list to play Gibbs. You might even call him legendary. 
Harrison Ford made the short list to play Gibbs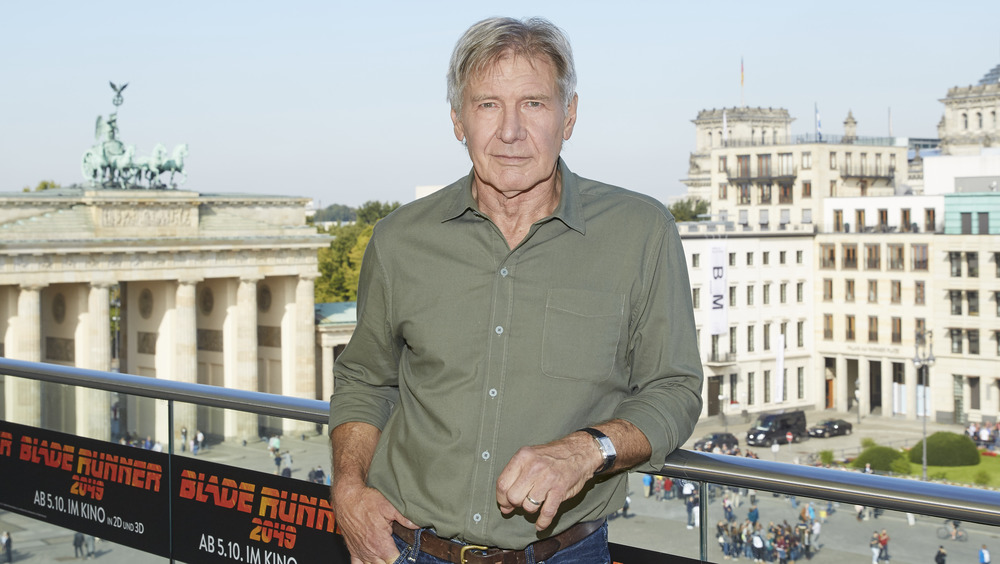 Sebastian Reuter/Getty Images
The information is credited both to a Collider story that is no longer available and to the Amazon Prime X-Ray feature, which pops up when you're watching a show on the streaming service. The Amazon Prime text, as reported by the U.K.'s Express, says, "Harrison Ford, who was experiencing a bit of a slump around the time of the series's conception, was urged by colleagues to pursue the role of Gibbs. He did not, but Mark Harmon's Gibbs does allude to this in the first episode, name-dropping Harrison Ford and his film Air Force One (1997)."
Collider, per Showbiz Cheat Sheet, reported that CBS Studios wanted Ford, and Ford's agents were apparently pushing him to take the series because his career was in a slump. It's not known exactly how interested Ford was, but back in those days, starring on TV was still seen as less prestigious than acting in films, which might have played a role in Ford's decision not to sign on the dotted line.
But as noted by Amazon, NCIS did make a reference to Ford in the pilot episode — and Harrison Ford went on to have a role in the short video Water To Wine in 2004, playing a bus driver named Jethro, which is an interesting coincidence. Of course, Ford also continued his movie career, later starring in 2008's Indiana Jones and the Crystal Skull, 42, Ender's Game, Blade Runner 2049, The Age of Adaline, Star Wars: The Force Awakens, The Call of the Wild, and other films. If he'd had as much longevity as Harmon did on NCIS, he wouldn't have been available for many of those projects, some of which revisit his most iconic roles. Looks like things turned out for the best, for both actors' careers and for NCIS!