Here's How You Can Watch Every Episode Of Firefly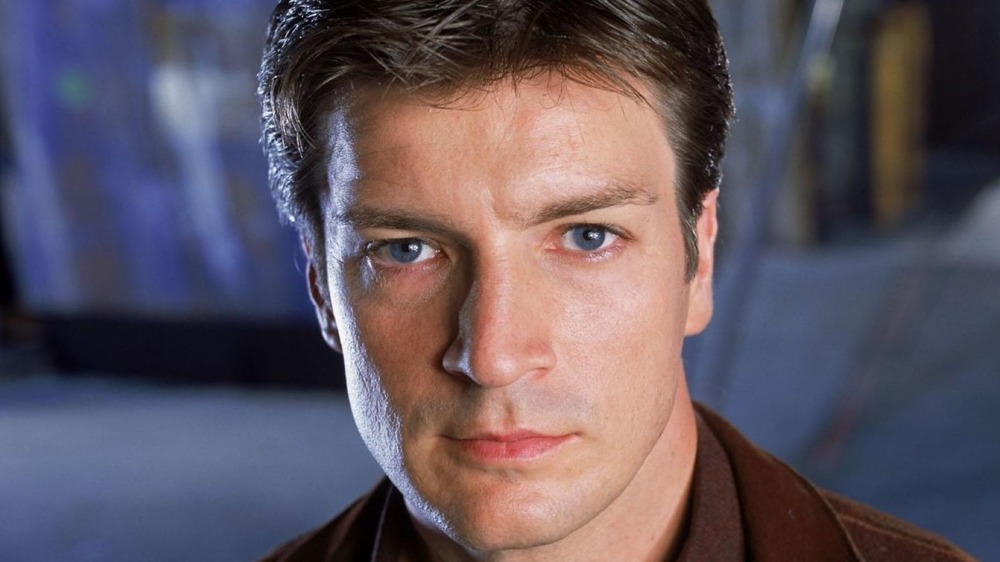 20th Century Fox
"Take my love, take my land. Take me where I cannot stand." These twelve words aren't just the opening to "The Ballad of Serenity," the theme song of the classic sci-fi western Firefly: they're also enough to make any fan of the show start bawling. Why? Because — as any fan of the show will sadly relate — Firefly was prematurely canceled after only 14 episodes. The movie Serenity — appropriately named after the show's ship — and a slew of comics — published by Dark Horse Comics and BOOM! Studios — do their best to fill the void, and there may be a Firefly reboot on the way, but you can't take the sky from the original.
For anyone who's heard the legends but never seen the show, here's the rundown. In the year 2517, humanity has settled on other planets — and wherever humanity goes, its problems follow: greed, corruption, war. This forces people to scrounge up whatever sort of living they can, which is exactly what the crew of the Firefly-class vessel Serenity does. There's a mercenary, a mechanic, a doctor, a pastor, and even a "companion," but at the head is Captain Malcolm "Mal" Reynolds (Nathan Fillion) — and wherever he goes, his crew follows. Well, most of the time. Indeed, more than anything else, the characters' complicated relationships are what make Firefly worth the watch. 
Firefly can be streamed on Hulu, and — unlike when it was originally released on FOX — it's all in order (not-so-fun fact: the original release also left out three episodes entirely). That doesn't mean you can't watch it out of order, if you're being faithful, but it's a nice touch.
Where else can you watch Firefly?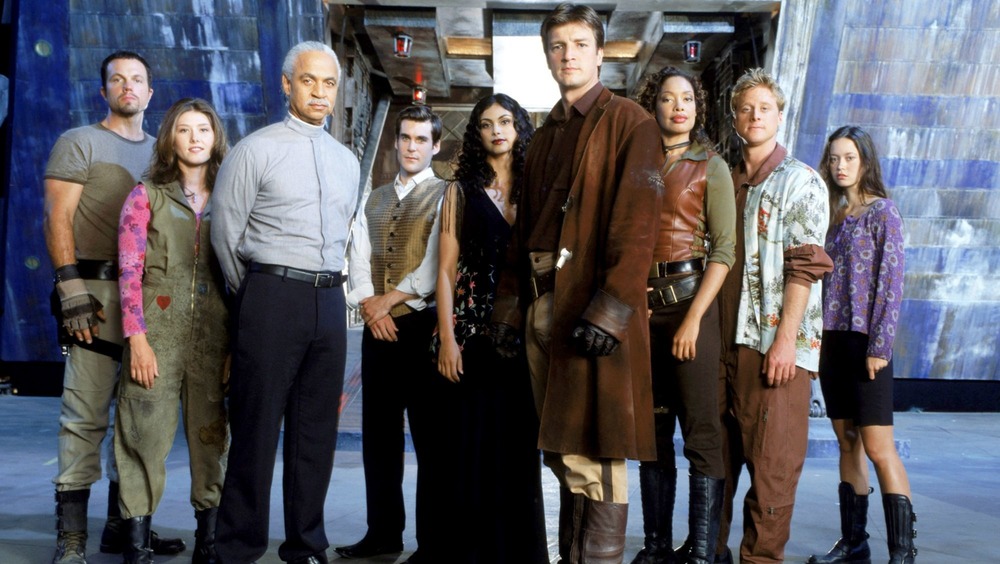 20th Century Fox
Shows change hands between streaming services all the time, and Firefly is no exception. It was on Netflix until 2017, is on Hulu as of March 2021, and could end up on Disney+ at some point since the House of Mouse acquired Fox in 2019. For now, however, there are a couple of other places you can stream the beloved series. The show is available for $12.99 on the following services: iTunes, YouTube, Google Play Movies & TV, Vudu, and Amazon Prime Video. Should you want to purchase the episodes one at a time, they're $1.99 a pop — with the exception of Amazon Prime Video, where each episode instead costs $2.99. 
Anyone who wants to own Firefly could, of course, go the old-school route and purchase a physical copy. The price changes depending on the seller and whether you choose DVD or Blu-Ray, but both are readily available. The 15th anniversary Blu-Ray in particular is quite nice, as it comes with some extra goodies and collectibles. Whether you've been a member of the television show's cult following since 2002 or are trying it for the first time, always remember to keep flying.