How Ozark Fans Really Feel About Helen As A Character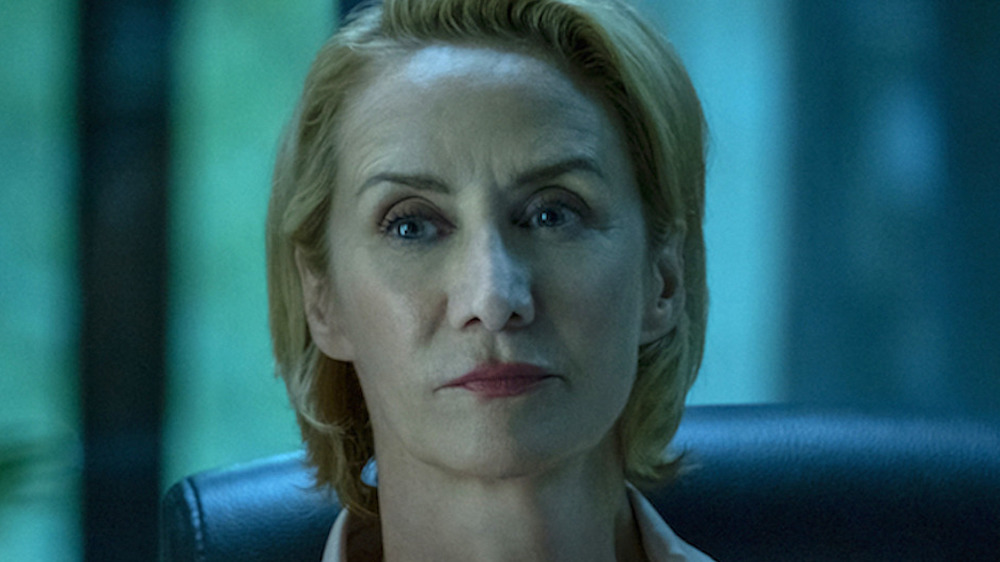 Netflix
For a series with only three seasons under its belt , Netflix's brutalist crime drama Ozark has indulged in roughly a decade's worth of wild narrative twists. It's delivered just as many memorable characters, too, with each bringing a certain irreplaceable something to the harrowing narrative landscape, though many of those characters won't be around to find out how that story finally ends. And with carnage a certainty in Ozark's upcoming two-part final season, it's safe to assume still more will meet their maker before all is said and done.
Whether Marty and Wendy Byrde (Jason Bateman and Laura Linney, respectively), or Ruth Langmore (Julia Garner) are among the bloodied in Ozark's final season remains very much in question, however, even as each of those players seems targeted for very bad things on the road ahead. Ditto for the Byrde children Charlotte (Sofia Hublitz) and Noah (Skylar Gaertner) — who essentially have "collateral damage" tattooed on their foreheads these days — and Wyatt Langmore (Charlie Tahan), who likely put a great big bullseye on his back by jumping into bed with Ozark's biggest wildcard Darlene Snell (Lisa Emery).
And yes, one of the series' most intriguing characters is among those who won't be around for the final season. That character is Janet McTeer's fearsome cartel attorney Helen Pierce, who shook things up for Marty and Wendy in Ozark's second season when she turned up protect her boss' investment, before trying to seize control of their money laundering empire amid the Byrde's season 3 chaos. That final act led to a shockingly violent parting of ways between Helen and Cartel boss Omar Navarro (Felix Solis), of course. 
Moving forward, it seems she'll be gravely missed by Ozark fandom — as Helen had, apparently, become a surprise fan favorite.
Helen Pierce was clearly a favorite amongst Ozark fandom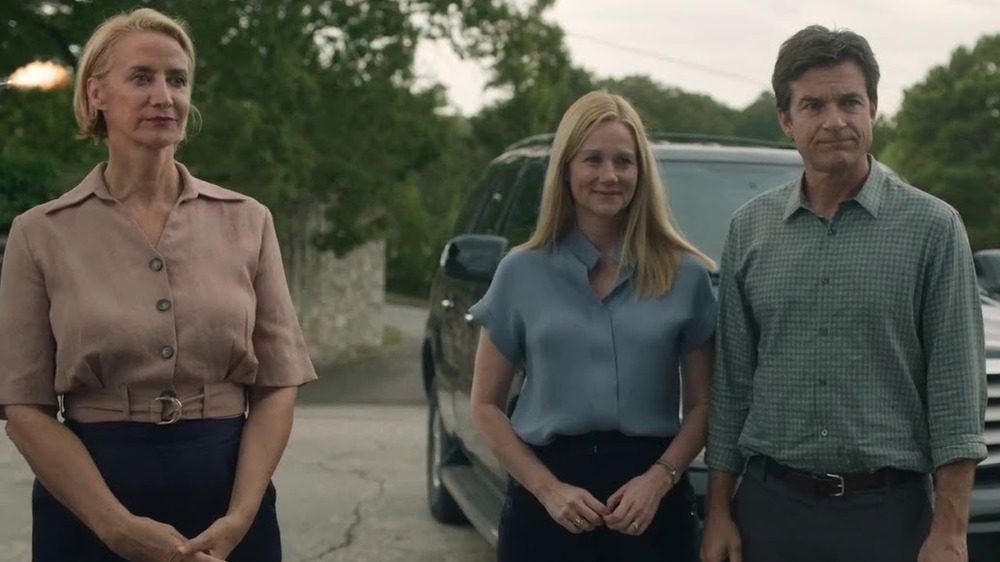 Netflix
After Helen's shocking season 3 exit, fans have taken to Reddit to debate the character's merits. Suprisingly, one such thread even dared to ask "Does everyone hate Helen?" Likely to the surprise of the initial poster, the candid responses quickly revealed the character to be well-loved among Ozark fandom.
The first response even found one user declaring love not just for Helen, but also the actor who played her, Janet McTeer, "Definitely liked her. She was an interesting character played by a great actress." More love soon followed for both, with RyanVandelay proclaiming "I thought everyone liked Helen's character. That actress did an amazing job." RyanVandelay then goes on to note Helen's bloody exit was well-earned, stating: "She got what she deserved though." RyanVandelay wasn't alone in that logic either, with manaleaking adding "I like her but it's not like I was rooting for her lol." 
Still another Ozark fan, with the username hi-look-there, lamented the fact that we didn't get quite enough of Helen's personal story before her demise: "I liked her. Would've actually liked to see them expand on her backstory more, like how she got into the cartel etc." 
In the end, it seems what Ozark fans liked most about Helen was her stature as a strong, fiercely intelligent woman unafraid to do what needed to be done for her boss, with rregalado92 noting "I loved her from the very first moment she was introduced. I always make it a point to never underestimate the authority and knowledge of women, and she let you know from they very beginning she was not someone to be f—-d with."
Unfortunately, the mighty Helen Pierce did meet her match in season 3 of Ozark. And as the final season approaches, her absence may well leave an unfillable void in the series' dour landscape.