Why Hollywood Stopped Casting Freddie From iCarly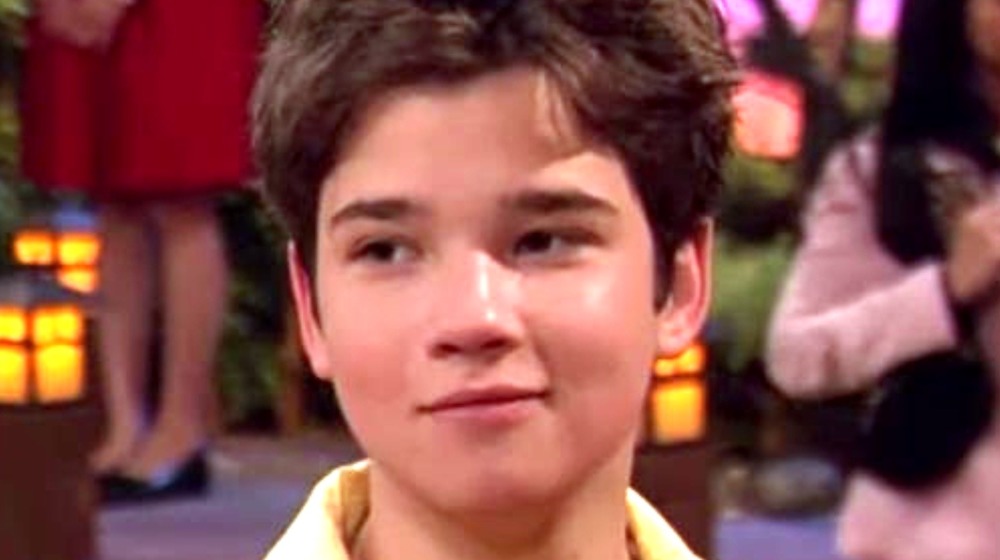 When Nickelodeon's iCarly premiered in 2007, it was an instant hit. The television show, which came from the mind of controversial longtime Nickelodeon producer Dan Schneider, followed Carly Shay (Miranda Cosgrove) and Sam Puckett (Jennette McCurdy) as they created a fictional web series. The web series itself was produced by the pals' tech wiz and perpetually grumpy best friend, Freddie Benson, played by a young Nathan Kress. The show had six seasons, a spin-off named Sam & Cat, a made-for-TV film, and a crossover film that included the cast of one of Nickelodeon's other hit shows, Victorious.
The momentum behind the tween show should have catapulted all the stars to fame. And though Miranda Cosgrove has been in a variety of acting projects since then, Nathan Kress all but disappeared from the spotlight following the 2012 conclusion of the show, "iGoodbye." Kress has not landed any major roles since. So, what happened to Freddie?
He stuck with Nickelodeon for too long after iCarly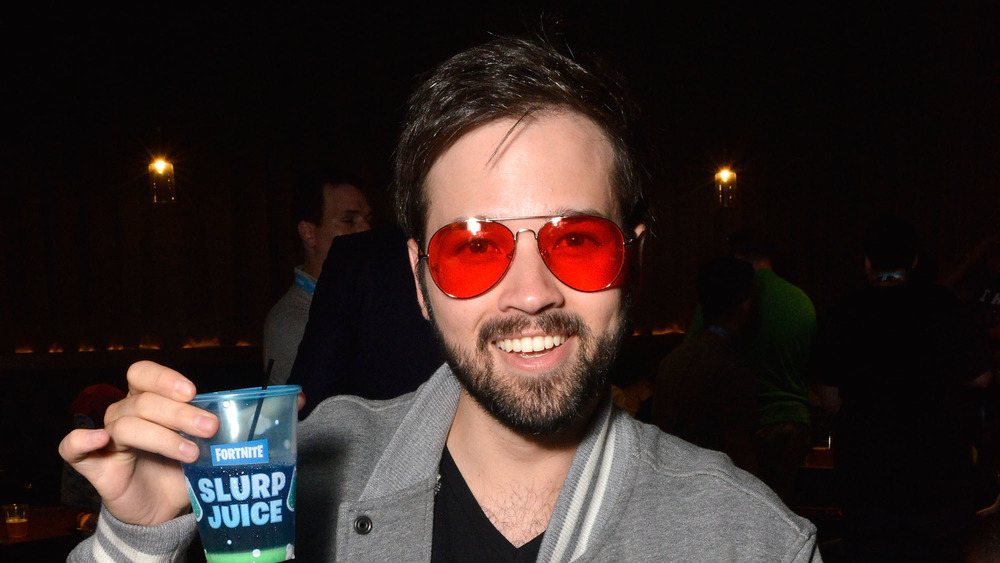 Jerod Harris/Getty Images
Miranda Cosgrove had already found success before the show by starring in 2003's School of Rock, alongside Jack Black, and she was savvy enough to not put all her eggs in one basket. As iCarly filmed, Cosgrove booked roles in feature films, notably voicing the character of Margo in the Despicable Me franchise.
In contrast, Kress started out by booking roles on other teen shows, including The Suite Life of Zack & Cody and Nickelodeon fare like Drake & Josh. When he landed the role of Freddie, Kress book almost no other major projects throughout the entirety of the show's original run. Exceptions to this were one guest-starring role on CSI: Crime Scene Investigation in 2010 and a role in 2008's Gym Teacher: The Movie, opposite Christopher Meloni. The latter was another Nickelodeon project.
When iCarly wrapped, Kress took on guest-starring roles for a few short-lived television shows, including the Jennette McCurdy spin-off, Sam & Cat.
The actor who plays Freddie from iCarly is a director now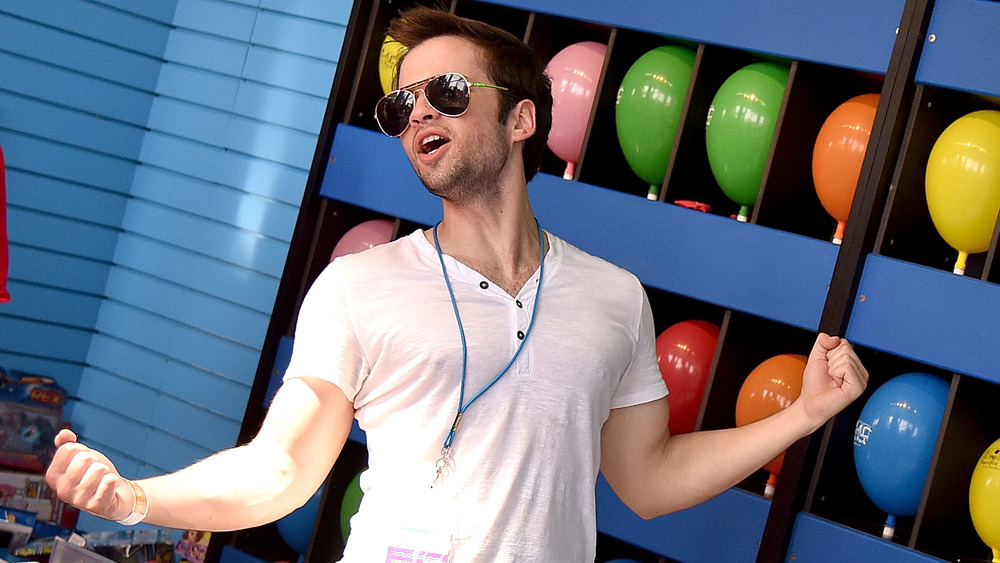 Mike Windle/Getty Images
Sticking with one brand may be rewarding, as Kress experienced with his longtime loyalty to Nickelodeon. Three years after playing Freddie on iCarly, Kress' name can be seen in the credits of two other network shows: Henry Danger and Game Shakers. His experience as a faux producer must have helped him get familiar with work behind the camera. He directed 11 episodes for Henry Danger, Nickelodeon's comedy series about a teenager who gets a part-time job helping a superhero. He also took the director's reins for six episodes of Game Shakers, another Dan Schneider project that follows the fictional story of two wildly successful teens, this time in the world of game-making.
Kress has also been charismatic enough to return as himself in both series, as well as a number of Nickelodeon specials, including Throwback with Nickelodeon, which focuses on the nostalgia of old Nick shows, and The After Party, a post-primetime talk show.
Nathan cares more about family than fame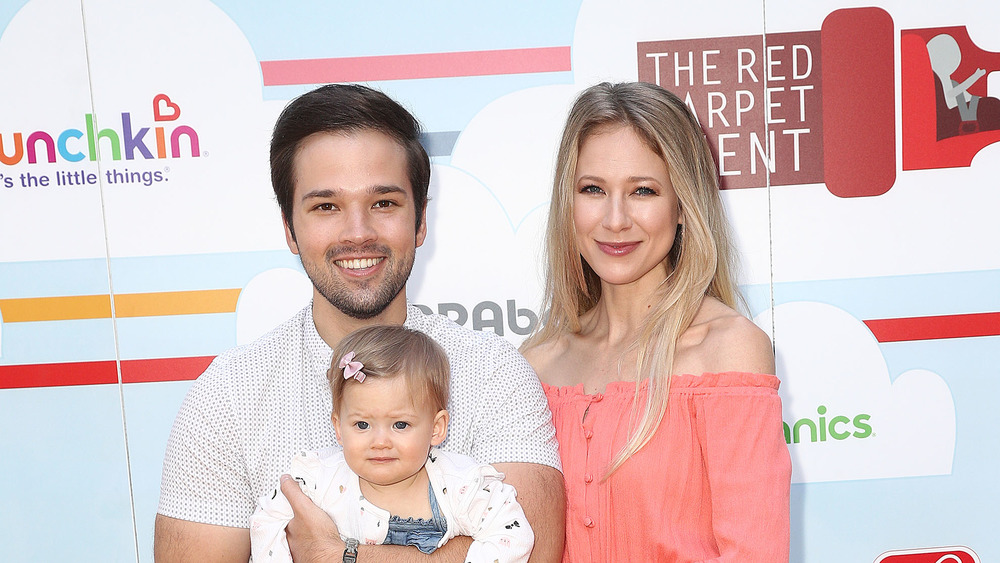 Frederick M. Brown/Getty Images
A few years after playing Freddie on iCarly, Kress had a role in the 2014 fictional disaster film Into the Storm. He began dating his castmate from the movie, London Elise Moore, and they married in November 2015. In 2017, they had their first child, while in December 2020, Kress announced via his Instagram that the family was now expecting their second child. He was candid in his announcement, sharing that the couple had suffered a number of miscarriages prior to the pregnancy. His Instagram is full of pictures of him with his baby girl and wife, and he has posted very few promotional or, for that matter, staged photos.
His podcast, RadioActive Dads, focuses on working and raising children in Hollywood. The show features Kress, his co-host Brett Davern of MTV's Awkward, and other celebrity parents. The hosts chat about working on set and discuss their evolving perspective as millennials moving into the parenting phase of their lives.
Kress is a big advocate for parenting. He even joined a movement entitled "Man Enough," led by author Justin Baldoni. According to the program, the movement is "founded on the belief that by undefining traditional roles and traits of masculinity, men will be able to realize their potential as humans and their capacity for connection." In 2021, Kress joined a panel for the movement that has premiered on Facebook Watch and IGTV.
Freddie will be back for the iCarly reboot
Patience is certainly a virtue, as Kress has discovered. In 2020, ET Online reported the ViacomCBS announcement that a reboot of iCarly would premiere on the network's streaming service, Paramount+. The new show will, appropriately, be called iCarly: Revival. The reboot sees the return of Miranda Cosgrove as the titular character, Carly Shay. So far, Jerry Trainor, who played Carly's brother Spencer, and Nathan Kress as Freddie Benson are also set to return. However, Jennette McCurdy has announced that she will not be returning to play Sam Puckett.
In January 2021, Kress posted a photo from the set of the show that features the three returning actors smiling into the camera. As of this writing, the show does not have a release date yet, but a teaser featuring the trio was previously released (TV Web). We're glad to see the cast reunited and we can't wait to see Kress back in the role that first introduced us to him.