Why Ada Shelby From Peaky Blinders Looks So Familiar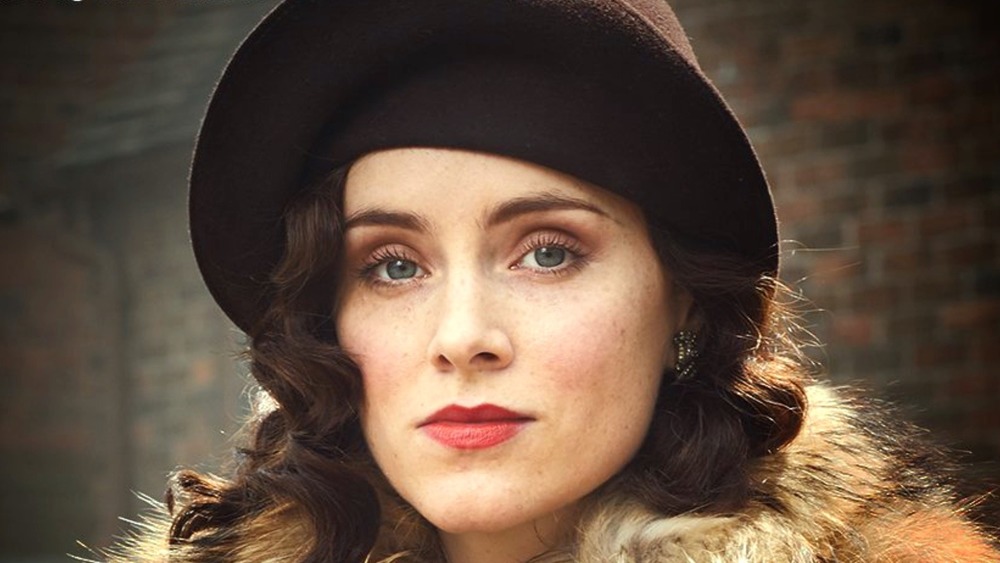 Netflix
Men are often in charge in the violent world of Peaky Blinders, but the show's female characters have proven they're forces to be reckoned with in their own rights over the course of the show's first five seasons. One of those characters is Ada Shelby, the sister of Arthur, Thomas, John, and Finn. Although she's from a notorious crime family, Ada mostly tries to avoid taking part in the family business, opting to make her own kind of trouble instead.
With her cunning attitude and fearless nature, Ada has become a fan favorite. But the character wouldn't be half as interesting if not for Sophie Rundle, the actress who brings her to life. While Peaky Blinders was Rundle's big break, the English actress has been appearing in movies and on television since 2007.
If you've kept up with British TV over the past decade, then you've certainly seen Rundle before. Even though she's been a regular on Peaky Blinders since the series began in 2013, she's taken on major roles in a number of other series including Jamestown, Gentleman Jack, and The Nest. Still not sure where else you've seen her before? Read on to find out why Rundle looks so familiar.
Sophie Rundle began her acting career by playing a real-life Titanic survivor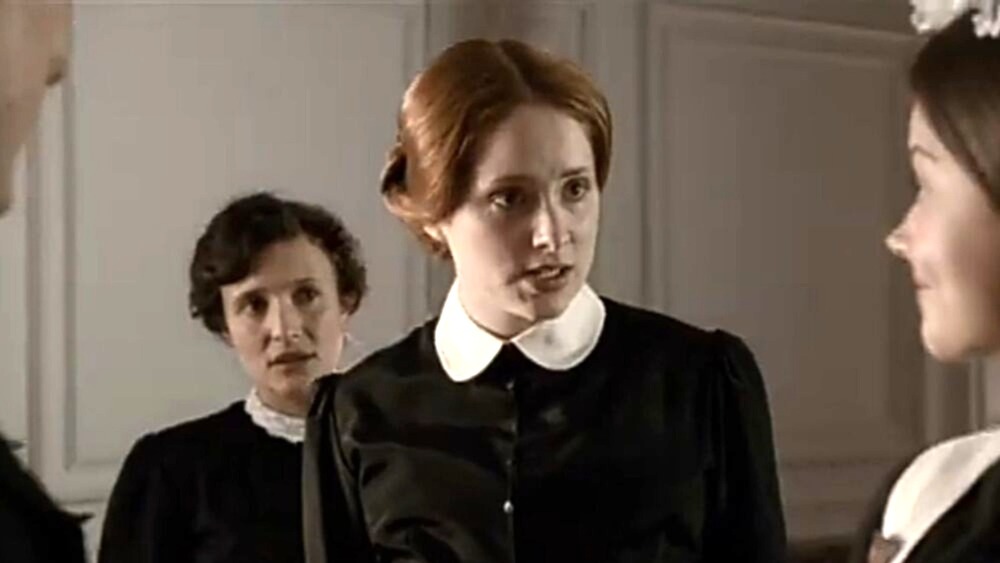 ITV
Technically, Rundle's first onscreen credit was in a low-budget 2007 horror movie called Small Town Folk starring Warwick Davis, but the manor-set slasher flick didn't attract much of an audience. She followed up her debut with a one-off appearance on the 18th century lawyer drama Garrow's Law, which became the first of many (many) period drama roles for the actress.
But her first major role came in ITV's Titanic miniseries in 2012. Written by Downton Abbey scribe Julian Fellowes, the drama coincided with the 100th anniversary of the infamous ship's sinking, and featured a number of stars including Toby Jones, Jenna Coleman, and future Schitt's Creek favorite Noah Reid. For her part, Rundle played Roberta Maioni, a maid to the wealthy Lucy, Countess of Rothes, who survived the tragedy and went on to live a long life.
Although she only appeared in two episodes, Titanic kick-started the actress' career in a major way. That same year, she also appeared as Clara in Mike Newell's adaptation of Great Expectations, and in a two-part episode of the BBC's Merlin.
Three very different shows established Sophie Rundle as one of Britain's go-to small screen stars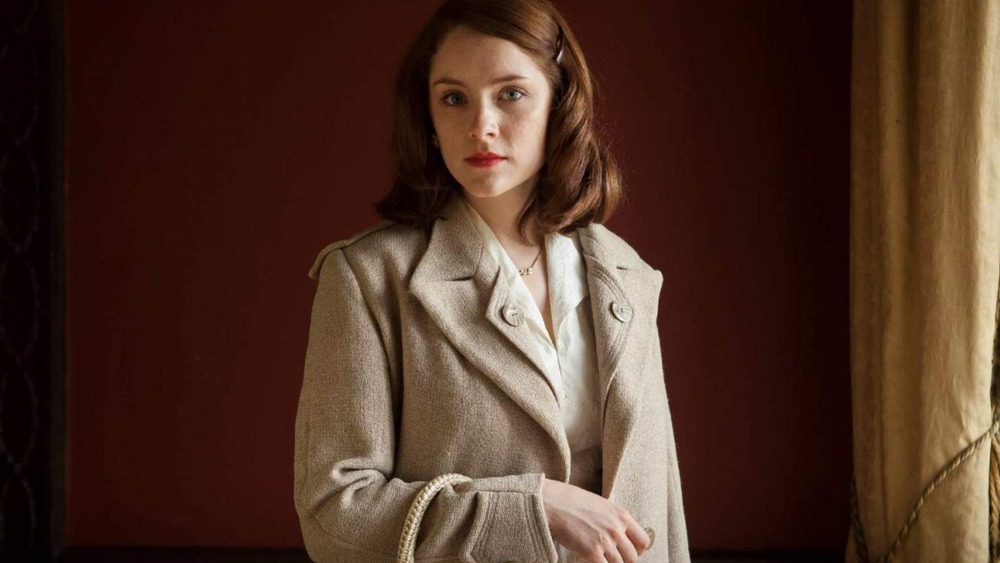 ITV
Near the end of 2012, Rundle took on the role of Lucy, the youngest member of a group of World War II codebreakers in The Bletchley Circle. The critically-acclaimed series, which aired on ITV and PBS, follows four women who reunite seven years after the war to track down a serial killer terrorizing London. The show marked Rundle's first time appearing as a lead character, but it certainly wasn't her last series regular role.
In September 2013, viewers got a taste of Rundle's full range and star power when Peaky Blinders premiered on BBC One. The moment she stepped into Ada's shoes it became clear the actress was one to watch. In a cast dominated by male characters and gang wars, Ada is consistently a highlight, whether she's defying her brothers by flirting with communism or embracing the family business in later seasons.
However, just one month after Peaky Blinders' premiere, Rundle also took on the lead role in ITV's two-part modern day police drama Talking to the Dead on Sky Living. The actress starred as Fiona Griffiths, a young detective who is tasked with solving the murder of a sex worker and her daughter. And although the series as a whole received mixed reviews, critics praised Rundle's performance.
In an October 2013 review for The Independent, Ellen E. Jones wrote, "You may recognise the actress as 25-year-old Sophie Rundle, who plays Ada Shelby in BBC1's Peaky Blinders. That's the more glamorous role, but it's her performance in this two-part crime drama that really reveals Rundle's charm."
Sophie Rundle takes a break from drama to appear in a pair of comedies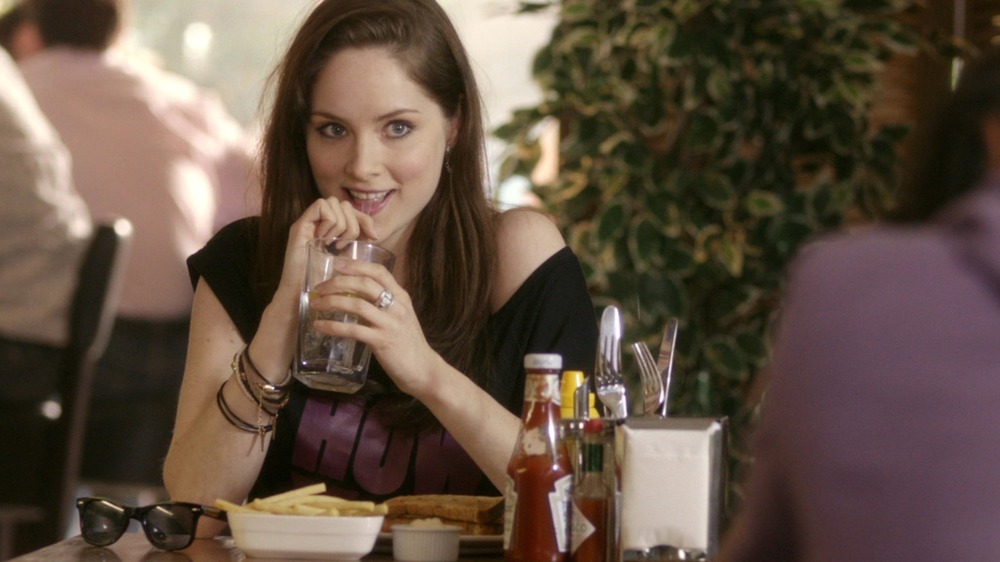 Showtime
While Rundle's early career is dominated by period dramas and crime shows, in between 2012 and 2015 she flexed her comedic chops in two comedies: Episodes and Not Safe for Work. Her first comedic role was certainly a memorable one.
In seasons 2 and 3 of Episodes, she appeared as Labia, Matt LeBlanc's unfortunately named stalker, who he first met as a Make-A-Wish child when she was eight. As an adult, Labia becomes obsessed with Matt, and often breaks into his home to do random things like bake cookies naked in hopes of impressing him. It's a complete departure from Rundle's previous work, and the role showed she's just as adept at being funny as she is at taking on serious characters.
After Episodes, she briefly returned to the world of crime dramas with a small role in season 1 of Sally Wainwright's Happy Valley, and gave a powerful performance as a mother suffering from postnatal psychosis in a season 3 episode of the long-running series Call the Midwife. Then, in 2014, she made a rare film appearance in the psychological drama The Face of an Angel, alongside Kate Beckinsale and Cara Delevingne.
By 2015, she was ready to take on another comedy, and this time she played the perpetually peppy Jenny on Channel 4's Not Safe for Work. The short-lived series focused on a civil servant who is forced to relocate from bustling London to the small town of Northampton, where she works alongside people who are used to a much slower pace at work, like Jenny, who has never ventured beyond her hometown.
Dickensian and An Inspector Calls mark Sophie Rundle's return to period dramas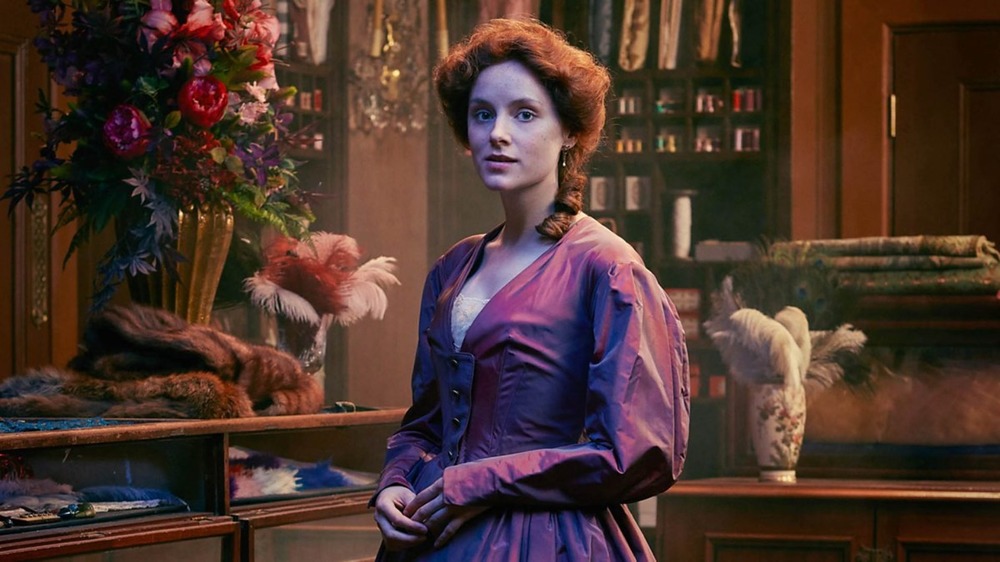 BBC
After wrapping up Not Safe for Work, Rundle squeezed in another film performance, this time in a television movie adaptation of J. B. Priestley's play An Inspector Calls. Set in 1912, the movie follows an inspector (David Thewlis) who interrupts a wealthy family's lavish dinner party to interrogate them about the suicide of a woman named Eve, played by Rundle. It received positive reviews with The Guardian raving the adaptation "translates into gripping 21st-century television."
By 2016, Rundle was starring in yet another period drama, albeit an unusual one. Premiering the day after Christmas on the BBC, Dickensian was a sort of soap opera set within the Charles Dickens' universe, with each episode bringing characters from across the author's novels together in a Victorian London neighborhood.
Rundle played Honoria Barbary, a character from Bleak House whose idyllic life becomes complicated by her family's misfortune. With her family's money gone, Honoria must make a favorable match if they have any hope of surviving — even though that means she has to put her love for the simple Captain aside.
A pair of high profile dramas put Sophie Rundle front and center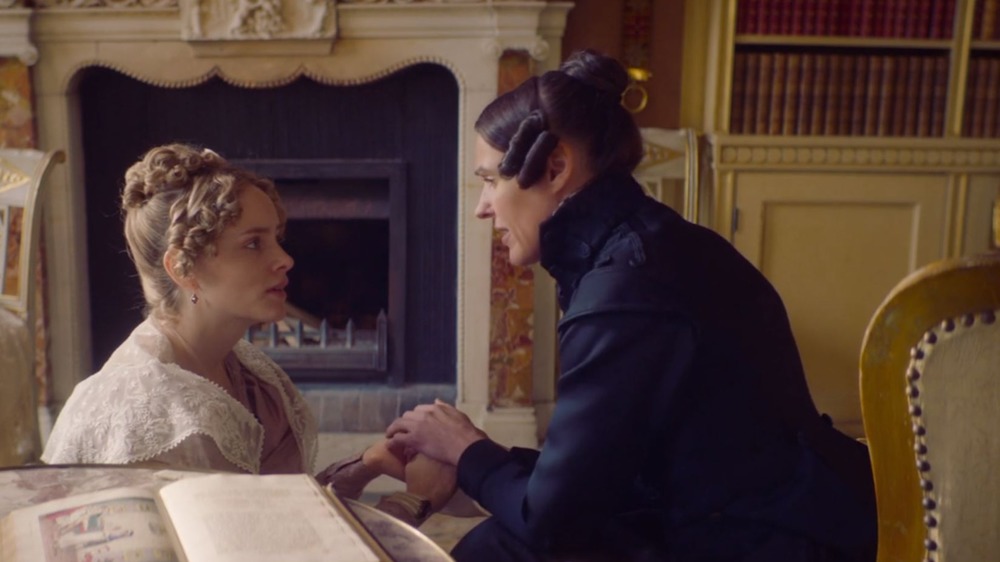 HBO/BBC
By 2016, Rundle was a certified leading lady in Britain. She followed up her performance in Dickensian with a role in the '80s set Brief Encounters and season 3 of Peaky Blinders, before taking on the role of Alice Sharrow in Jamestown, a period drama about a group of women sent over from England to become the brides of the American settlers. Somehow, even with her packed schedule, the actress managed to squeeze in three more major dramatic performances in 2018 and 2019.
First up was 2018's Emmy-nominated Bodyguard starring Richard Madden. The series follows Madden's David Budd who is trying to readjust to life after a stint in Afghanistan left him with PTSD. Rundle stars as Vicky Budd, his estranged wife, whose focus is on keeping their children safe and happy even as her husband becomes more and more embroiled in a dangerous conspiracy.
Next came 2019's Gentleman Jack, a 19th century set series based on the diaries of Anne Lister, who lived openly as a lesbian in Yorkshire. Suranne Jones stars as Anne, while Rundle plays Ann Walker, the demure heiress who steals her heart. Throughout the series, Ann struggles with her growing feelings for Lister, leading to a meaty and unforgettable performance from the actress.
Finally, the year also saw Rundle appear in a key supporting role in the moving TV movie Elizabeth Is Missing about a woman battling dementia while also trying to solve the disappearance of her best friend.
Despite the chaos of 2020, Sophie Rundle appears in three major projects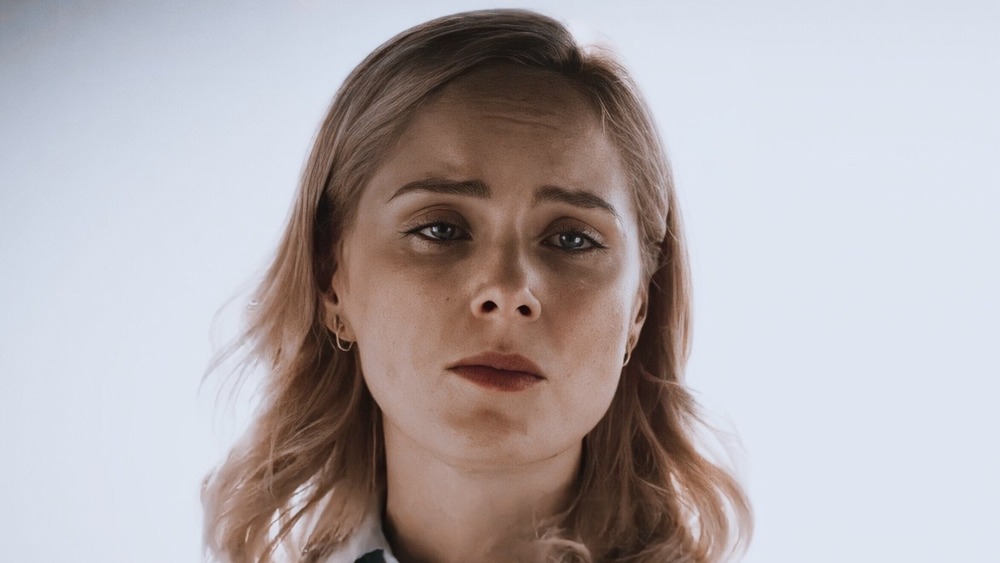 Netflix
After the dramatic one-two punch of Bodyguard and Gentleman Jack (as well as season 5 of Peaky Blinders), it would have been totally understandable had Rundle taken a break from acting in 2020. But instead, she doubled down by appearing in a buzzy miniseries and two films.
In May of 2020, she starred in one the BBC's biggest hits of the year, The Nest, a limited series about a happy couple struggling to conceive. When they meet an 18-year-old in need of cash, they ask her to be their surrogate, but there's more to the teen's story than the couple realizes. Rundle plays Emily, the woman who asks the teen to be her surrogate.
By this point in her career, Rundle is no stranger to standout roles, but in 2020, she got to tackle a new challenge: becoming a producer. Although it wasn't widely seen, she both starred in and produced the horror movie Rose — the movie was a passion project for both Rundle and her partner Matt Stokoe — about a woman suffering from a mystery illness. She then followed up Rose with a role in Netflix's The Midnight Sky starring George Clooney.
In the film, Rundle plays Jean, the mother of scientist Augustine Lofthouse's (Clooney) daughter, whose life he decides not to be a part of. The movie was Rundle's first major Hollywood role, but with her résumé becoming more and more impressive with each project she takes on, it's unlikely to be her last.