How Coming 2 America's Lisa Transformed Since The Original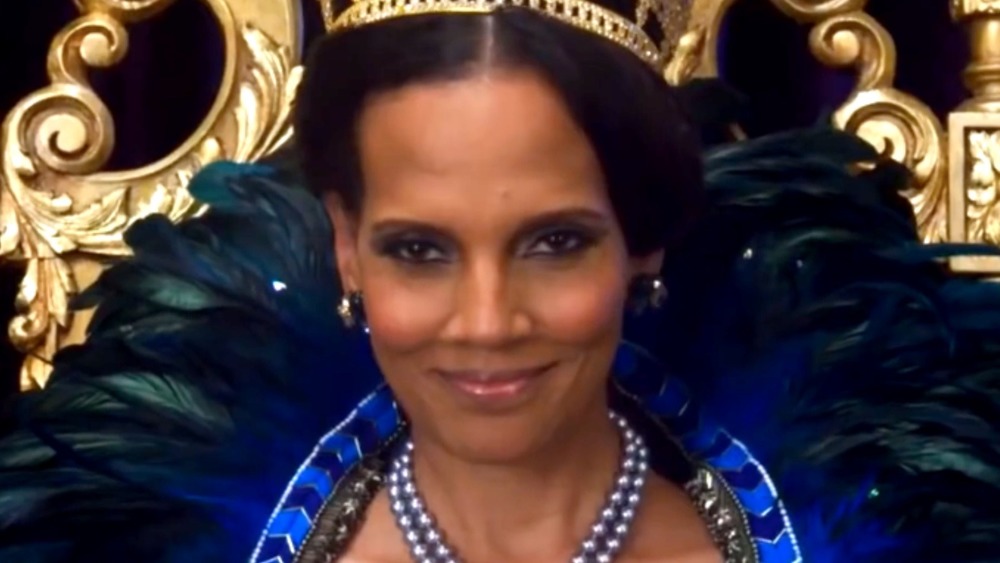 Amazon Studios
In 1988, Eddie Murphy starred in a romantic comedy called Coming to America, about a 21-year-old African prince who flees his home and an arranged marriage to NYC, to find a bride who loves him for who he is inside, not his status. Living in a small, dingy apartment in Queens, Prince Akeem Joffer of Zamunda encounters a young woman named Lisa McDowell, played by Shari Headley, who is beautiful, kind, and independent, all the characteristics he is looking for in a wife. In order to woo her, Akeem takes a job working at McDowell's, the fast-food restaurant owned by her father, Cleo McDowell (John Amos). He slowly wins over her affections.
Coming to America also stars Arsenio Hall, James Earl Jones, and Madge Sinclair, and was a huge box-office success. While it grew to cult status over the years, it wasn't until 2017 that a sequel was announced to be in development. The new movie, Coming 2 America, features Murphy and the rest of the main cast returning to their roles, along with a slew of well-known and rising actors like Leslie Jones and KiKi Layne in supporting roles. The film was released on Amazon Prime Video on March 4, 2021. 
Many fans are excited to return to the world of Akeem and Lisa, especially to find out just how much the couple has changed over the years. As a woman who grew up in Queens, Lisa's life thirty years later couldn't be any more different. But just how much has Lisa changed from the first film to Coming 2 America?
Lisa McDowell is the same strong woman in finer clothing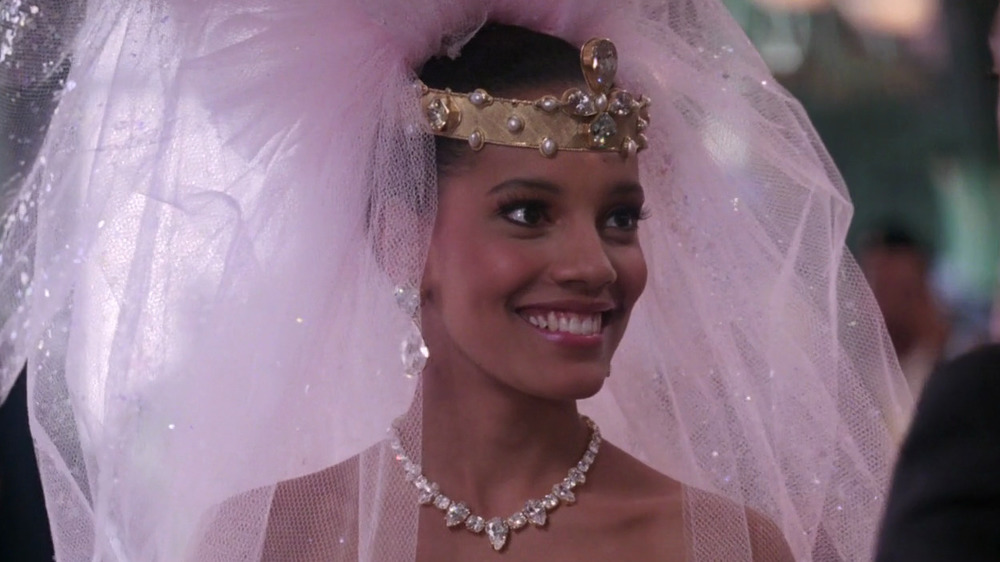 Paramount Pictures
Celebrating their 30th wedding anniversary, Akeem and Lisa are quite the happy couple in Coming 2 America. Everything seems perfect, until King Jaffe (Jones) tells Akeem of a son he didn't know about. Apparently, Akeem slept with a woman during his first visit to America before he met Lisa. It's not great news to receive from your husband of 30 years. On top of that, Akeem must go find this young man and bring him to Zamunda, as the kingdom has a backwards law that says Lisa and Akeem's daughter Meeka (Layne) cannot be his successor because she is a woman.
This version of Lisa may be older and accustomed to wearing very fine dresses and crowns, but aside from that, she is the same strong woman fans fell in love with in Coming to America. Imagine being married for 30 years and having to welcome an ex-fling and a child of his you didn't know about into your home. Not a pleasant experience, but Lisa seems unthreatened by them. Her main concern is the state of her family, and Lisa's clearly a great mother. When Akeem talks to Lisa about his illegitimate son becoming the crown prince, she openly debates him, asking if he considered whether or not Meeka wants to be Queen (she does). Of course, Akeem acts like his oblivious self, and Lisa is not afraid to shut him out of his own room in anger. She's the perfect match for Akeem, and the two still have the same chemistry that made Coming to America work so well.
Thanks to Headley's return, Lisa McDowell is still the best queen Zamunda — and Akeem — could ask for.