Here's How You Can Watch The Original Coming To America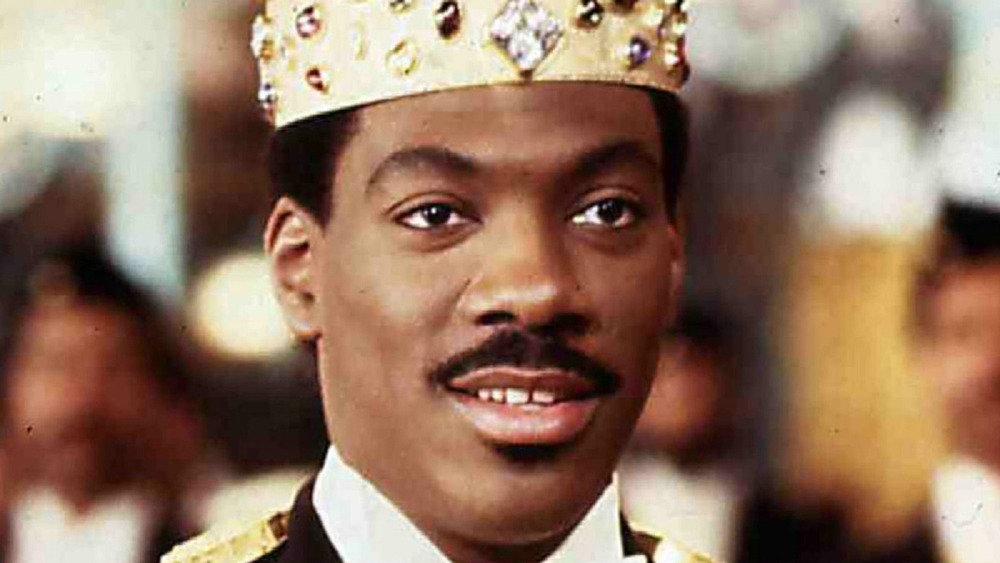 Paramount Pictures
We may receive a commission on purchases made from links.
Coming to America remains a cult classic film that propelled Eddie Murphy to new heights. In the movie, Murphy takes on the role of Prince Akeem, the heir to the throne of the fictional African country Zamunda. When he's given an arranged marriage, Akeem panics since he would much rather be with someone who loves him for him and not his status. Terrified of having a loveless marriage, Akeem and his best friend Semmi (Arsenio Hall) flee Zamunda and travel to New York City to find Akeem his perfect match.
The movie is an exceptional comedy and is notable for having a star-studded, all-Black cast. The film went on to become a massive success with critics and fans alike, who praised Murphy's performance and the film's clever writing. A sequel to the film, titled Coming 2 America, is set to release on March 5 and will have Murphy and Hall reprising their iconic roles. For fans who want to revisit this classic, or viewers who want to catch up before the sequel makes it debut, here's where you can stream the film.
Prepare to dish out some cash to watch Coming to America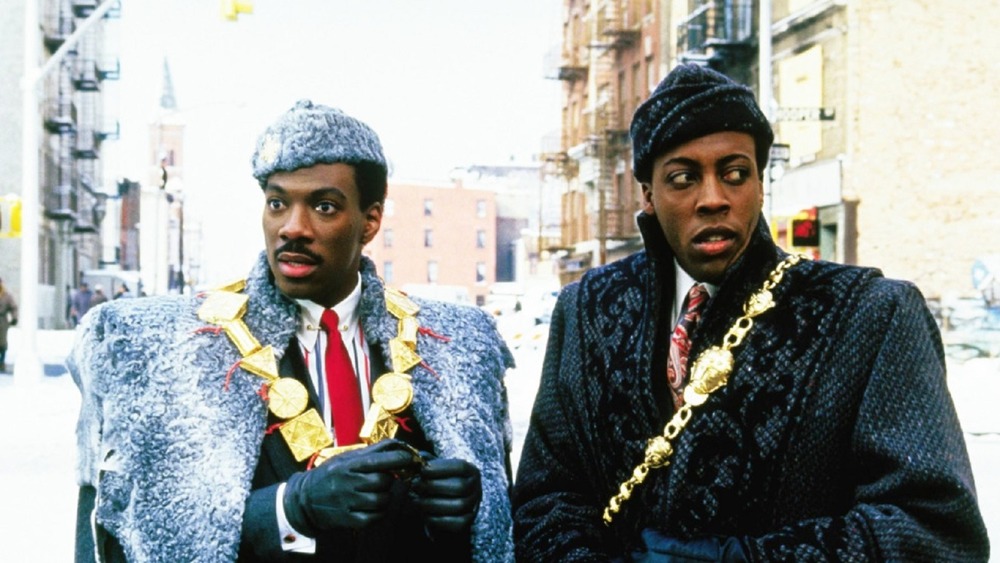 Paramount Pictures
As notable as the movie is, Coming to America is sadly not widely available. Anyone who wants to enjoy this classic film should have their wallets and a subscription service at the ready. The most convenient way to watch Coming to America is to have an Amazon Prime subscription. Thankfully, unlike some other titles on the platform, Coming to America can be viewed for free with a Prime subscription. However, viewers who aren't keen on paying for a subscription are in luck. The film only costs $3.99 to rent and $7.99 to own on Amazon Prime.
It should be noted that the sequel to Coming to America will also be exclusively coming to Amazon Prime Video. This means that viewers who already have an Amazon Prime subscription will be able to watch this upcoming title at no additional cost. So viewers who are on the fence about getting a subscription might want to think about it more since both the original film and its sequel will be available for free. With a two for the price of one bargain, it just might be worth dishing a few bucks for an Amazon Prime subscription.