Christoph Waltz Reveals The Best Way To Watch Alita: Battle Angel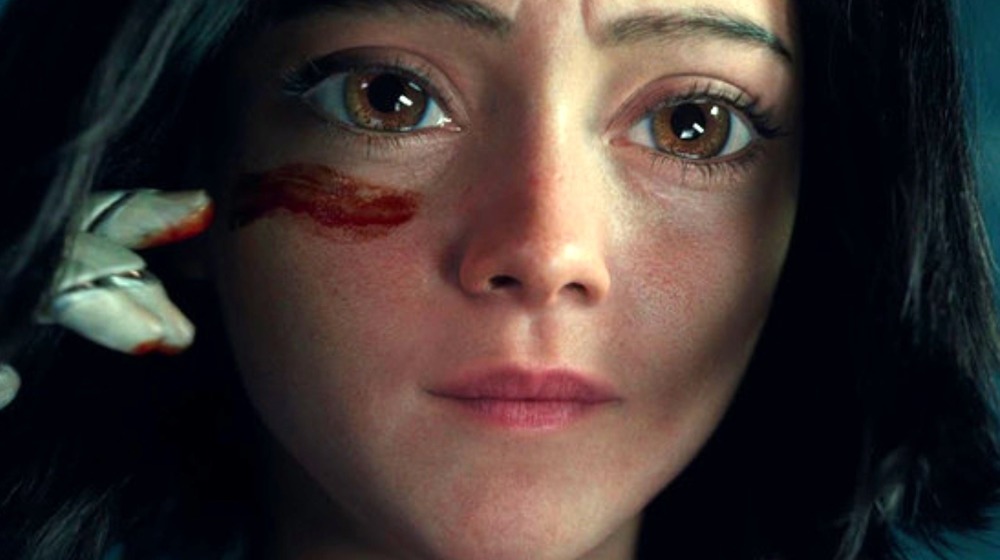 20th Century Studios
When the cyberpunk thriller Alita: Battle Angel finally hit theaters in 2019, it was a moment of vindication for fans who had waited decades for a proper adaptation. The possibility of a big-budget version of Alita had been teased ever since James Cameron, who would ultimately serve as a producer on Alita: Battle Angel, first announced interest in the project in 2000.
While fans were pleased with the 2019 film — and members of the Alita Army even pushed for an Alita: Battle Angel theatrical sequel — not everyone was impressed. Critics were divided, with some expressing disappointment in the overly complicated plot that made it hard to follow Alita's story. However, aspects of the film that received consistent praise were the high-quality visuals and special effects. Motion capture helped actress Rosa Salazar bring Alita and her abnormally huge anime eyes to life, while the entire movie was shot in 3D to give texture to the dystopian future the film explores.
For anyone who is still on the fence about Alita: Battle Angel, that may be because they haven't experienced the film in its optimal viewing conditions. Christoph Waltz, who played cyborg scientist Dr. Dyson Ido, revealed what he thought was the best way to watch Alita: Battle Angel in an interview.
Christoph Waltz says that fans should watch Alita: Battle Angel in 3D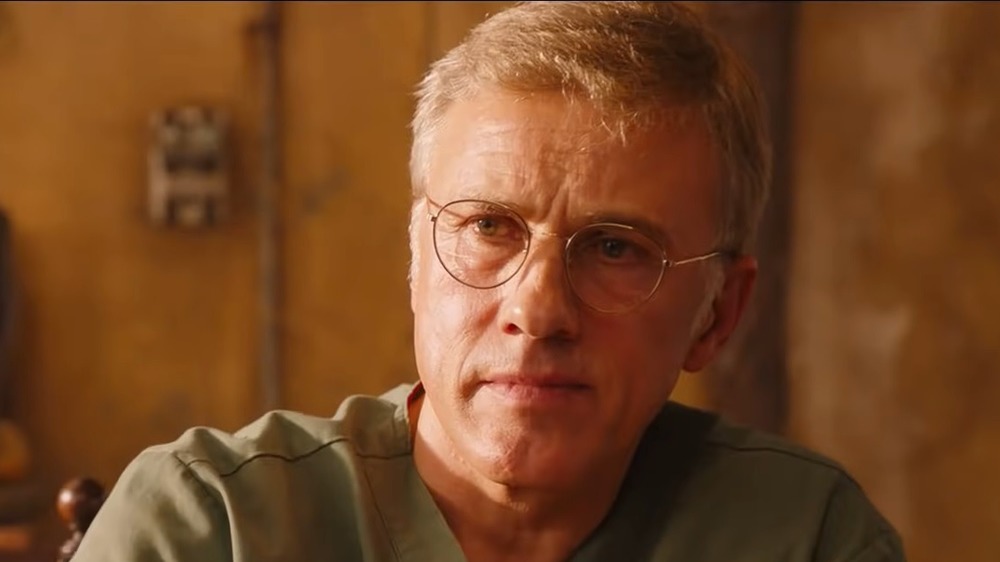 20th Century Studios
The push to present movies in more than two dimensions has been controversial since the first 3D movie arrived in theatres. As the technology and presentation of 3D films improved alongside digital special effects, the public has slowly become more accepting of the technology, especially in sci-fi visual extravaganzas such as Alita: Battle Angel.
Beyond that, Christoph Waltz thinks seeing Alita: Battle Angel in 3D is vital to experiencing the film as intended. In an interview with Collider, Waltz said, "Depth of vision is actually a dramatic device. In an image, it looks cool, but if you discover that you can look all the way down and still see something that is interesting and possibly relevant to the story, then it's employed as drama. And that's how it should be."
Considering that Alita: Battle Angel was filmed directly on cameras designed for 3D, as opposed to being adapted for 3D after being shot on standard cameras, per Rolling Stone, Waltz is probably on to something. If you have a way to see this particular movie in 3D, then that's definitely the best way to watch it.