The Underrated Family Drama You Can Stream On Amazon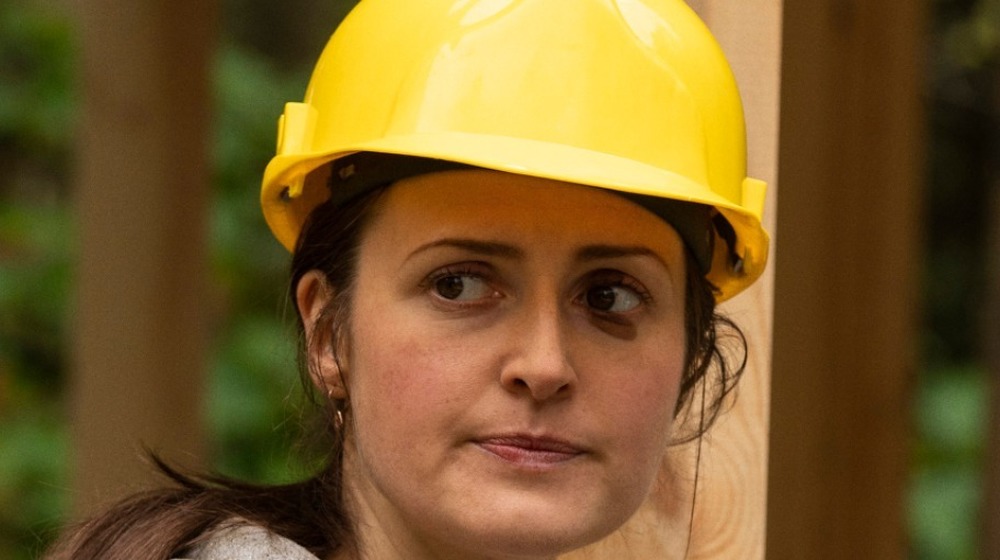 Pat Redmond/Amazon Studios
If you're in the mood for an indie family drama that will make you cry and life your spirit up, Amazon Prime Video has a new one you probably haven't seen but definitely should. The film is an Irish import called Herself, and it's one of the best movies of the year so far. The film stars Clare Dunne as Sandra Kelly, a working-class, single mother who's struggling to support herself and her two daughters in Dublin. She has an abusive ex-husband named Gary (Ian Lloyd Anderson), and is getting almost no help from anyone. She wants to move into an affordable flat closer to her girls' school, but that proves to be impossible, so she decides to build her own house. Along the way, she finds a community of people willing to help, and a resilience and independence she didn't know she had. Obstacles in her way, though, include a spiteful custody claim from Gary and challenges or indifference from Dublin bureaucracy.
Dunne herself wrote the script with Malcolm Campbell, in addition to starring in the lead role. The supporting cast includes legendary British stage actress Harriet Walter as Peggy, a woman with a degenerative condition for whom Sandra works as a housecleaner — and who gives Sandra the cash and land to build the house — and Conleth Hill as Aido, a local contractor who helps her build it (after spending so many years with him as Varys on Game of Thrones, it really is weird to see him with hair). It's directed by Mamma Mia! and The Iron Lady's Phyllida Lloyd.
Herself is a tearjerker that earns it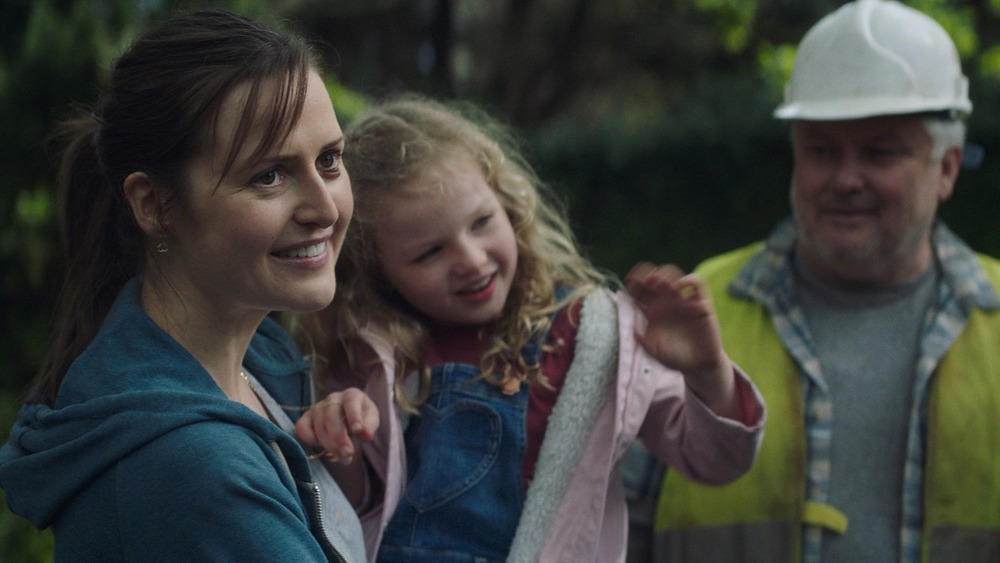 Pat Redmond/Amazon Studios
The film premiered at the 2020 Sundance Film Festival, and got a limited theatrical release in December before coming to Amazon Prime Video in January. It's gotten a lot of praise from critics, with a 93% Fresh score on Rotten Tomatoes. "In an era when neighbors often turn on neighbors, the film's optimistic 'It takes a village' perspective risks hokeyness," writes The A.V. Club's Anya Stanley. "But thanks to Dunne's quietly powerful performance as a single mother barely treading water, the end result is an effective, affecting look at community triumphing over fear."
It's a familiar sort of story that does all the structural things you'd expect, but Dunne's performance is tremendous. Sandra is a woman — like so many other quietly heroic single mothers — who does whatever she can for her children, who listens, protects, and puts the kids' needs in front of her own. It's an intimate and realistic film that will restore your faith in humanity, at least for today.