The Fan-Favorite Mortal Kombat Character We Could See In Subsequent Films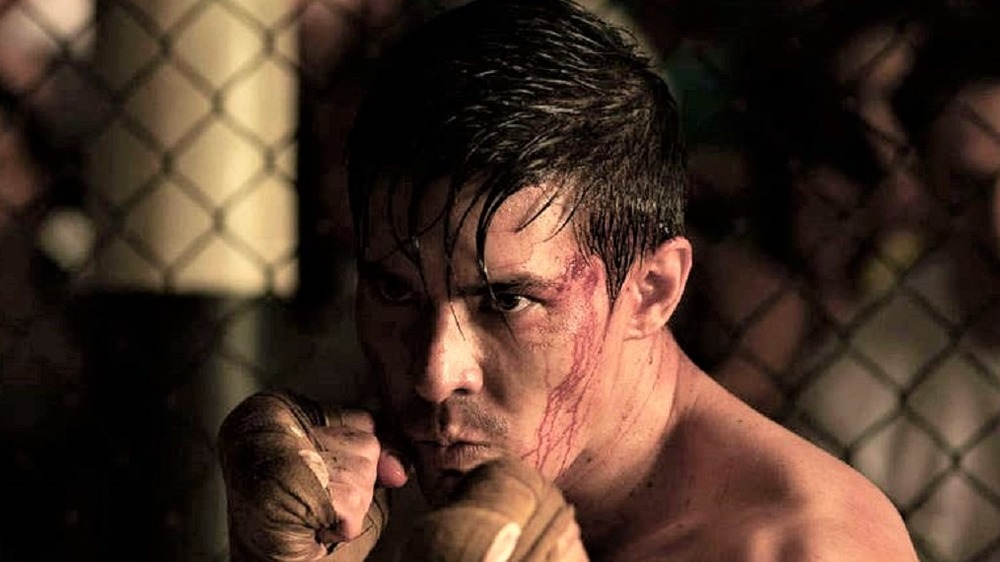 Warner Bros Pictures
The Mortal Kombat video games may be notorious for their bloody fatalities, but one could easily make the argument that it's actually the franchise's roster of unique characters that keeps fans hooked. From undead warrior queens to monstrous reptilian humanoids, the franchise always delivers on giving gamers somebody cool to play as.
Based on the trailer for the upcoming live-action Mortal Kombat movie, it looks like the filmmakers understand what, or more importantly who, fans want to see. We've already gotten glimpses of bitter rivals Sub-Zero (Joe Taslim) and Scorpion (Hiroyuki Sanada), as well as special forces comrades Sonya Blade (Jessica McNamee) and Jax Briggs (Mehcad Brooks). But long-time fans of the games may have noticed that the tournament invitation for one popular combatant seems to have gotten lost in the mail.
Johnny Cage was introduced in the very first Mortal Kombat game way back in 1992 as one of the seven original playable characters. The martial artist and movie star entered the deadly fighting tournament in a narcissistic attempt to prove that he does his own stunts. Known for his cocky attitude and propensity for punching his opponents in the groin, he provided a bit of comedic relief compared to some of the other more serious fighters and went on to become a fan favorite.
So, it might seem strange that we've seen neither hide nor hair of Cage in any promotional material for the upcoming movie. Thanks to a tease by one of the film's producers, though, we now have a better idea of how he might fit into the burgeoning film franchise.
Don't give up on seeing a live action Johnny Cage just yet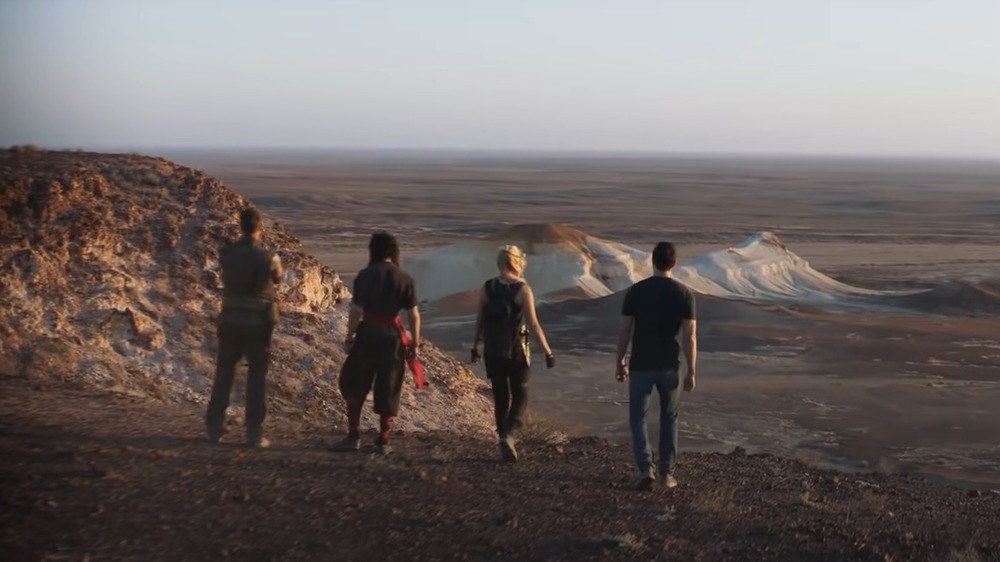 Warner Bros Pictures
On March 3, SyFy Wire published a report from their visit to the set of Mortal Kombat. In addition to getting details of the film's fight scenes and fatalities, they also saw evidence that characters who haven't appeared in promotional material may still have roles in the movie. For instance, a pair of bladed fans in the prop department suggests that Edenian princess Kitana will appear in some form.
One thing SyFy Wire didn't report seeing, however, is any sign of Johnny Cage. Producer Todd Garner was asked point-blank about Cage's absence, and gave this intriguing double negative in response: "I definitely will not say that there is no Johnny Cage in this movie when pressed on the subject."
That is certainly a promising answer. However, it's coy enough that it could mean that fans are in for a quick cameo or flash of one of Cage's movie posters. It's what Garner said next that should have Cage fans upercutting for joy. The producer added, "And I promise you that Johnny Cage lives in the Mortal Kombat universe."
It looks like even if Cage doesn't make a proper live-action debut in this first installment of the Mortal Kombat reboot film series, he very well may show up in subsequent films. That's one more reason to root for a sequel.