New Mortal Kombat Movie Images Will Blow Your Mind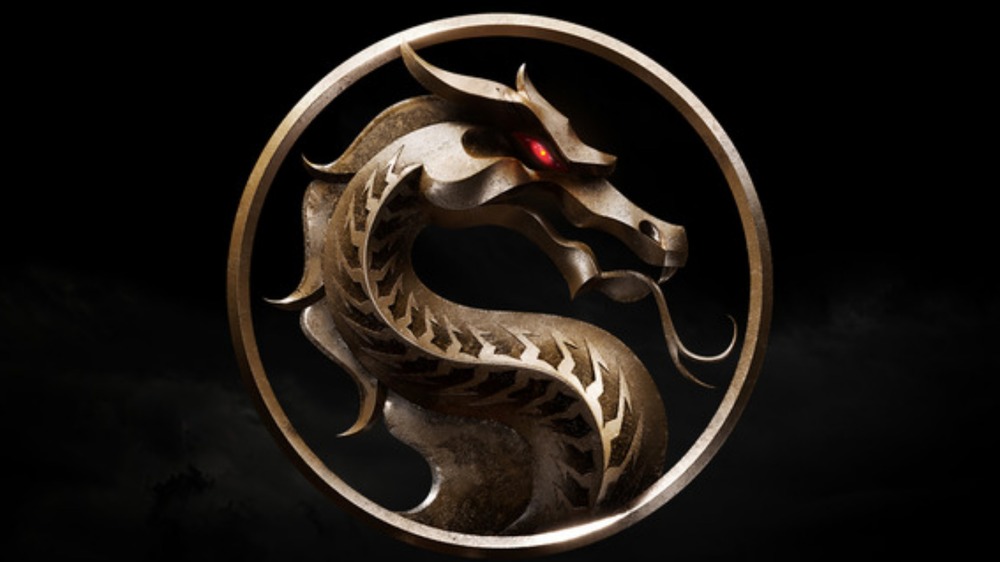 New Line Cinema/Warner Bros. Pictures
The Mortal Kombat series has a bit of a mixed legacy when it comes to live-action adaptations. The 1995 film of the same name was a modest box office success and remains one of the highest-grossing video game movies of all time. Unfortunately, the same can't be said for its sequel, Mortal Kombat: Annihilation, which holds a paltry 2 percent rating on Rotten Tomatoes as well as the distinct honor of having one of the worst lines of dialogue in any movie ever made.
While there are many factors you could point to in regards to the diminishing returns of previous Mortal Kombat adaptations, there's no doubt the fact they were rated PG-13 played a role. Mortal Kombat became famous (or infamous, depending on how you look at it) for its bloody fatalities. Prior films have toned down the violence, but that doesn't seem like it'll be the case for the newest movie iteration of the video game series, set to be released in April of 2021, which will correct the mistakes of previous outings by opting for an R rating.
In a recent interview with Entertainment Weekly, MK director Simon McQuoid promised a level of action fans of the series have been waiting to see in a live-action movie. "There are some really badass fatalities that I can't wait to see on the big screen," he teased. "They're brutal, man. They, they don't hold back." That sentence alone is enough to make the hype very real for fans, and to entice future audiences even more, the EW story includes an assortment of images from the forthcoming film that promise one epic adventure. 
New Mortal Kombat images show who we can expect to pop up in the action flick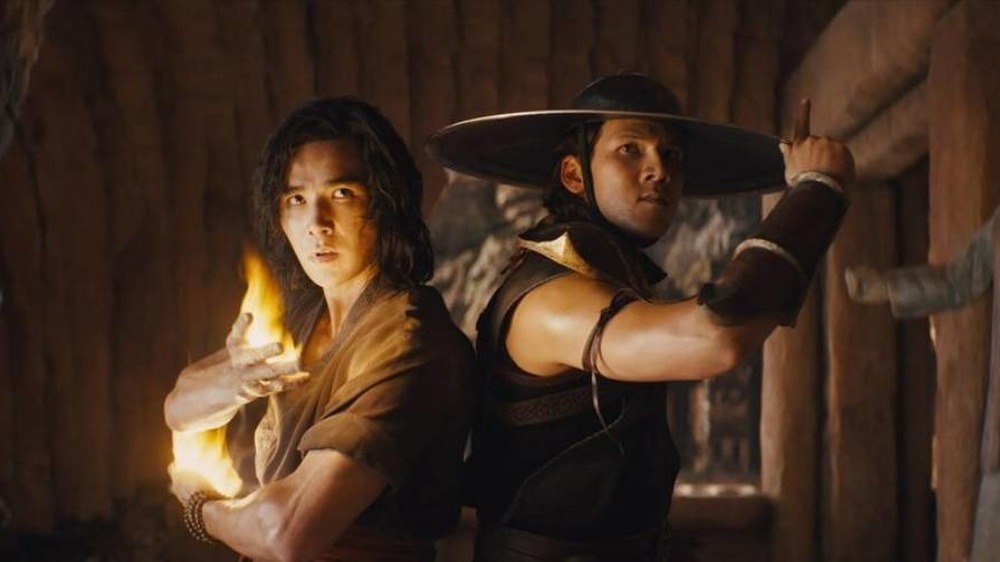 New Line Cinema/Warner Bros. Pictures
If there's a theme to be drawn from the collection of movie stills released by EW, it's that there's going to be ample action in this reboot. McQuoid also offered a glimpse of what fans can expect in terms of story, revealing that things will kick off with a ten-minute prelude set in feudal Japan. This scene will give the audience precisely what they expect from a Mortal Kombat fight with Hanzo, a.k.a. Scorpion (Hiroyuki Sanada), and Bi-Han (Joe Taslim) engaging in fisticuffs, and it looks as though the kunai blade will play a prominent role in this sequence.
At that point, there will be a jump in time as we arrive to the present day, where we're introduced to a new character, Cole Young (Lewis Tan). In the EW piece, Tan describes him as "a washed-up MMA fighter who used to be a champion, who used to believe in himself, who used to have a lot of hope in his career. And it's all gone down the drain." EW offers our first look at what Tan will look like in the upcoming film. 
The rest of the images give us our first look at noteworthy characters from throughout the Mortal Kombat mythos, including the likes of Sub-Zero and Major Jackson Briggs. McQuoid wanted to honor what's come before, explaining, "I wanted to make sure that everyone respected the material, the lore of Mortal Kombat, the fans and the love they have for this. Everyone was clear on it." From these pictures, it's evident the movie knows what the fans want and is more than happy to give it to them.
Video game movies have come a long way since the '90s. Could this be the start of a bold new future for the genre, with adaptations that aren't afraid to dive into what makes these games so special? We'll just have to wait and see when Mortal Kombat is released in theaters and HBO Max simultaneously on April 16, 2021.