The Forgotten Sci-Fi Thriller Series You Need To Watch On Netflix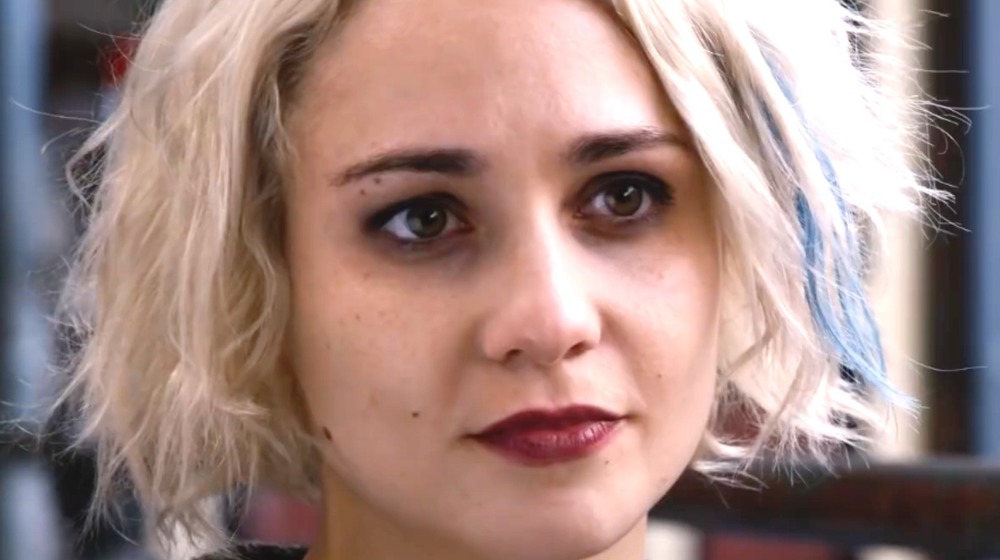 Netflix
There's never a shortage of science fiction shows on television. However, it feels like the genre is especially having a moment right now, with Marvel's WandaVision proving a massive success for Disney+, the CW already ordering a second season of its new Superman show Superman & Lois, fans clamoring for the next season of Netflix's Stranger Things, and a slate of new sci-fi ventures recently debuted or upcoming.
Amid such an abundance of present-day riches, it's easy to forget about the sci-fi shows of yesteryear, but if quarantine life has given us anything, it's time to binge older titles we might have missed. One particular sci-fi show worth rewinding time for is the underappreciated Netflix gem Sense8.
Sense8 told the story of eight strangers from around the world who suddenly became mentally linked. Their connection begins with a shared violent vision, and afterward, they can share each other's thoughts and actions — essentially, they can take on one another's life and self. Soon, they find themselves fighting against an organization that's hunting them down to destroy them, while pursuing answers for themselves about what happened and why. The plot had similarities to a predecessor of nearly a decade earlier, the 2006 NBC show Heroes, but was tinged in a grittier, more artful tone and style.
Sense8 debuted in June 2015 with a 12-episode season. It was renewed just two months later, but its second season was drawn out over the course of three years. The first episode came in December 2016 — a two-hour holiday special titled "Happy F****** New Year." The next ten episodes were released in May 2017, but then the show fell victim to Netflix's longtime and seemingly never-ending habit of frustratingly premature, nonsensical, arbitrary show cancellation. At least with Sense8, the streamer gave a proper ending, releasing a two-hour series final — the second season's 12th episode — in June 2018.
Sense8 ended with just two seasons, despite becoming a critical darling.
Sense8 earned critical acclaim and a cult fan base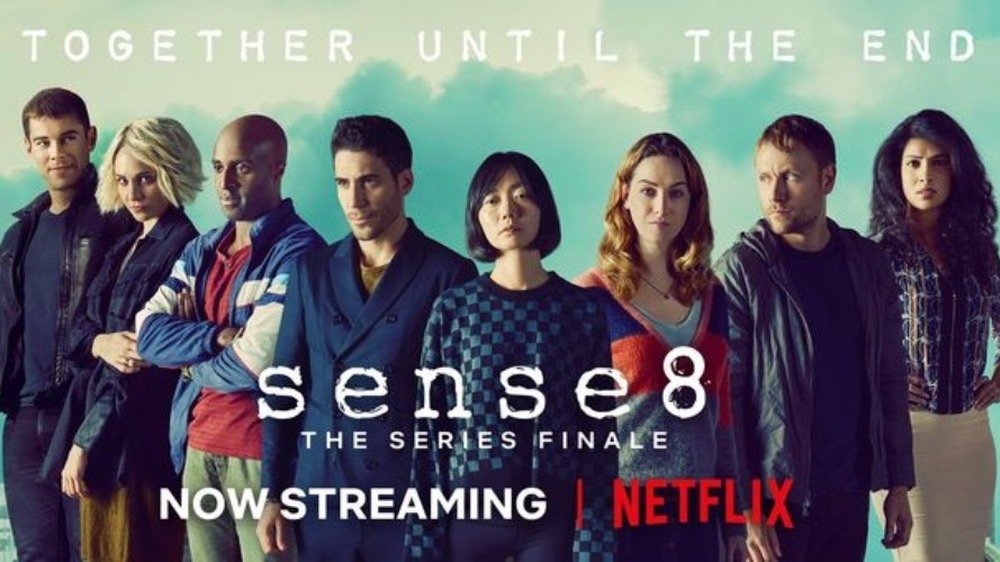 Netflix
In its short run, Sense8 received two Emmy nominations — for cinematography and title theme music — and was nominated for a slate of other awards, including a 2019 PGA award and a British Film Designers Guild Award, which it won. It currently has a Rotten Tomatoes average tomatometer score of 86 percent and an audience score of 90 percent. On IMDb, the series has an 8.3 out of 10 rating.
Sense8 never garnered mainstream recognition, but it has a rabid, wide-spread fan base, as evident by its IMDb and other ratings. Despite flying under the radar at the time of its heyday, the film still makes "Best of" lists everywhere, and its place in sci-fi television history cannot be denied. The show is a slow burn (at least at first), but it boasts gorgeous cinematography, a talented cast, a definitively intriguing plot, and one more thing that makes it special...
A key legacy of Sense8 is its representation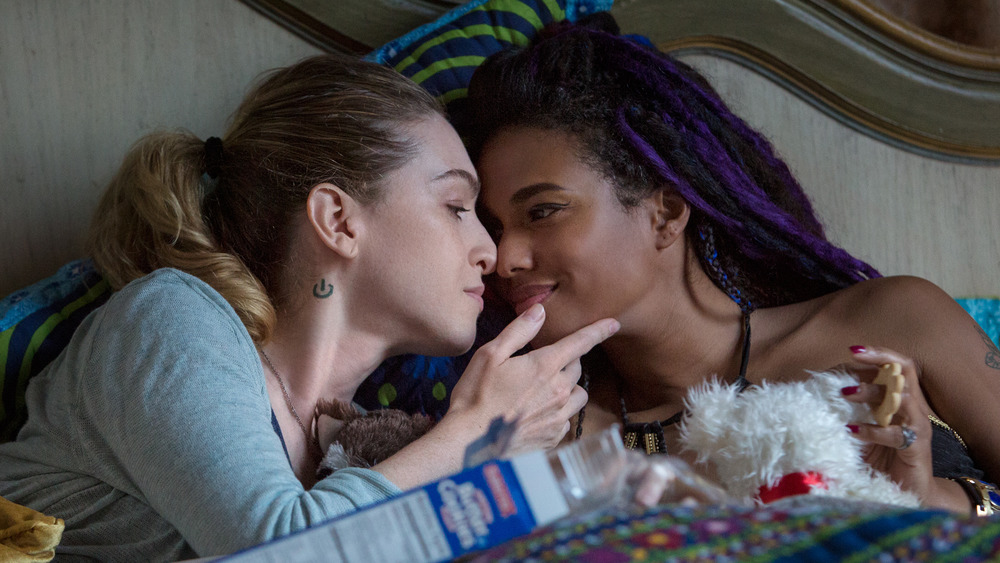 Murray Close/Netflix
Most fans of Sense8 are as devoted as they are because the show gave something rare: LGBTQ+ representation. The show's creators, producer/director siblings Lana and Lilly Wachowski (The Matrix), are both transgender, and one of the eight main characters was queer and played by transgender actress Jamie Clayton. Clayton played Nomi Marks, a transgender lesbian who works as a political blogger and activist in San Francisco. Nomi's girlfriend Amanita joins Nomi on the run from the pursuers and the search for answers. Along with Amanita and Nomi, there's at least one other queer character, Lito, a closeted movie star living in Mexico with his boyfriend.
While the show's representation is not without critics — for example, a writer at Break Thru Radio tore into Lito's character arc as negative representation — much has been said about Sense8 being groundbreaking for queer people. In 2017, The Daily Beast called it "the best LGBT TV show," for Lito's coming out arc, scenes of unbridled queer joy, emotional scenes between the different queer characters, and the supportive dynamics between all the cast members. SyFy writer Riley Silverman wrote about the importance of Nomi being not only transgender but also a lesbian — a rare find on television — and about how Nomi's character and place in the show was far more than her gender or sexual identity.
The show's LGBTQ+ representation earned it three nominations from GALECA: The Society of LGBTQ Entertainment Critics and three GLAAD Media Awards nomination. It won the GLAAD Media Award for Outstanding Drama Series in 2016.
More than its queer representation, Sense8 also is renowned for its reputation of different races and ethnicities, with casting true to form instead of whitewashed. For example, among the leads were South Korean actress Bae Doona, playing South Korean business executive Sun, and Spanish actor Miguel Ángel Silvestre playing Lito. And though again, the show was not without critics regarding racial representation, Per Hypable, many fans were vocal about its efforts to be authentic.
Catch the noteworthy and iconic, yet underrated forgotten sci-fi thriller Sense8 on Netflix now.