Why Roy Pulver From Boss Level Looks So Familiar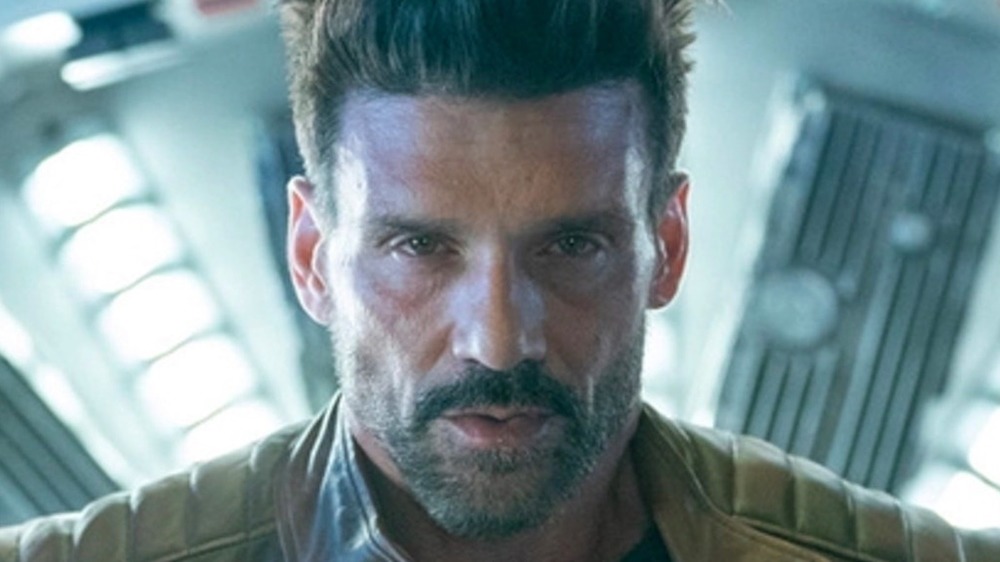 Hulu
Boss Level has had an interesting journey to the screen. It was originally titled Continue by director and writer Joe Carnahan back in 2012 but didn't enter production until 2018. The story follows ex-special forces soldier Roy Pulver, who winds up becoming trapped in a time loop as a mysterious group of mercenaries hunts him down. Multiple deaths, reliving the same day over and over — you know the drill.
Frank Grillo leads an impressive cast with the likes of Star Trek Discovery's Michelle Yeoh, Naomi Watts, Mel Gibson, Ken Jeong, and Annabel Wallis all appearing alongside him. But Grillo plays the lead, Roy Pulver, as he goes up against the sinister program that forces him to restart his day every time he dies. It's a trope we've seen plenty of times before thanks to Groundhog Day, Palm Springs, and Happy Death Day. But Boss Level lends itself to Grillo's fondness for action movies — adding a fast-paced spin on the time loop sub-genre.
With Boss Level's recent arrival on Hulu, you might be wondering where you've seen Frank Grillo before. He's been working in film and TV since 1992, so there's plenty of things you may recognize him from.
Frank Grillo's career started with a musical and a soap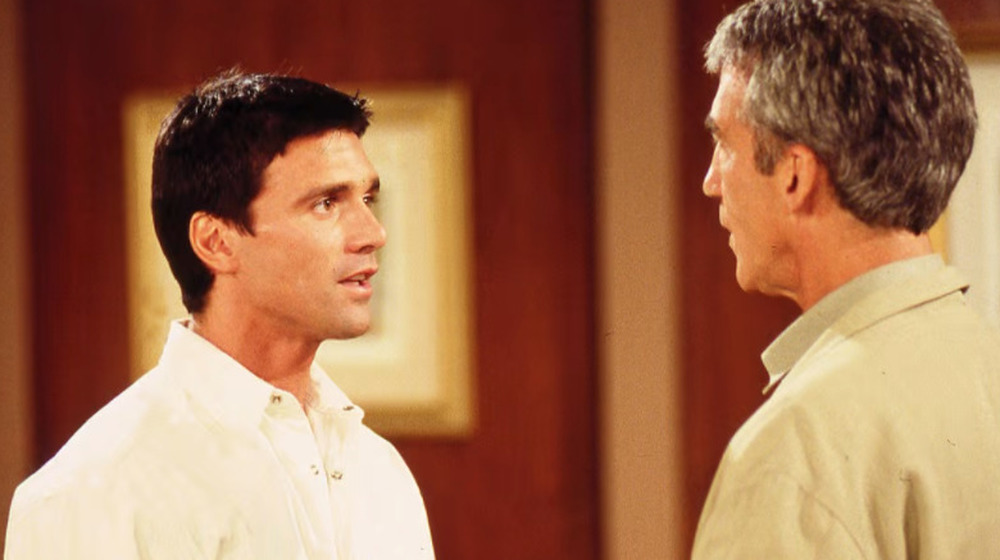 CBS
Before he became an action star, Frank Grillo started his career back in 1992 with a small role in Arne Glimcher's musical, The Mambo Kings, opposite Antonio Banderas and Armand Assante. It followed two Cuban brothers on a journey to revive their musical careers in New York, with Grillo briefly appearing as Machito.
But his career really got started when he landed a role in the classic soap opera, Guiding Light, as Hart Jessup in 1996. He was the fifth actor to take on the role, appearing in 74 episodes as the returning son of Roger Thorpe. Grillo's character went through some interesting relationships, even briefly marrying his father's ex-wife Dinah. After a tragic miscarriage and an affair, Hart wound up leaving Dinah for a newcomer to the town, Cassie Layne. Although Dinah couldn't let it lie and tried to shoot Hart's new lover, with the lovesick Jessup leaping in front of the bullet to save her. And after complications in surgery, he eventually died. That's one hell of a character arc.
So many TV police officers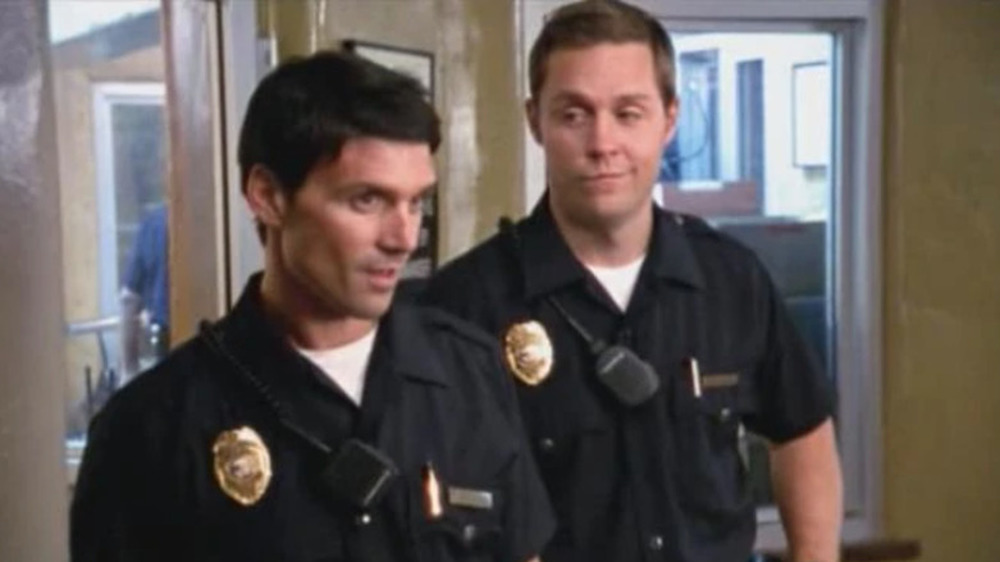 FX
As Frank Grillo started to gain more popularity on TV, he wound up playing a number of detectives and police officers in a variety of crime dramas. He first appeared as Detective Terence Gillette in the 2002 TV movie Hunter: Return to Justice opposite Fred Dyer's Sergeant Rick Hunter in the feature-length follow-up from the Hunter TV series. A year later, Grillo reprised the role in another Hunter TV movie, Back in the Force.
But he still had plenty of time to dish out justice as Detective J.C Hunter in Lifetime's For the People. His character worked with a liberal Los Angeles assistant district attorney and her conservative boss — that definitely led to an awkward workplace at times. The series didn't stay on the air too long, ending after 20 episodes. But Grillo moved up to The Shield, starring in four episodes over the course of a year as Officer Paul Jackson. It wasn't a huge role, as he mainly appeared in scenes at the precinct discussing ongoing cases.
It led to him joining other shows, like the first season of Prison Break as solicitor Nick Savrinn, who was trying to prove Lincoln Burrows didn't kill Terence Steadman. Unfortunately for Nick, this put a target on his back and he was murdered by John Abruzzi's henchmen.
Action Grillo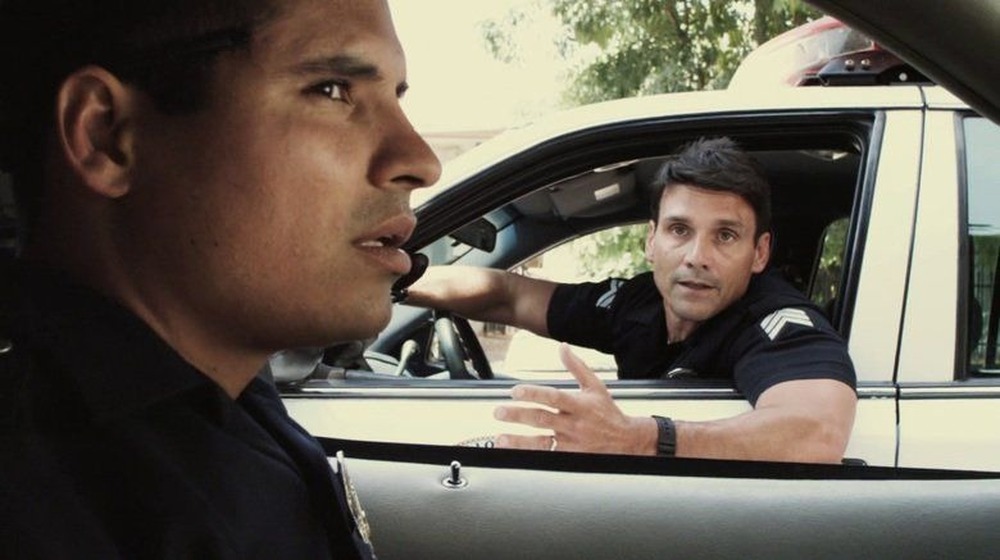 Open Road Films
Fast-forward to 2011 and director Joe Carnahan's The Grey saw Liam Neeson try to teach a group of oil workers how to survive in the Alaskan wilderness following a plane crash. It's here that Frank Grillo was allowed to shine as one of the survivors, Diaz. His frenzied and desperate performance against the bloodthirsty wolves showed he had an interesting range — likely why he and director Joe Carnahan partnered up for Boss Level.
After garnering plenty of attention in Warrior as Joel Edgerton's trainer Frank Campana, he later starred in David Ayer's police thriller End of Watch. Grillo played Jake Gyllenhaal and Michael Peña's sergeant at the precinct, berating them in a memorable scene for not writing enough tickets and backing them up when they're not sure how to handle certain situations. He'd quickly built up a reputation for effectively playing characters with a tough exterior, but with a little more substance bubbling underneath the surface.
Crossbones and the Marvel Cinematic Universe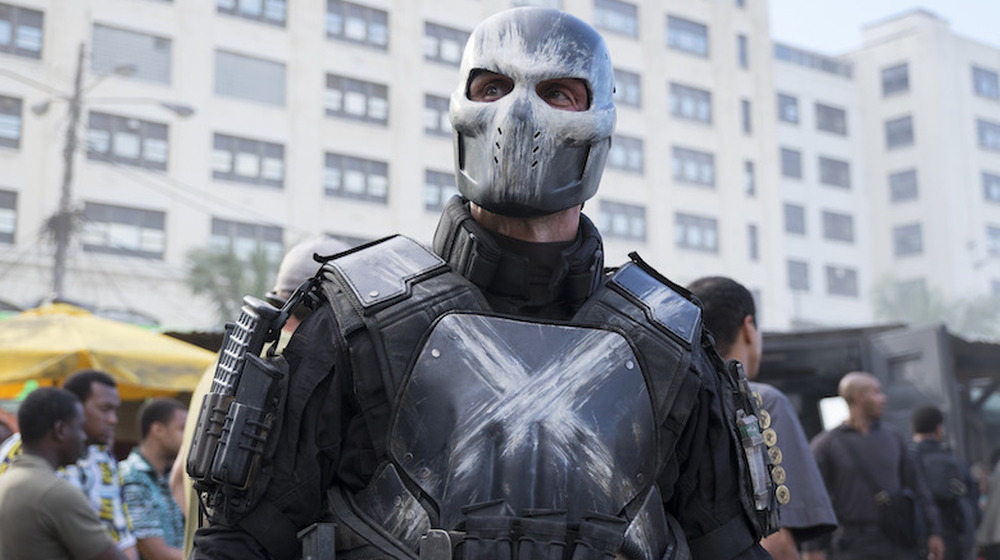 Marvel Studios
It was the tough guy roles that caught the eye of Marvel Studios and the Russo brothers when they were developing Captain America: The Winter Soldier in 2014. The film saw Frank Grillo play Brock Rumlow, a member of S.H.I.E.L.D.'s black-ops strike team. Unbeknownst to Steve Rogers and Nick Fury, Rumlow was actually a member of the villainous Nazi organization, Hydra. By the end of the film, he'd fought Sam Wilson, taken a face full of rubble, and was set up to become the Marvel villain Crossbones in Captain America: Civil War.
Grillo later reprised the role in the opening battle of Civil War, donning a tactical version of Crossbones' outfit and facing off against Chris Evans' Captain America and Elizabeth Olsen's Scarlet Witch. Crossbones briefly returned in Avengers: Endgame, revealing the Hydra agent was present during the aftermath of 2012's The Avengers at Stark Tower so S.H.I.E.L.D. could take ownership of Loki's scepter.
The Purge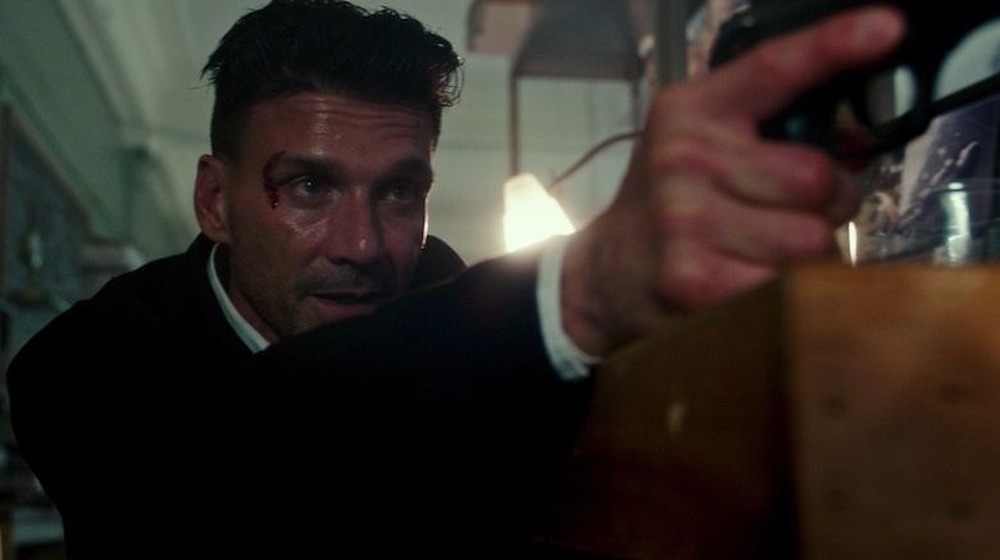 Universal Pictures
Audiences also saw Frank Grillo lead two of the most recent films in The Purge series, following an alternate timeline where all crime is legal for one night a year. In The Purge: Anarchy, Grillo plays Leo Barnes, an L.A. police sergeant who is looking to get revenge on a drunk driver for the death of his son. The James DeMonaco-directed film showed off his ability to lead a fast-paced thriller while still adding depth to the story through his emotional arc.
He reprised the role in Election Year, which saw Leo leave the police force and run security for anti-purge supporter and presidential candidate Charlie Roan in 2040. The film didn't have the same emotional edge for Grillo's character this time around, but it still showcased how good he is at keeping audiences hooked with a compelling performance. 
Clearly, Boss Level's Roy Pulver was always in good hands with Frank Grillo.