The Parks And Recreation Wedding We Never Got To See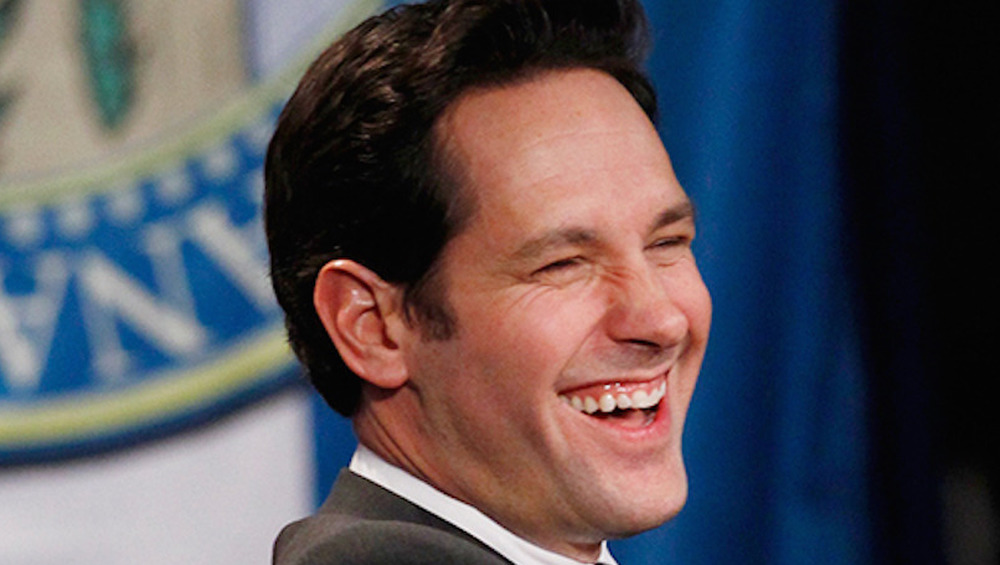 NBC
The top reason everyone loved Parks and Rec — other than Li'l Sebastian, of course — was because of the chemistry between the characters.
That includes the aspirational if mainly unproductive coworker relationships between Tom (Aziz Ansari) and Donna (Retta), Leslie (Amy Poehler) and Ron (Nick Offerman), and Chris (Rob Lowe) and Ben (Adam Scott). Not to mention the BFFship of Leslie and Ann (Rashida Jones).
But the show's romantic couples hold a special place in fans' hearts, as well as each other's. Leslie's vow to Ben that "I love you and I like you" has become a well-used gif and probably some sappy wall art somewhere. (If you noticed the Parks and Recreation relationship hint that everyone missed, you know the love was there from the start.) Andy (Chris Pratt) and April (Aubrey Plaza) provide quirky comedic gold, while proving there really is someone for everyone. And Ron and Tammy Two (Offerman's real-life wife Megan Mullally) are dangerous, but entertaining from a distance.
However, there was another couple that got together that most viewers never even knew about. There's is a whirlwind romance, even faster than April and Andy's spontaneous engagement party-wedding. This is the Parks & Recreation wedding we never got to see.
Bobby Newport and Shauna Malwae-Tweep secretly tied the knot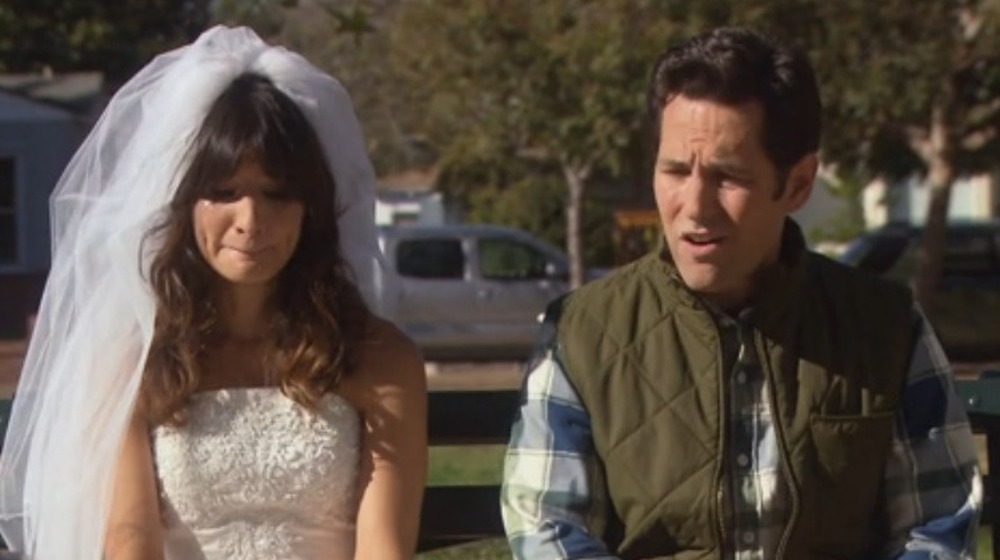 NBC
Pawnee reporter Shauna Malwae-Tweep (Alison Becker) may be good at serving up tasty news scoops, but she's unlucky in love. Permanent optimist Leslie tells her to persevere in her quest to find the right person, and by the end of season 7 she's engaged. (If you've watched recently or had the ending of Parks and Recreation explained, you'll remember this season jumps forward in time to an uncannily accurate 2017.)
However, scenes cut from the finale reveal that Shauna's plans didn't work out exactly as she intended. In May 2020, Becker posted a shot of herself to Instagram in which she was wearing a wedding dress and standing with Rudd, wearing a tux. She captioned it: "Remember when I married Paul Rudd? I do, y'all. I DO."
Prompted by shocked Parks and Rec fans, Becker revealed that in the producers' cut of the finale, Shauna had a more tangled story arc. She was dumped at the altar by her fiancé, and went to cry on a park bench, where she found Bobby Newport. 
When you take into account the Parks and Rec character endings ranked worst to best, frankly, Shauna's is feeling a little sad right now. But then, would-be city councilman and Sweetums heir Bobby Newport finds Shauna, and does his best to console her with his personal brand of sincere simplicity. The two hit it off and get married five hours later. As far as we know, they're still together. A love story as sweet as a slurp of Frooties! — and hopefully without the potential health risks.