The Scene That Filled Emily Deschanel With Emotion In The Bones Finale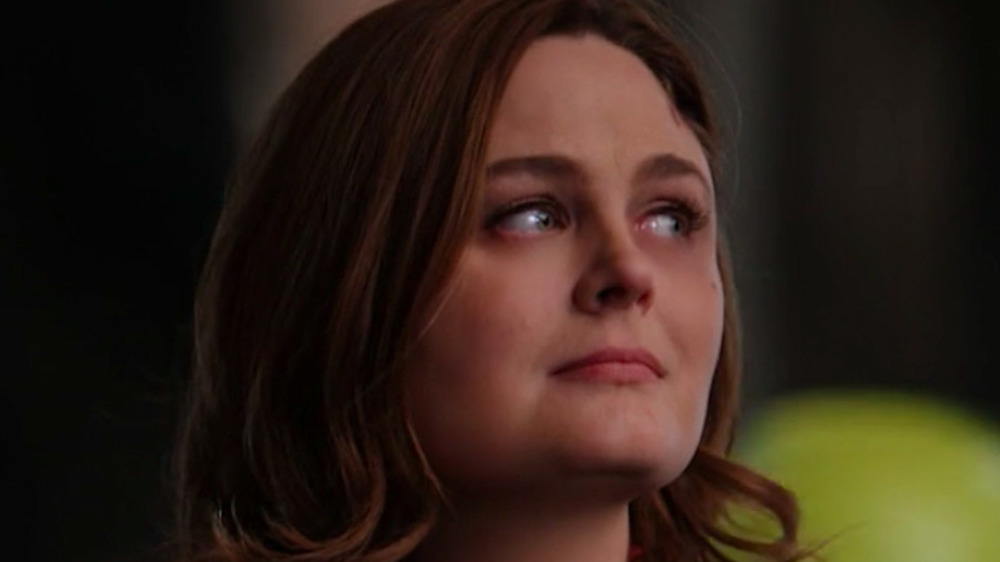 Fox
The beloved crime procedural Bones ran for 12 seasons on Fox, which you can now binge on Hulu. The series follows Dr. Temperance Brennan (Emily Deschanel), a skilled forensic anthropologist, and her talented team at the Jeffersonian Institute (a stand-in for the real-life Smithsonian) as they collaborate with the FBI to solve complicated murder cases using victims' remains.
The show's central cast stayed the same for most of its run. In addition to Deschanel, the series stars David Boreanaz as Brennan's partner and love interest, Special Agent Seeley Booth; TJ Thyne appears as Dr. Jack Hodgins, the Jeffersonian's entomologist; Michaela Conlin plays Angela Montenegro, Brennan's best friend and a forensic artist; Tamara Taylor is Dr. Camille Saroyan, the head of the Forensic Division at the Jeffersonian; and John Francis Daly portrays Dr. Lance Sweets, an FBI psychologist.
Many other characters flit in and out of the show, as well — most obviously: the Squinterns, the interns that aide Brennan's team. There is a revolving door of interns after the very first intern, Eric Millegan's Zack Addy, was discovered to be working with a cannibalistic serial killer. When a show runs as long as Bones did, saying goodbye to everyone is no doubt an emotional ordeal, but there was one scene in particular that stood out in the finale for Deschanel, and it involved her little army of helpers.
Emily Deschanel became emotional in her last scene with the Squinterns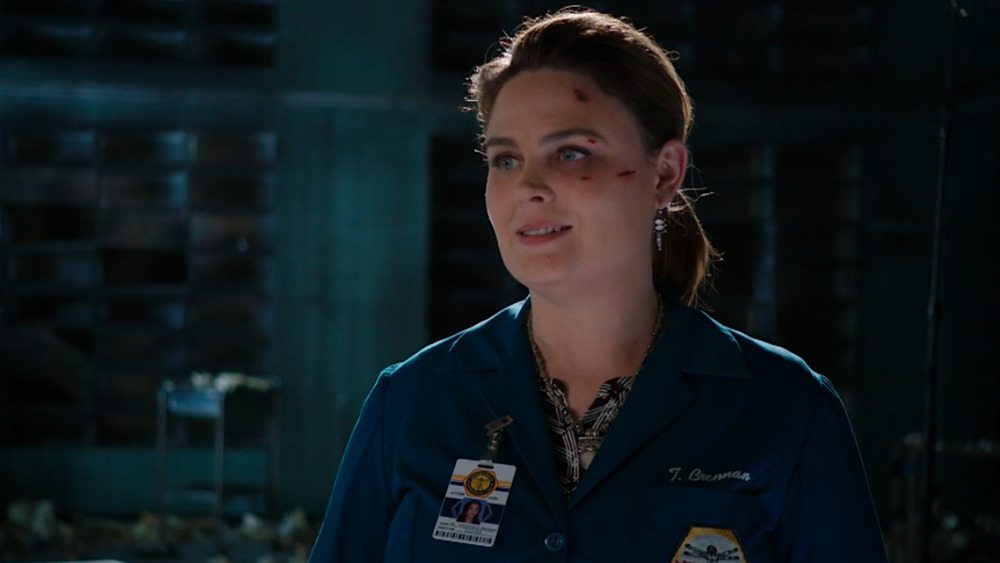 Fox
In an interview with Entertainment Weekly after the series finale, Deschanel revealed that there were many moments in the episodes leading up to the Bones finale that made her quite emotional, but the one scene that stands out most is the last moment Brennan shared with the Squinterns.
"It was really special because I rarely get to see them all together," said Deschanel. "My character is looking back and thanking them for everything all of their characters have done, so that was an emotional thing on camera and off, and it really allowed us to recognize the importance of that time. And it was the last scene I was going to film with them."
Oddly enough, Deschanel's final scene with the regular cast wasn't as sad or nearly as emotional. "My last scene shooting with our other regulars, like Tamara [Taylor] and Michaela [Conlin] and TJ [Thyne], was just funny because it was just kind of a crisis situation, what we shot last," Deschanel said. "But the one saying goodbye to the squints, that really got to me."
Sounds like Brennan was a good boss.