What The Stars Of Bones Took From The Set When The Show Ended
Fox
Bones is one of the most successful network TV shows of the 21st century. The crime procedural ran for 12 seasons — making it 20th Century Fox Television's longest-running one-hour TV drama ever — before coming to an end in March 2017. While the series was the subject of some notable legal disputes in its final years, it continues to hold a place in the hearts of the viewers who stuck with it for over a decade.
The success of Bones was, in large part, due to the work of its two stars, David Boreanaz and Emily Deschanel, who played the show's lead duo, Seeley Booth and Temperance "Bones" Brennan. Bones thrived off of the on-screen chemistry between Boreanaz and Deschanel, who consistently led the series through all of its various storylines and dramatic twists and turns.
Given just how instrumental both Boreanaz and Deschanel were in the show's success, fans might understandably be curious about what the two stars may have chosen to hold onto from Bones after its conclusion in 2017.
Some souvenirs from the Bones set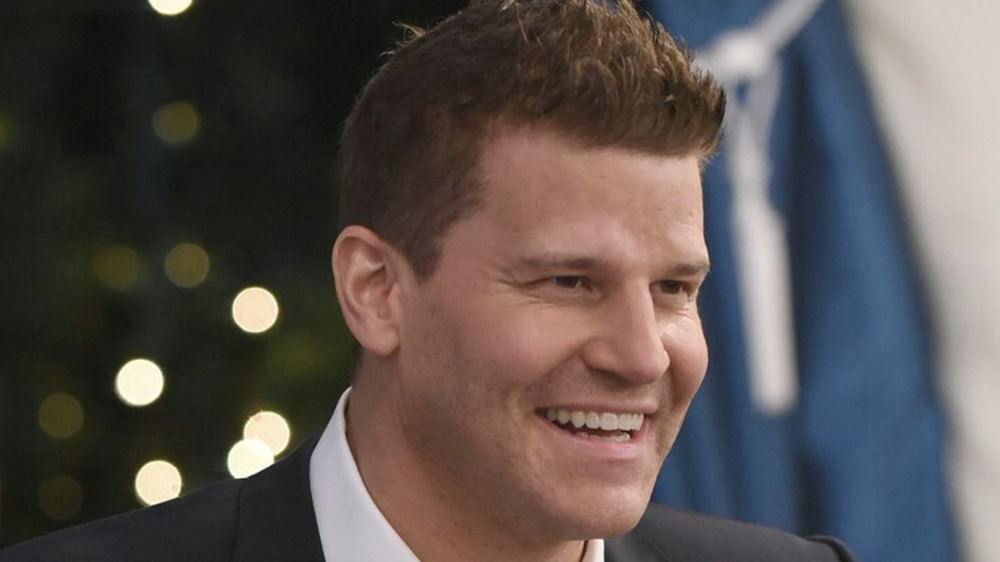 Fox
One of the presumed perks of being the two leads of a successful, long-running TV series is the ability to claim a few things from the production for yourself. However, it sounds like neither David Boreanaz nor Emily Deschanel really took advantage of that perk while working on Bones.
Speaking with TV Insider, Boreanaz and Deschanel opened up a little bit about some of the souvenirs that they took from the Bones set. Boreanaz said he took "only a couple of things" before adding that "it wasn't much." Meanwhile, Deschanel said that she "took something" and "gave it to David as a joke," with Boreanaz quickly revealing that it was the show's "Laurel and Hardy papier-mâché mask." According to Deschanel, Boreanaz "was always creeped out by the mask things."
So, it doesn't sound like either of the Bones stars grabbed many keepsakes from the show's production, which will no doubt come as a surprise to fans, who might have grabbed a number of different items from the set if given the opportunity themselves.