The Paul Rudd Comedy Flop That's Getting A Second Chance On Netflix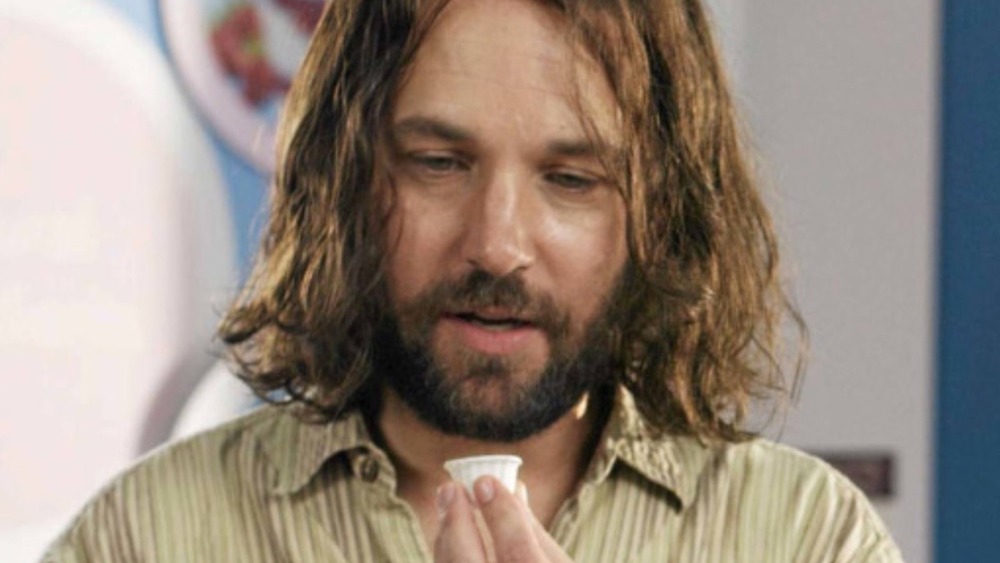 The Weinstein Company/Walkmark Films
Directed by Jesse Peretz, the comedy Our Idiot Brother was released in 2011. It stars Paul Rudd as Ned Rochlin, a well-meaning but not so smart deadbeat who ends up arrested after accidentally trying to sell weed to a cop. After being released from jail, he finds himself with nowhere to live and must rely on his three reluctant-to-help sisters — played by Zooey Deschanel, Elizabeth Banks and Emily Mortimer — until he gets back on his feet.
The film received mixed reviews upon its release — it currently has a 70% Tomatometer but a 51% audience score on Rotten Tomatoes. Most of the criticism alludes to a script that doesn't quite find its footing, as well as a general unevenness to the overall film. For example, The Globe and Mail asserts that it "wastes its lone asset — there's not enough idiot, and far too many boring savants."
However, the comedy still has its redeeming qualities and, since it's now on Netflix, is getting a second chance with viewers.
While flawed, Our Idiot Brother is made worth it with a great cast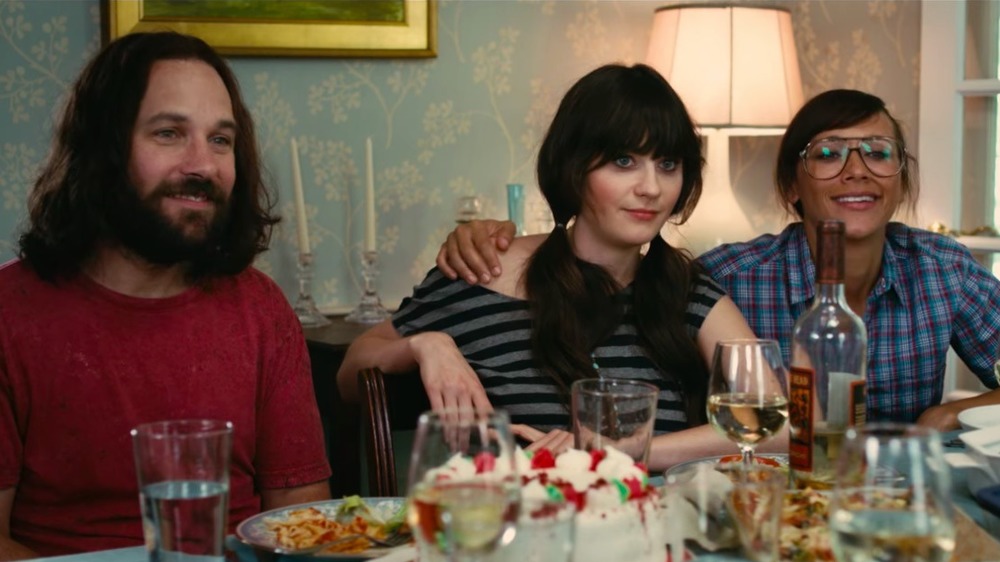 The Weinstein Company/Walkmark Films
Based on critic reviews, the greatest asset of the comedy is definitely the cast. The New York Times wrote that the "thin, unconvincing movie [is] made likable by the charm and skill of its cast" and added that the script, while uneven, has moments of "wit and insight" for the cast to work with. The main cast is, of course, made up of actors with plenty of comedic experience but is also rounded out by a string of supporting actors who bring their comedic chops into the fold. These supporting roles include Rashida Jones as Cindy, the girlfriend of Natalie (Deschanel), Kathryn Hahn as Janet, Ned's former girlfriend, and Adam Scott as Jeremy, the next-door neighbor that Miranda (Banks) has a crush on.
Meanwhile, Rudd especially received positive attention for his role. IndieWire declared, "Paul Rudd outshines mediocrity in Our Idiot Brother." The review continues, "Rudd's commitment to Ned's free-spirited behavior takes his performative abilities in an intriguing direction, departing from the everyday joe he's embodied in recent mainstream comedies."
All in all, the talent of the cast makes it easier to overlook a flawed script and be entertained by the shenanigans of Ned and his family and friends. As it stands, it's worth checking out for the cast alone.