Here's How You Can Watch Every Season Of Stargate: Atlantis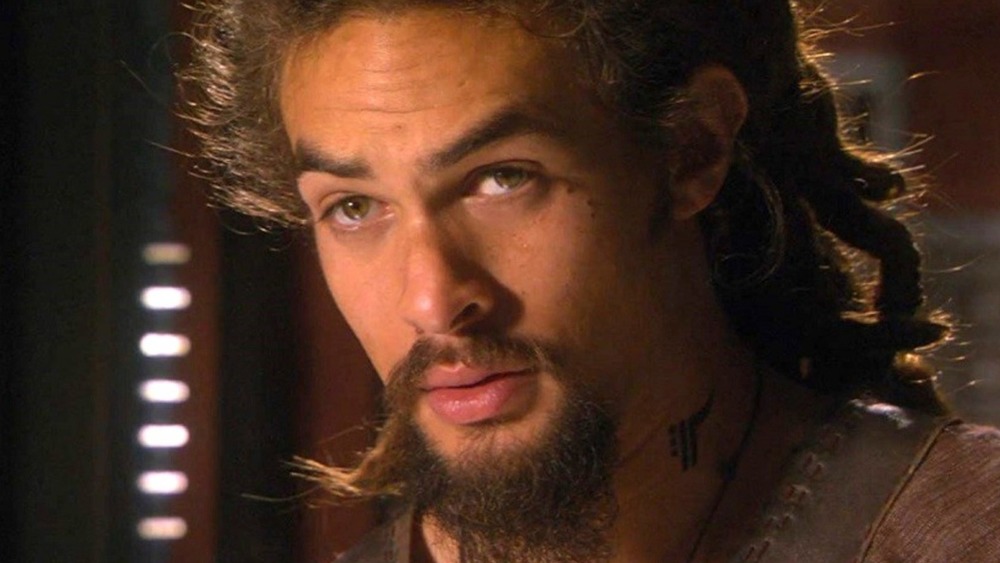 Sony Pictures Television
While it's not an uncommon practice to adapt a movie into a recurring television series, it is a bit surprising when the foray from film to TV actually pays off — and, in some cases, even overshadows its source material.
The 1994 film Stargate set records at the box office with its initial theatrical release, in spite of lukewarm reviews from critics. The sci-fi action-adventure film was directed and co-written by Roland Emmerich, who also directed and penned the script for the 1996 summer hit Independence Day. The movie introduced audiences to new alien worlds and mysterious technologies, all set in the present day.
Metro-Goldwyn-Mayer studios ordered a spin-off TV series based on the film in 1997, titled Stargate: SG-1. Characters who were featured in the original film would return to the series, although portrayed by new actors — Richard Dean Anderson replaced Kurt Russell as Jack O'Neill, and actor Michael Shanks took over for James Spader as Dr. Daniel Jackson.
Stargate: SG-1 quickly became a big success among sci-fi fans, so it was no wonder that another spin-off was ordered for the franchise. Stargate: Atlantis premiered in 2004, after the end of SG-1's seventh season, and the two shows continued to be released simultaneously. Atlantis introduced new characters, new settings, and electrifying new stories which provided fans with all the Stargate lore they could ever ask for. The series ended in 2009, but that hasn't stopped devotees of the show from wanting to binge the series and relive its best moments.
For those who are looking to rewatch the classic sci-fi spin-off, here's where you can find all of the episodes.
Where is Stargate: Atlantis streaming?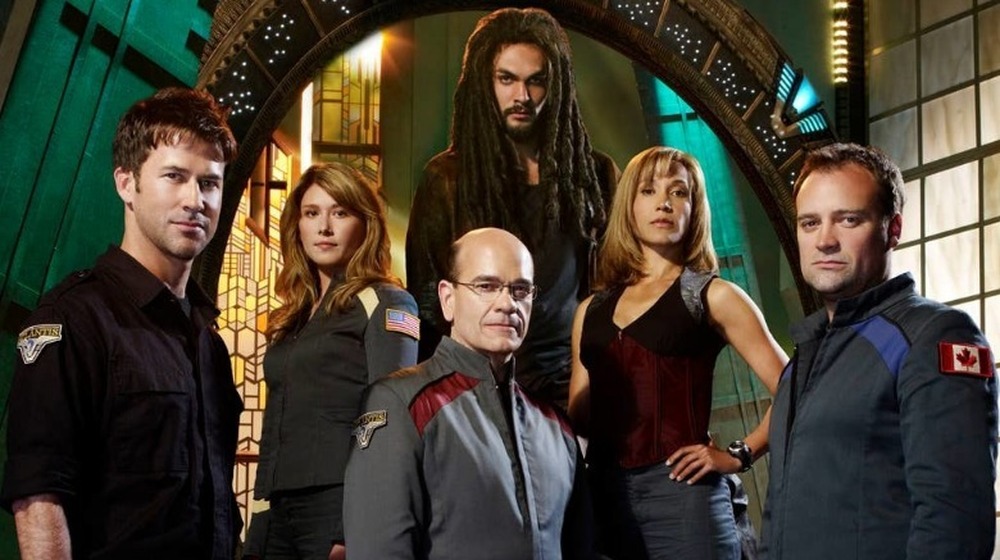 Sony Pictures Television
Luckily for Stargate Atlantis fans, all five seasons can be found on Hulu with a regular subscription, with packages of $5.99 a month with ads or $11.99 a month without ads. Or, if you are looking to own the series digitally, AppleTV and Google Play both have all seasons available, priced at $19.99 each.
Stargate Atlantis tells the story of a Stargate Command military crew led by Major John Sheppard (Joe Flanigan), who has been charged with investigating the fictional planet of Lantea — the home of the mythical underwater city of Atlantis. The team contends with a number of adventures as they explore this brave new world, as well as its dangers. Enemies both old and new threaten the lives of the Atlantis expedition at every turn, and new questions emerge regarding the mysterious race known as the Ancients.
Viewers will see a number of familiar faces pop up over the course of the series. Actor Jason Momoa of Game of Thrones and Aquaman fame stars as Ronon Dex, an alien from a foreign planet who joins the expedition. There is the addition of Amanda Tapping in later seasons, who reprises her role as Samantha Carter from Stargate: SG1. For fans of the cult sci-fi hit Firefly, Jewel Staite joins the cast as Dr. Jennifer Keller and becomes a season 5 regular.