The Surprising Inspirations Behind Raya And The Last Dragon's Land Of Kumandra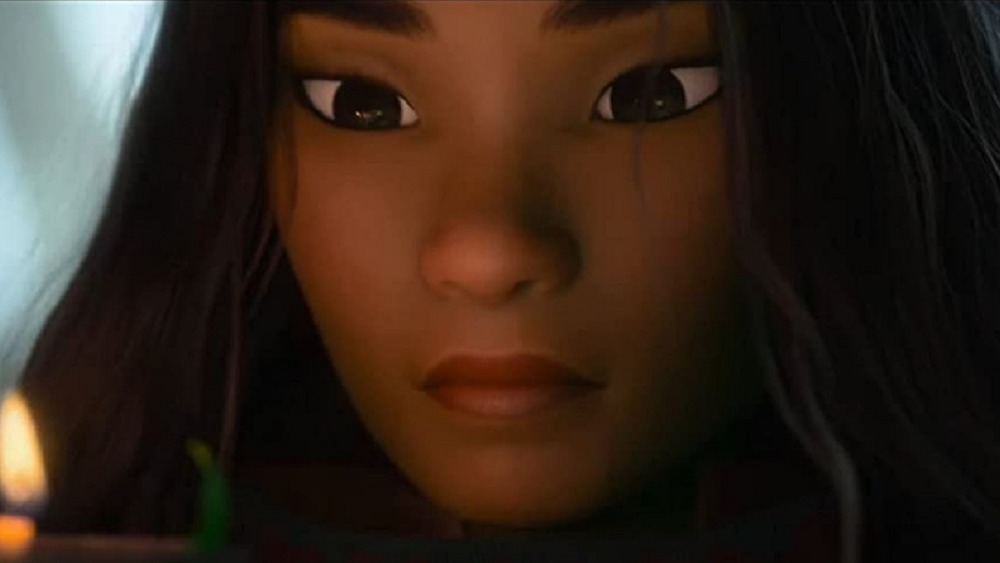 Walt Disney Studios Motion Pictures
Raya and the Last Dragon impressed everyone with its magical Super Bowl teaser, and Disney's latest animated feature is finally available for viewing on Disney+ and in select theaters on March 5. It certainly looks like the fans' expectations haven't been in vain because the movie is straight fire. The adventurous and heroic Raya (Kelly Marie Tran) is a very different kind of Disney princess, and everything in the film is painstakingly researched to reflect Southeast Asian culture — from smallest details to grand, overarching schemes. As a nice bonus for Marvel Cinematic Universe fans, the stellar voice cast even features a number of big MCU actors. 
Though the movie's main characters are naturally Raya and the titular last dragon, Sisu (Awkwafina), it's immediately clear that the third and possibly biggest star of Raya and the Last Dragon is its location: the lush and beautiful land of Kumandra. Like everything else in the film, Kumandra was created with a very specific vision in mind. Looper attended a press conference featuring Raya's creators and moderated by Emmy-winning television host, producer, and stylist Jeannie Mai — and we found out that Raya and the Last Dragon's land of Kumandra has a surprising inspiration.  
Raya and the Last Dragon's Kumandra is inspired by Arthurian legend and Dungeons and Dragons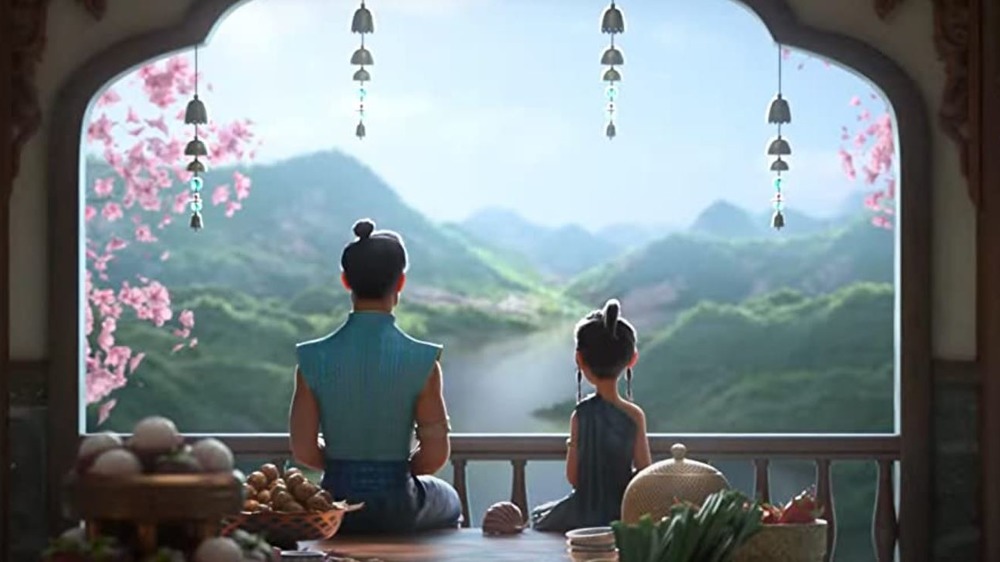 Walt Disney Studios Motion Pictures
Raya and the Last Dragon writer Qui Nguyen credited the unique visuals of the movie's world to the entirety of the visual team. "It was already said that a lot of credit also goes to just our amazing [visual department] teams, the artists and the story artists, the animators," he said. "Everyone who came on board to really create the look, the feel, the landscape of Kumandra." 
Perhaps surprisingly, the writer revealed that he compares the movie to a certain classic role-playing game, as well as the legends of King Arthur and his Knights of the Round Table. "It is a fantasy. I always equate it to the Arthurian legend or Dungeons and Dragons," Nguyen said. "These western fantasies based on a mish-mash of western cultures. This is our chance to create our Excalibur and all our Arthurian legend. It was something to celebrate a culture that [fellow Raya writer] Adele [Lim] and I grew up in and to make legendary heroes that our kids can aspire to." 
When you look at it like that, the Southeast Asian-inspired, mythical Kumandra does indeed seem to fit the bill pretty well. Hopefully, Raya and the Last Dragon won't be our last visit to this magical place.  
Raya and the Last Dragon premieres on Disney+ and select theaters on March 5, 2021.