The Intense Research That Went Into Making Raya And The Last Dragon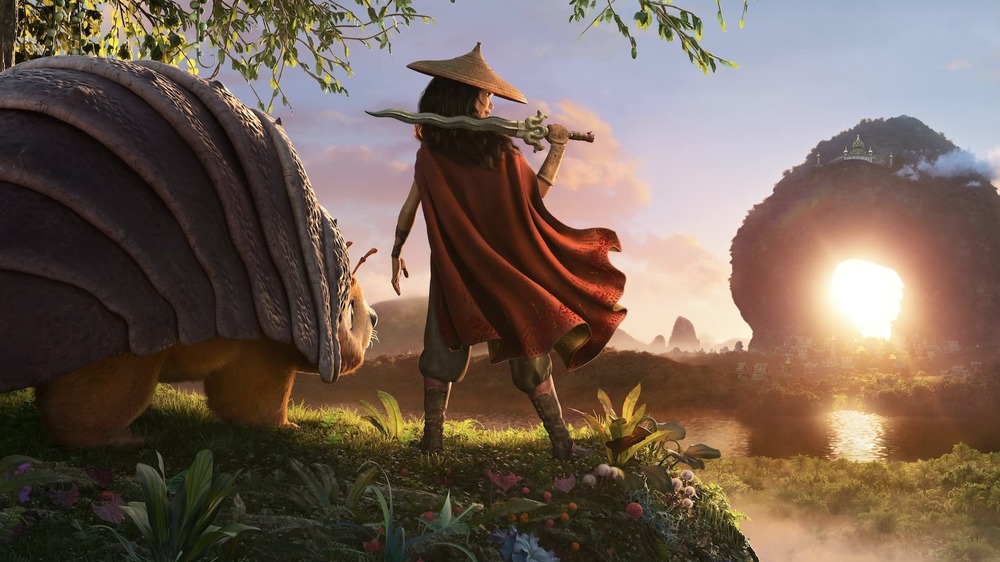 Walt Disney Animation Studios
After a string of live-action remakes and sequels, Disney is debuting their newest princess this year with the fantasy film Raya and the Last Dragon. The titular Raya is perhaps more warrior than traditional princess, but she's still got an animal buddy to help her on her quest to find the world's last dragon and unite the people of the fictional Kumandra. In the starring role is Star Wars' Kelly Marie Tran, joined by Crazy Rich Asian's Awkwafina as the dragon.
Raya is a unique Disney film in more ways than one — the coronavirus pandemic forced it to be animated largely from home and it'll have a simultaneous release in theaters and on Disney+ — but its Southeast Asian inspiration is what truly makes it stand out in Disney's long animated history. It's a Disney first, so the creative team put together the Southeast Asia Story Trust, a group of cultural experts, to ensure the film is authentic to its inspiration. Even with the Malaysian-born Adele Lim (also of Crazy Rich Asians fame) and the Vietnamese-American Qui Nguyen writing it, every layer of the film took input from the Story Trust.
From the small details to the core themes, Raya aims to reflect Southeast Asian culture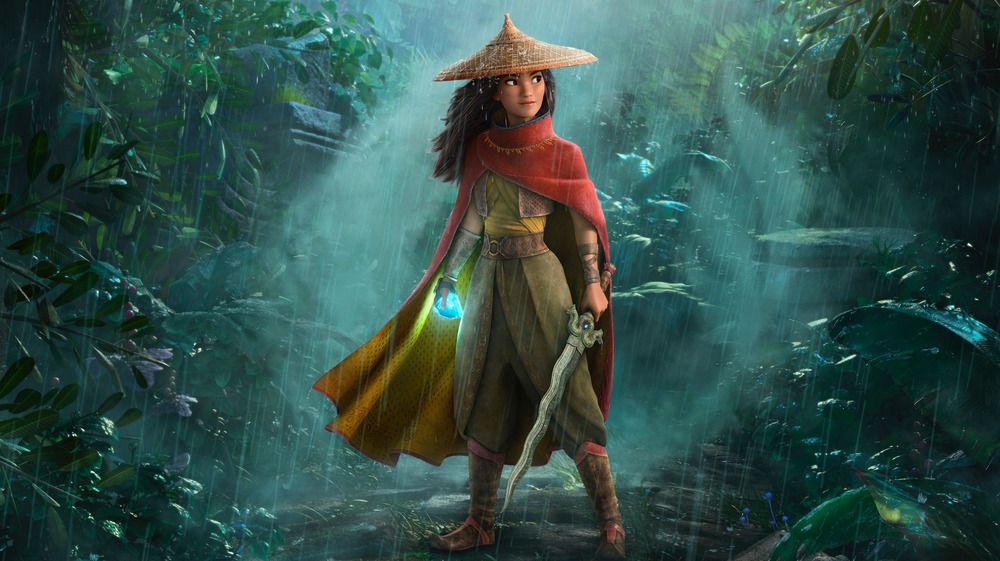 Walt Disney Animation Studios
At a virual press junket which Looper attended, Raya's producer Osnat Shurer said that they went to Southeast Asia on several research trips, assembling their Story Trust piece by piece as they met people along the way. The collaboration started at the script level, but has continued all through the filmmaking process and even into potential merchandise. "The script is very deeply a script written by the writers you see here in collaboration with the directors and with our chief creative officer, Jennifer Lee, and our story trust," Shurer said. The Trust includes a textile expert, linguists (who approved every name in the film), and a visual anthropologist, to name a few.
Director Carlos López Estrada said, "Every decision really has so much intentionality behind it, and I think that is hopefully what is going to transport you into the world of Kumandra, the fact that you can look everywhere on the screen, and there's so much thought and so much research and so much love put into every single frame." 
The Southeast Asian inspiration is not just in the details, though, but also in the film's central themes. Shurer said he hopes people take away from the film a sense of "togetherness" that is an integral part of the cultures it's based on.
This isn't the first time Disney has done such extensive cultural research for a film: Raya's producer Shurer and director Don Hall both worked on Disney's Polynesian-inspired Moana, which had its own Oceanic Trust (via Slashfilm). Disney has a history of racism and misrepresentation in its films, but it's also a far-reaching megaphone with millions of people watching everything they make, so these research teams aim to show the cultures authentically and without harmful stereotypes.
Raya and the Last Dragon comes to theaters and Disney+ with Premier Access on March 5.