What Only Hardcore Bridgerton Fans Know About Anthony's Season 2 Love Interest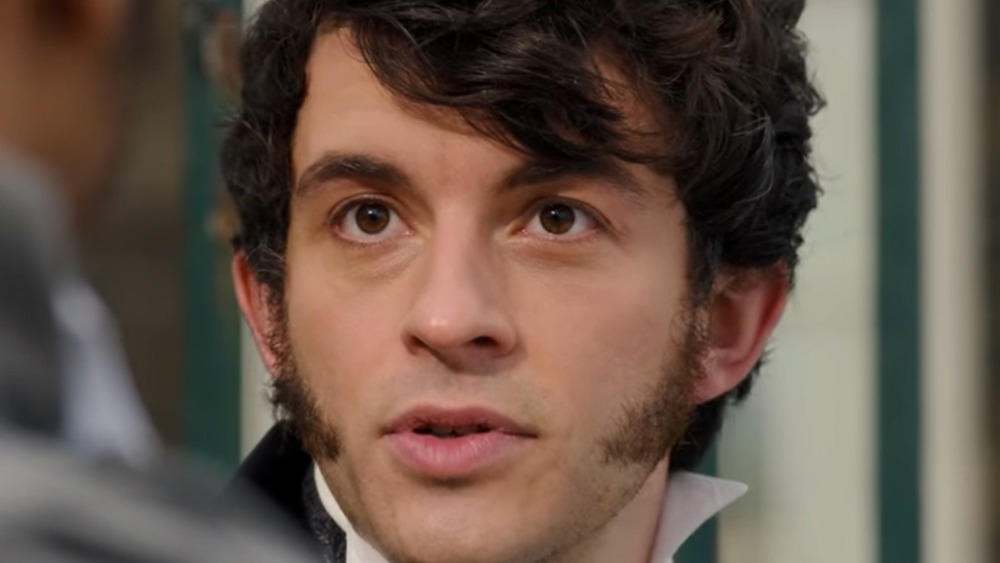 Netflix
The untold truth of Netflix's Bridgerton is that it's one of those series, all right. The world barely had time to take a breather from all the swooning over the Duke of Hastings (Regé-Jean Page) when it was already time to freak out over the ending of Bridgerton season 1. After that, it was high time to start anxiously circling any news on the inevitable Bridgerton season 2, which seems all set to elevate the smash hit show to completely new levels of gossip-worthy antics. 
Based on author Julia Quinn's series of novels about Regency-era high society, the period drama seems to be shifting its focus to the arrogant eldest of the Bridgerton family, Viscount Lord Anthony Bridgerton (Jonathan Bailey). Anthony's character development has already steered him in a significantly more approachable direction since we first met him, and with the recent casting of Sex Education actress Simone Ashley as Anthony's love interest, Kate Sharma, it looks like there are big things ahead. 
But who is Kate, and why are Bridgerton aficionados so enthusiastic about her arrival? Here's what only hardcore Bridgerton fans know about Anthony's season 2 love interest.
Kate is a country noble who's more than a match for Anthony
Anthony might be a major player among the upper echelons of British high society, but when he meets Kate, he may find himself somewhat outmatched. As Netflix's official Twitter account put it: "Kate is a smart, headstrong young woman who suffers no fools — Anthony Bridgerton very much included."
In the novels, Kate Sharma is called Kate Sheffield. She debuts as a key character in the sophomore Bridgerton book, The Viscount Who Loved Me. She's largely unimpressed by vain high-society men, and can match wits and will with just about any member of the 'ton. She'll get ample opportunities to do this, too — she's a member of a comparatively poor family, and arrives in London for the social season with her younger, much-desired sibling, Edwina. When Anthony inevitably sets his sights on Edwina, things take a classic Bridgerton turn when he discovers he must acquire the sharp-tongued Kate's approval before he can proceed with his intentions. Kate, obviously, does not care for a man with Anthony's reputation. 
It's Bridgerton, so you probably have a pretty good idea how things go from there. All in all, you can expect to see Kate a lot over the upcoming season, and she should have plenty of impact on both the plot and Anthony's life — whether either of them likes it or not.