Here's How You Can Watch Every Matrix Movie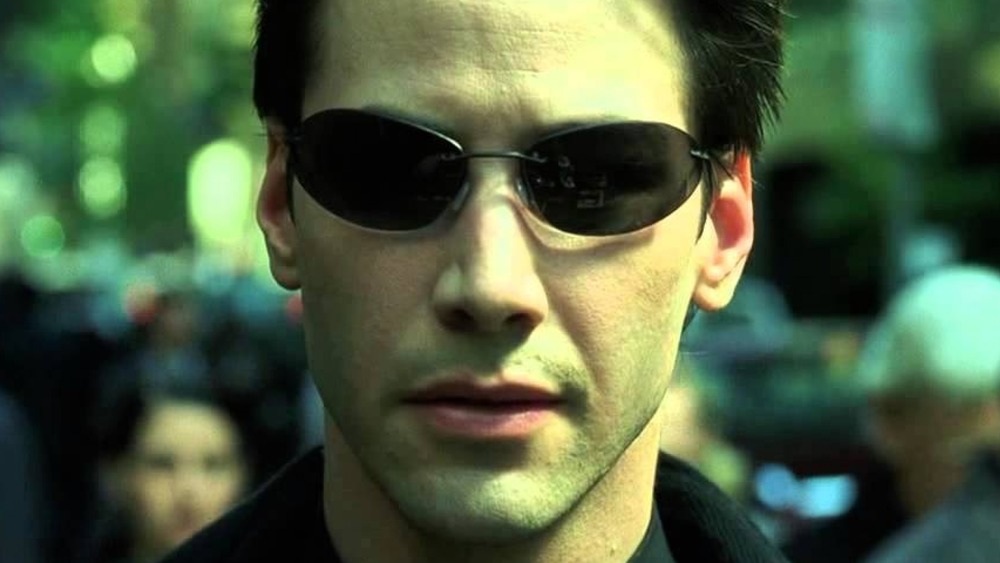 Warner Bros.
It's tough to imagine what the state of cinema would look like without The Matrix. Released in 1999, the movie became an instant classic by giving us virtually everything we could want in one slick package — first and foremost, a brain-twisting story in which all of humanity has been enslaved by super-intelligent machines, trapped in a virtual reality known as (wait for it) the Matrix, the bioelectric energy of their bodies constantly harvested as a source of power. Also, the flick gave us the jaw-dropping filming technique known as "bullet time," some of the craziest, chaotic-yet-somehow-elegant action sequences ever put to film, Hugo Weaving giving the performance of his career as the terrifying, enigmatic Agent Smith, and star Keanu Reeves' hacker-turned-savior of humanity Neo deadpanning, "I know kung fu," after having the ancient fighting technique physically uploaded into his brain.
The Matrix is as close as it gets to a perfect science fiction film, and its 2003 sequels The Matrix Reloaded and The Matrix Revolutions — shot back-to-back and released just six months apart — couldn't help but be a bit of a letdown from the first flick's heady highs. Taken on their own merits, though, they're both solid and engaging pictures, ramping up the lunacy of the original's action sequences and diving headfirst into the struggle between the machines and the inhabitants of Zion, the last human city in the physical world, and the mythology of "The One," who is prophesied to break humankind's virtual chains and defeat the machines once and for all. 
In 2019, we learned that the trilogy, which Revolutions admirably wrapped up, will get a continuation in the form of a Matrix 4, which will see writer-director Lana Wachowski return along with the previous films' stars Reeves and Carrie-Anne Moss. They will be joined by an all-star supporting cast featuring the likes of Priyanka Chopra, Neil Patrick Harris, Yahya Abdul-Mateen II, and Jessica Henwick. The flick is slated for release later this year — so to get ready, you may want to run through the classic series. Here's how.
HBO Max has all the Matrix movies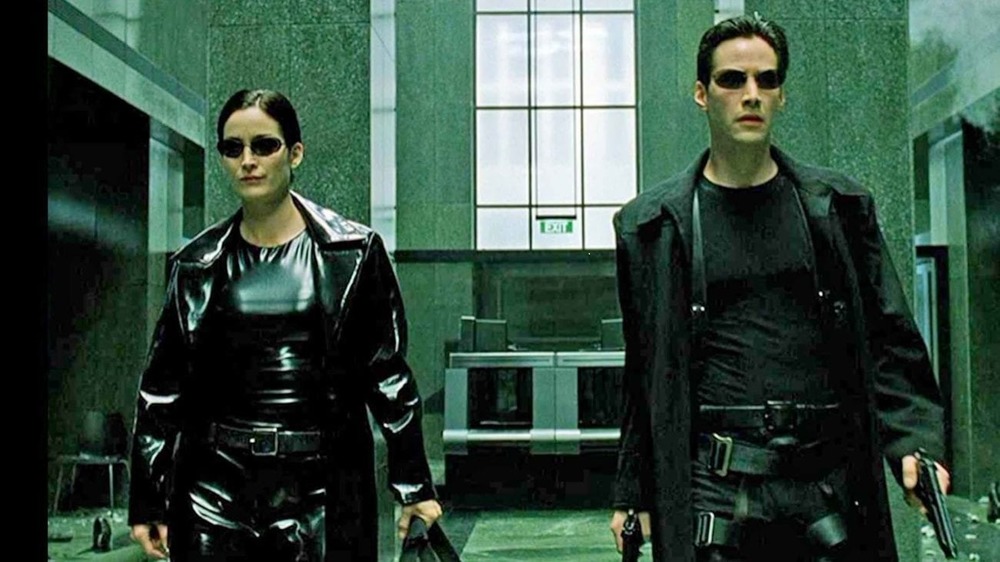 Warner Bros.
If you happen to have an HBO Max subscription, you're in luck. The youngest major streamer seems to just keep adding more and more premium content every month, and all three Matrix movies (which were produced by HBO's parent company Warner Bros.) are recent additions to the streamer's increasingly deep catalog. As an added bonus, you can also check out 2003's The Animatrix, a feature-length series of short animated films set in the Matrix universe. If you're not in the market for another standalone streamer, and you're a Hulu subscriber, you can tack on HBO Max as an add-on to that service. Either way, it will cost you the same $14.99 per month. That's admittedly a fairly steep price tag, but HBO Max keeps piling on more and more reasons why it's justified.
Of course, you may be in the "please, I don't want any more streaming services" camp, which is totally understandable. You can always rent or buy the Matrix flicks on any of your favorite digital platforms — YouTube, Vudu, Google Play, and Amazon Prime Video each have all three flicks available to rent for $3.99 apiece. Not a bad price to get caught up on all of the butt-kicking, brain-breaking action before Matrix 4 drops on our faces on December 22, 2021.