Penny From American Horror Story Is Unrecognizable In Real Life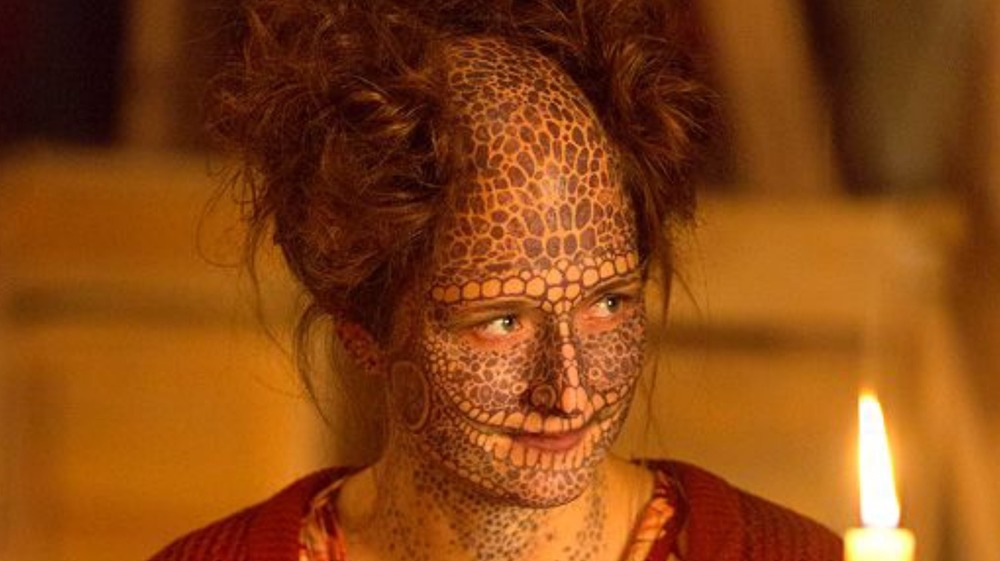 FX
For season 4 of American Horror Story, creators Brad Falchuk and Ryan Murphy decided to take the story to the circus, where they introduced a whole new cast of unique individuals. American Horror Story: Freak Show is a disturbing yet enjoyable season, and even though all of the main characters have tragic pasts, there's no one quite like Penny, played by actress Grace Gummer. Penny is a young woman from a strict home in the 1950s who falls in love with Paul the Illustrated Seal (Mat Fraser). Her father doesn't agree with her choice and punishes her in a disturbing way, leaving her with facial tattoos that drive her to find solace at Barnum's Circus.
Fans might recognize Gummer's character, but in real life, she looks quite different. Gummer is a talented actress with several roles under her belt, including turns on the television series Robot Chicken and Extant. She's also the daughter of Meryl Streep, a highly decorated actress in her own right. Gummer's transformation in Freak Show might look painful and rigorous, but it actually isn't as bad as it seems.
How Grace Gummer became unrecognizable as Penny on American Horror Story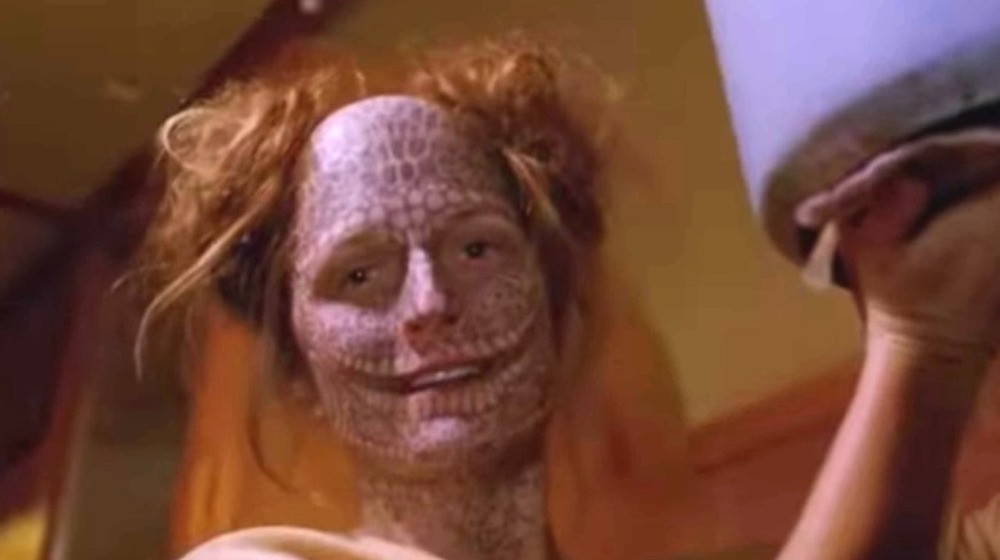 FX
So, what was the process of Gummer's transformation? Michael Mekash, a makeup artist on the set of AHS, said in an interview with MTV that the lizard-like tattoos are all prosthetics fitted specifically to Gummer's face. Even though pain isn't an issue, the application process could take up to two hours. As for the tongue you see on Penny in Freak Show? It wasn't always used, and when needed, Gummer would hold it on her own tongue.
Overall, Gummer enjoyed her time on the set of American Horror Story and explained how it changed her outlook. "American Horror Story took me out of my comfort zone as an actor," she told Refinery29. "It made me scared in ways that I didn't know I could be and made me try to overcome certain fears I have as a woman and as an actor." Certainly, AHS is a special show that requires a lot of skill and chops to make the unique characters believable. Gummer might be unrecognizable in AHS, but she's becoming a household name with her dedication to her work.