The Gossip Girl Character That Bridgerton's Penelope Mirrors Most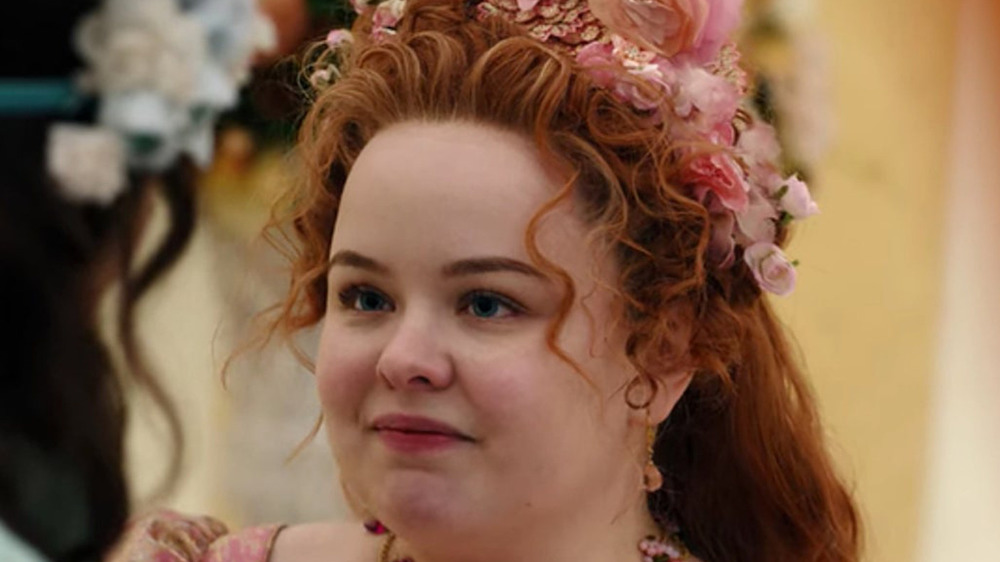 Netflix
Netflix's newest hit show shares a lot of DNA with a popular teen soap from the 2000s... right down to its central characters. Spoilers for Bridgerton and Gossip Girl ahead!
Creator Shonda Rhimes' first show for Netflix, Bridgerton — led by Shondaland veteran Chris Van Dusen — dropped on the streaming service on Christmas Day 2020, and proved to be an immediate success. The story of wealthy, beautiful families in Regency-era London, Bridgerton focuses on the Bridgerton and Featherington families as their lovely, eligible daughters begin a new social season trying to find suitable husbands... but as they do, a mysterious gossipmonger named Lady Whistledown, voiced by Dame Julie Andrews, spreads everyone's secrets throughout the city in a series of regular missives.
If you ever watched Gossip Girl, which aired on The CW from 2007 to 2012 throughout six seasons, you've definitely made a connection between the two popular shows, from their extraordinarily good-looking casts to their steamy plotlines to the fact that both are narrated by a mysterious woman spreading gossip. While Gossip Girl left its big reveal until the end of the series, Bridgerton revealed the identity of Lady Whistledown at the end of its first season... the young, seemingly meek Penelope Featherington (Nicola Coughlan). However, Penelope shares some serious similarities with an original Gossip Girl player; here's the Gossip Girl character that Bridgerton's Penelope mirrors the most.
Jenny Humphrey and Penelope Featherington have a lot in common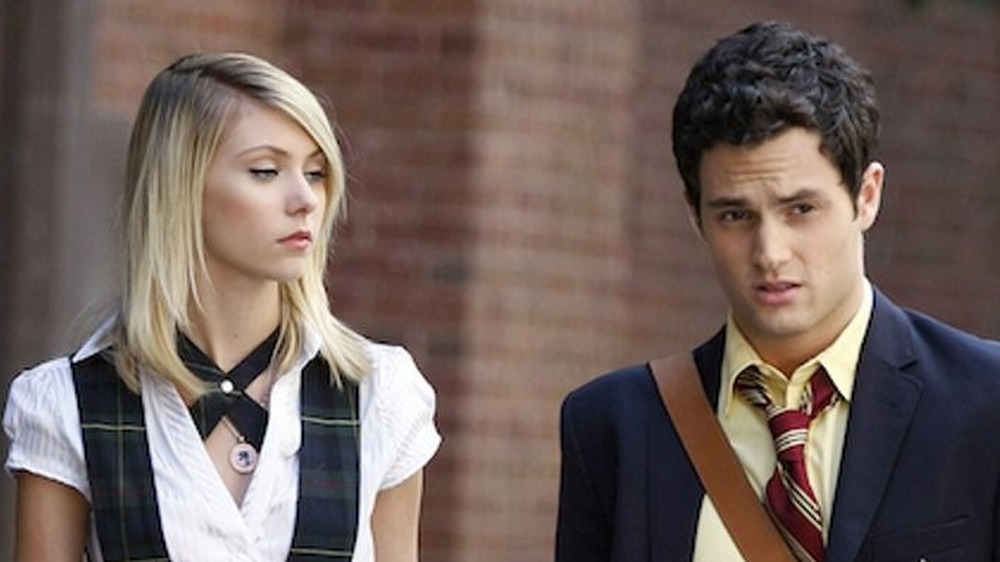 The CW
Fans of Gossip Girl and Bridgerton may have made this connection between Jenny Humphrey and Penelope Featherington before, since the parallels between them are pretty obvious. Both feel overlooked when the show begins; both want nothing more than to be "elite" or "popular," and both use their talents to get ahead. Jenny uses her penchant for design and fashion to gain the trust of her more popular classmates, while Penelope secretly holds sway over London's high society as Lady Whistledown.
Both are also willing to explore a darker side of themselves to rise above the pack, beyond their undeniable talents; both Penelope and Jenny are more than capable of lying, cheating, and stealing to achieve their respective goals. However, thanks to their youth and relative immaturity, Penelope and Jenny's talents probably aren't channeled in the healthiest way. Jenny faces some pretty steep consequences for lying to her family repeatedly on Gossip Girl, and though London at large doesn't know Penelope's secret identity yet, it's hard to imagine that her friends and loved ones will take the reveal well.
There is one major difference: Jenny doesn't turn out to be "Gossip Girl." Rather, her brother Dan (Penn Badgley), the resident writer of the Humphrey family, is unmasked during the series finale. However, we do learn that Jenny knows all along and assists Dan in his gossip mongering, which is pretty morally questionable.
Gossip Girl, which is being rebooted in 2021, is available to stream on HBO Max now, while Bridgerton's first season is streaming on Netflix now.