Underrated Adult Comedies You Need To Watch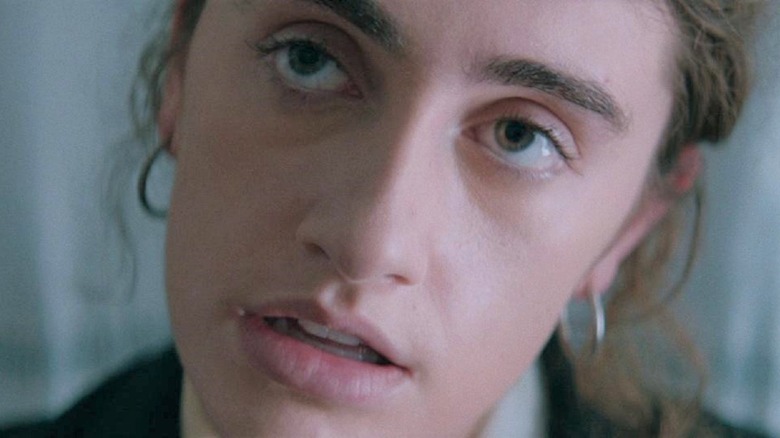 Utopia
Comedy movies have a way of gaining notoriety in ways few other genres can. These films are just so fun to watch that experiencing them with other people can be an immediately unforgettable bonding experience. Meanwhile, quotes from these features can become languages unto themselves, uniting individuals in enduring friendship. It's why classic comedies like "Animal House" or "Ferris Bueller's Day Off" still resonate in the public consciousness. 
However, not all comedy movies get to immediately become universally recognized titans in the world of cinema. While they may have generated devoted cult followings, many comedies fly under the radar, with their very existence — let alone the specifics of their finest jokes — remaining a total mystery to the general populace. It's a disappointing outcome for such well-crafted examples of this genre.
Examples of these adult comedies include an especially hysterical mockumentary from The Lonely Island, an underrated 1980s directorial effort from Martin Scorsese, and a great Jenny Slate vehicle, among many others. Many of these films won't register as immediately recognizable, and it may even be difficult to track them down on streaming services. However, these underrated adult comedies are well worth seeking out and should be turned into movies that bond people together like few others can.
Popstar: Never Stop Never Stopping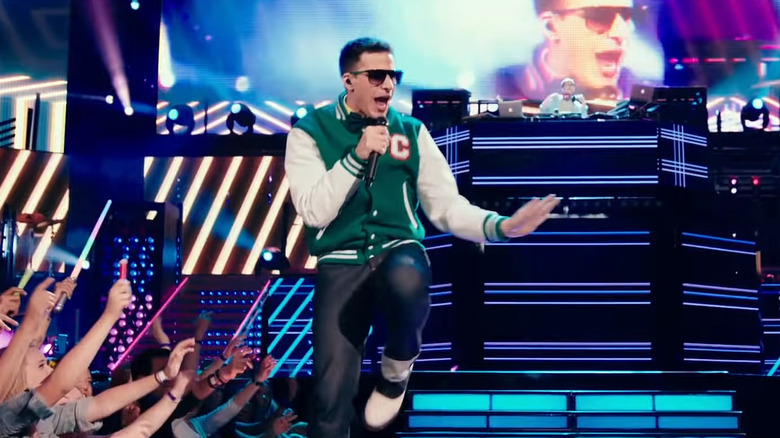 Universal Pictures
Despite being so popular in their day for producing pre-filmed segments for "Saturday Night Live" — not to mention the general popularity of group member Andy Samberg — The Lonely Island has never had much box office success when it comes to original movies. The 2007 film "Hot Rod," released as "Saturday Night Live" sketches like "Motherlover" were defining what it meant for videos to go viral, was a box office non-starter. Things didn't go any better nine years later when The Lonely Island tried its hand at feature-length comedies for the second time with "Popstar: Never Stop Never Stopping." Like "Hot Rod," "Popstar" failed to get much traction at the box office.
That's practically a tragedy since "Popstar" is, like the best Lonely Island sketches, sublime silliness. More than just skewering the modern music scene with its story of obnoxious musician Conner4Real (Samberg), "Popstar" makes great use of a mockumentary storytelling format and finds creative ways to maximize the presence of an onslaught of celebrity cameos. Sure, many comedies feature familiar movie stars, but how many have Martin Sheen punching people in the face before bellowing "Attica?" Plus, making a movie about musicians allows The Lonely Island to utilize their songwriting skills to deliver a bevy of catchy ditties like "Incredible Thoughts." The quintessential encapsulation of what makes The Lonely Island great, "Popstar" is an underappreciated comedic gem that deserves to be as widely quoted as "Anchorman."
Hunt for the Wilderpeople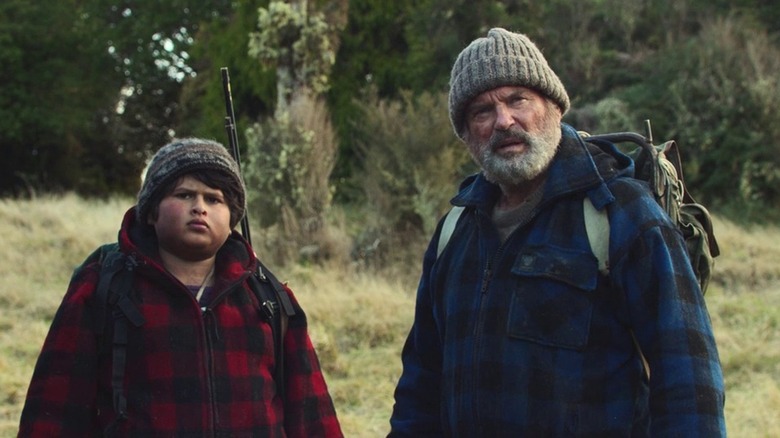 The Orchard
Less than two years before he helmed "Thor: Ragnarok," director Taika Waititi delivered "Hunt for the Wilderpeople." The story of rambunctious youngster Ricky Baker (Julian Dennison) being forced to go on the run with his foster uncle Hector (Sam Neill), "Wilderpeople" has a wacky premise that promises plenty of laughs. Thankfully, the wit of Waititi and the cast on hand manage to deliver on that promise. Dennison and Neill's rapport is especially amusing throughout the whole movie, with Neill making for a great grouchy foil to the unpredictable behavior of the adolescent Dennison. Their antics are captured by great camerawork that reminds us of the eternal truth that comedies, like any genre, can be home to truly impressive visuals and filmmaking.
Even better, "Hunt for the Wilderpeople" — like so many other projects Waititi has directed — has more of a heart than you might expect. Prepare to get genuinely emotional about the bond between the film's two lead characters, and the movie's ending is impressively restrained yet deeply moving. Such pathos gets balanced out with unforgettable moments of wackiness like Rhys Darby showing up as a guy dressed as a bush or Waititi's cameo as a preacher who can't stop rambling about Mountain Dew while giving a eulogy. But while child welfare worker Paula Hall (Rachel House) may describe Ricky Baker as "a bad egg," the movie he headlines is anything but that.
The Death of Stalin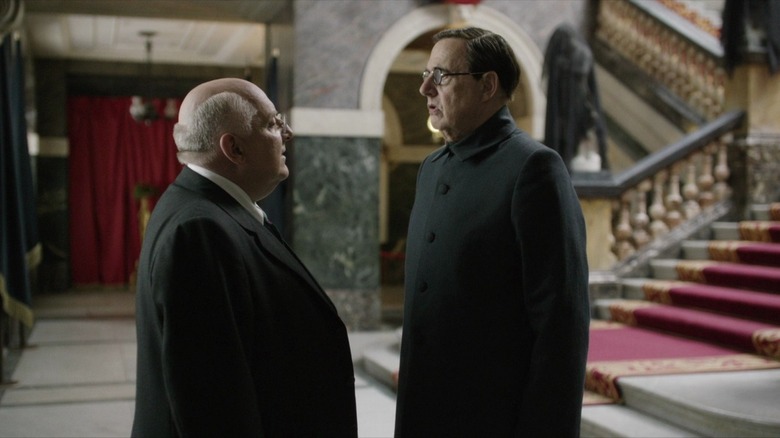 IFC Films
You might not expect an all-time great comedy to open with the death of one of history's most infamous monsters. But as its title makes clear, "The Death of Stalin" kicks off with just that, as the death of Joseph Stalin spurs the entire plot into motion. This demise inspires the ruler's various minions (played by a murderers' row of actors that includes Steve Buscemi and Simon Russell Beale) to scramble to secure his seat of influence over Soviet Russia. Countless instances of backstabbing ensure that nobody can be trusted when power is up for grabs. Written and directed by Armando Iannucci, "The Death of Stalin" is often bleak in its humor and its outlook on human behavior, but that's just what makes the project so entertainingly funny.
Part of what makes this movie work as well as it does is how all this farcical humor isn't just handled by comedic actors. Comedy veterans Michael Palin and Jeffrey Tambor are in the cast, but performers known better for dramatic turns like Buscemi, Paddy Considine, and Jason Isaacs are the norm within this cast. "The Death of Stalin" gives these artists a chance to flex their comedic muscles while juxtaposing their dramatic conviction with increasingly madcap mayhem surrounding them, which proves to be a delight. Death is not the end, it's only the beginning, as they say, and in the case of "The Death of Stalin," it provides the beginning of a great modern comedy.
Private Life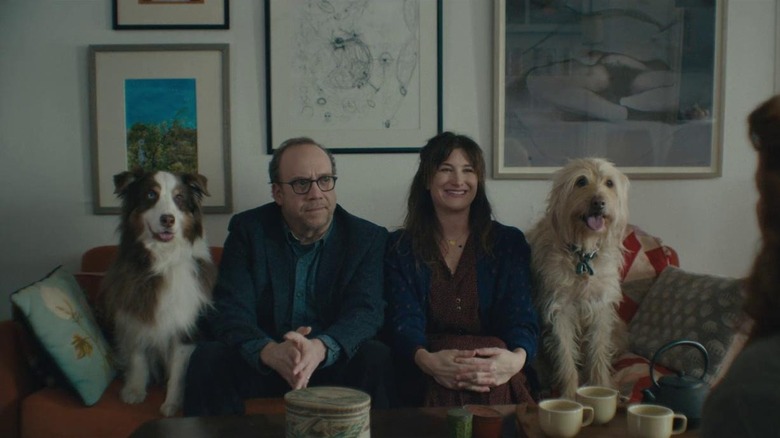 Netflix
Director Tamara Jenkins really should be a bigger deal as a comedy filmmaker. Her 2007 film, "The Savages," alone indicated her incredible ability to crack viewers up while probing all too real insecurities. More than a decade after that project, 2018's "Private Life" solidified that she hadn't missed a beat in her gifts as an artist. Headlined by Paul Giamatti and Kathryn Hahn, the movie depicts a middle-aged couple trying to have a kid, a fervent pursuit that keeps getting blocked up by medical issues. Their quest for a child eventually involves their 25-year-old niece and her eggs, which unleashes a lot more family drama.
What may sound on paper like the premise for an over-the-top wacky comedy is instead the perfect vehicle for quietly hysterical observations on life and complex familial relationships. "Private Life" can get heavy, but Jenkins always know how to circle back to comedy to keep things from getting too overwhelming. Giamatti's depiction of a man in a sperm donor's office struggling to work a TV blaring pornography makes great use of the actor's physical comedy skills while a separate sequence with Hahn rambling while cleaning and being pantsless is similarly priceless. Both scenes aren't just funny, they reflect the open vulnerability that makes "Private Life" and the works of Tamara Jenkins so incredible.
Support the Girls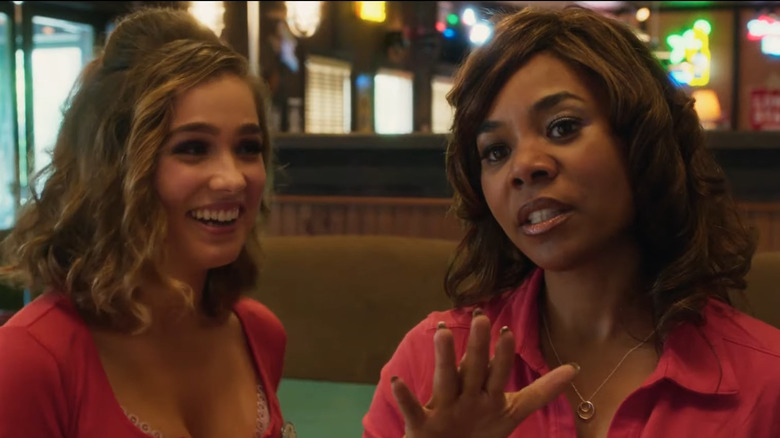 Magnolia Pictures
Few things go down as sweetly as an effective movie chronicling a single day in the life of an everyday person. They can have easygoing vibes and relatable atmospheres that can prove downright irresistible. For a peak example of this type of filmmaking, look no further than 2018's "Support the Girls." Written and directed by Andrew Bujalski, the film chronicles the exploits of Lisa (Regina Hall), the manager of Double Whammies, a Hooters-esque eatery. While taking care of and offering guidance to the various waitresses at the establishment, Lisa is also trying to keep both the business and her own personal life from crumbling to pieces.
The film is a treatise on the struggles of the working class in 21st-century America and an ode to how much effort people put into just trying to keep their heads above water. It's rough, it's brutal, but sometimes, there's a moment of peace (albeit one defined by screaming) afforded by the friends we hold close. "Support the Girls" is also frequently hilarious, with Hall getting to use her comic chops to such an excellent degree while supporting players like Haley Lu Richardson and Shayna McHayle also amuse in their on-screen turns. Humor is often the perfect tool to smuggle in commentary on the state of the world today, and "Support the Girls" is a great example of how films can effortlessly juggle insight with levity.
The Breaker Upperers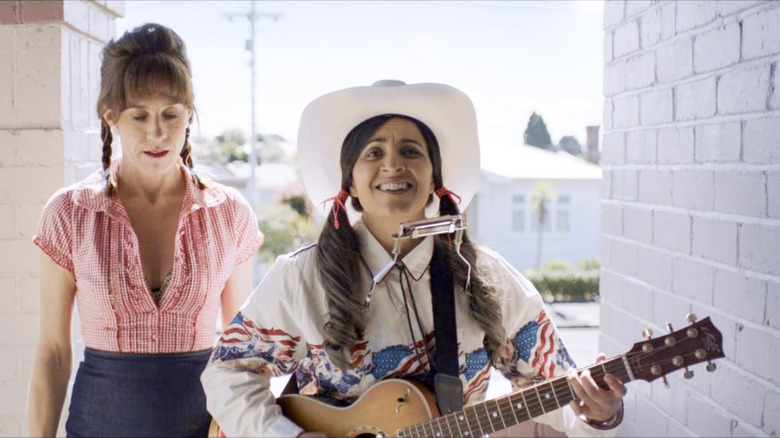 Netflix
"The Breaker Upperers" protagonists Jennifer (Jackie van Beek) and Mel (Madeleine Sami) have a strange occupation. They're hired by people to break up with their lovers. It's a win-win scenario for all. The person that hires this duo doesn't have to get their hands dirty with a messy break-up, and Jennifer and Mel get to make a lot of money. It's a wacky but creative concept that serves as the backbone for "The Breaker Upperers," which eventually dovetails into the central friendship getting tested once Mel begins to fall for a football player client.
Sometimes, all you need to make a comedy movie work is some good chemistry. That's just what "The Breaker Upperers" offers through the rapport between van Beek and Sami (who also wrote and directed this movie). This duo is extremely funny bouncing off one another, and they easily sell the idea that these two have been friends for ages. Humor also emerges from the various memorable pieces of dialogue in the screenplay, particularly Mel's explanation for how bisexuality works, which evokes the X-Men. Speaking of which, the nonchalant handling of Mel's queerness further reinforces the innate uniqueness of "The Breaker Upperers." Getting broken up with is never pleasant, but by the same token, watching "The Breaker Upperers" is an extremely rewarding experience.
After Hours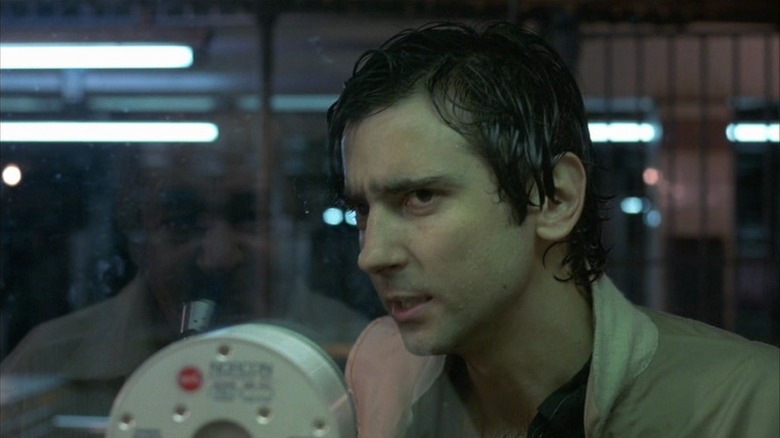 Warner Bros.
One of Martin Scorsese's more underappreciated titles, "After Hours" takes place in the dead of night in New York City. One man unwittingly finds himself shoveled from one ridiculous scenario to the next against this nighttime domain. It's a comedy of errors that takes one character and the audience across a wide array of bizarre but hysterical characters. Several Scorsese movies are about escalating chaos, but rarely have they felt as out of control as the unpredictable lunacy in "After Hours."
Of course, most of those other Scorsese films aren't screwball comedies. But with "After Hours," he emulates the classic elements of this genre to a tee, including the enjoyable twists on conventional gender roles and big swings at oddball laughs. All of these elements are captured through Scorsese's sublime direction, with his camerawork plunging right into all the unique sights New York has to offer. Meanwhile, Joseph Minion's screenplay is a riot, but it has some subtle, thoughtful touches too, such as how the queer residents of New York are depicted, in a departure from 1980s cinema norms, as everyday citizens, especially when compared to the protagonist of "After Hours." 
It isn't as much of a household name as other movies from this seminal auteur, but Martin Scorsese's "After Hours" is still very much worth watching, if only to see outstanding supporting performances from the likes of Catherine O'Hara and Teri Garr.
Saint Frances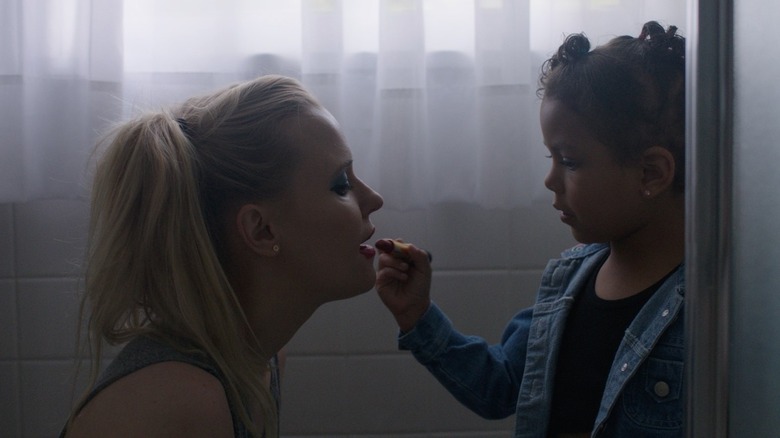 Oscilloscope Pictures
Often, women in movies have to be perfect to even exist, let alone get lots of dialogue. They have to adhere to an unrealistic standard of beauty or badassery to be seen as valid or worthy of being interwoven into cinematic stories. "Saint Frances" is a breath of fresh air in this department, as the story of Bridget (Kelly O'Sullivan, who also wrote the screenplay) is all about emphasizing the vulnerabilities and imperfections of women. As Bridget navigates an unwanted pregnancy and the difficulties of being a nanny to a rambunctious youngster, it's never a secret that Bridget is someone who bleeds, urinates, spits, you name it. She's a human, just like everyone else.
This is a natural part of the screenplay, not something lingered on by the camera to mock the character of Bridget. Even better, "Saint Frances" wrings incredibly moving poignancy from women bonding over their "imperfections," and best of all, "Saint Francis" subverts the Hollywood norms while being regularly hysterical. Adolescent Frances (Ramona Edith Williams) is an especially amusing creation and gets some of the best lines of the whole movie in her strained interactions with Bridget. Gloriously imperfect women are the backbone of "Saint Frances," and they inform its realistically hilarious tendencies.
Shiva Baby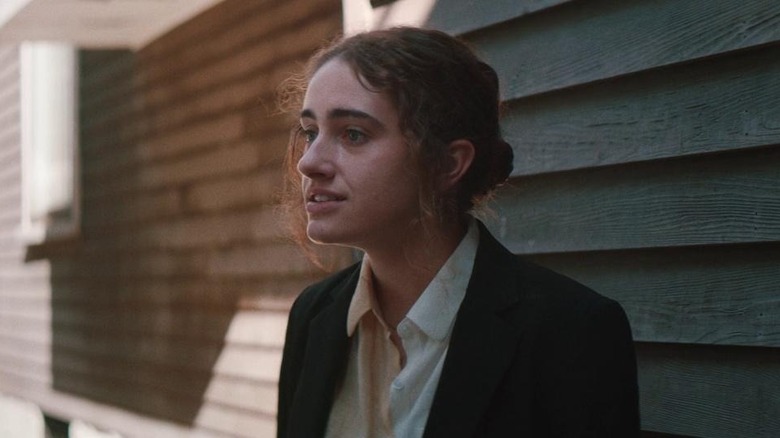 Utopia
Rare is the comedy that can make you dig your nails into the armrest of your chair, but that's just what "Shiva Baby" does. All that intensity comes from Danielle (Rachel Sennott) attending a shiva with her parents, where she encounters her ex-girlfriend and her sugar daddy. Restricted to one location and a 78-minute runtime (including credits), "Shiva Baby" is a masterclass in compact but engrossing cinema. Cinematographer Maria Rusche keeps finding great ways to visually convey how trapped and claustrophobic Danielle feels within this shiva, all while Sennot's increasingly frustrated performance brilliantly raises those emotions to the surface.
Though it may sound more harrowing than amusing, "Shiva Baby" still finds plenty of time for dark comedy within this excruciating experience. Danielle's interactions with inquisitive relatives reek of realistically authentic awkwardness, the kind you must laugh at lest you cringe endlessly. Watching Danielle juggle so many secrets and new obstacles at once also inspires titters, with writer/director Emma Seligman managing to execute this quality without turning Danielle into a punching bag. She's a character we're supposed to be invested in and laugh with. After all, if we weren't supposed to care about her, would "Shiva Baby" render its titular event with such cramped intensity?
The Edge of Seventeen
STX Entertainment
Hailee Steinfeld has gained incredible notoriety for her attachment to famous franchises like the "Pitch Perfect" movies and the Marvel Cinematic Universe. If you're curious if she can still deliver strong performances in more down-to-earth fare outside of "True Grit," you need only give "The Edge of Seventeen" a watch. This 2016 comedy is crafted by writer/director Kelly Fremon Craig to be something that can resonate with 21st-century teenagers. However, it's also got the kind of superb filmmaking and wit that are utterly timeless and can resonate with any age range.
Craig's ingenious decision in crafting the comedy here is in embracing the inherent discomfort and awkwardness of this stage of your life. Nothing ever goes quite right, even just simple flirty interactions with crushes are bound to have some element of chaos to them. Ingraining this into the fabric of the film lends tangible reality to everything Steinfeld's character goes through. Even better, her protagonist has sublime comedic chemistry with an older, wiser teacher played by Woody Harrelson. These two performers play off each other wonderfully, with the dialogue that emerges from their conflicting personalities being some of the sharpest in "The Edge of Seventeen's" hilarious yet poignantly true screenplay.
Stan & Ollie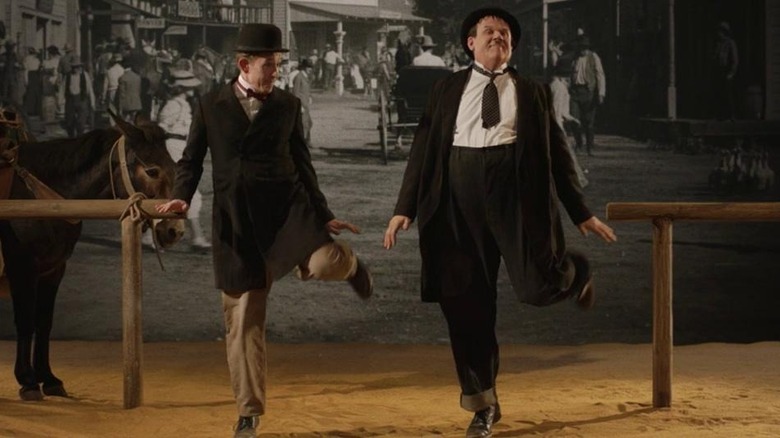 Sony Pictures Classics
Stan Laurel and Oliver Hardy were two of the biggest early names in comedy history, a duo whose legacy in film has managed to endure for years. However, the film "Stan & Ollie" — with Steve Coogan as Laurel and John C. Reilly as Hardy — catches them in the twilight of their career as they engage in a 1953 tour in Britain. Given that this takes place at a moment when it seems like their impending legacy will be minimal at best, it may be hard to imagine that "Stan & Ollie" could be all that funny of a movie.
Luckily, director Jon S. Baird is working with Coogan and Reilly, two enormous heavyweights in the world of cinematic comedy who can get a chuckle out of even the most hackneyed screenplay, let alone a genuinely well-written movie like "Stan & Ollie." The two do a great job of recreating the energy and wit of classic Laurel and Hardy sketches in certain sequences. However, they also prove quite dynamic and amusing in the more intimate scenes showing two long-time buddies navigating a new and drastically changed world. These two make for a great combo to anchor the proceedings while Baird's deft handling of humor and melancholy gives the comedy "Stan & Ollie" a unique tone that, much like any classic Laurel and Hardy sketch, you just can't resist.
Obvious Child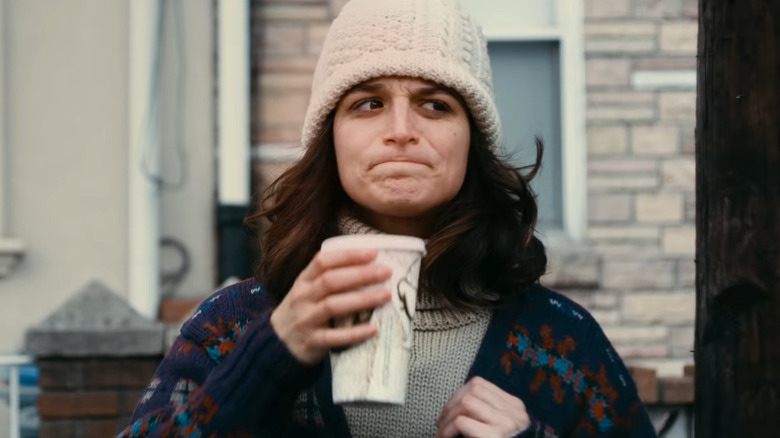 A24
It's shameful that Jenny Slate and filmmaker Gillian Robespierre haven't become one of the more iconic actor/director duos in modern cinema. Their work together has produced several features brimming with authenticity, heart, a willingness to tackle provocative material, and most importantly, lots of laughs. The most blatant example of the fruits of this creative pairing can be seen in the 2014 film "Obvious Child," which finds Slate playing Donna, a woman who, after a one-night stand, discovers she's pregnant and decides to get an abortion.
Robespierre's screenplay is a rarity in American cinema — a movie involving abortion that doesn't define its female lead solely by her abortion. Slate's protagonist gets plenty of dimensions beyond just that, including a cute romance with Max (Jake Lacy). Slate excels at inhabiting the various nuances of Donna, such as finding the comedy in her everyday life and in having a warm rapport with Lacy's character. The entertainment of this story is accentuated by a bevy of memorable instances of witty dialogue and delightful supporting turns from the likes of Richard Kind. To watch "Obvious Child" isn't just to watch a great modern comedy or to see a fantastic new approach to the topic of abortion in cinema but to also see the epitome of why Robespierre and Slate are a creative force to be reckoned with.