The Animated Comedy Flop Defying Odds And Dominating Netflix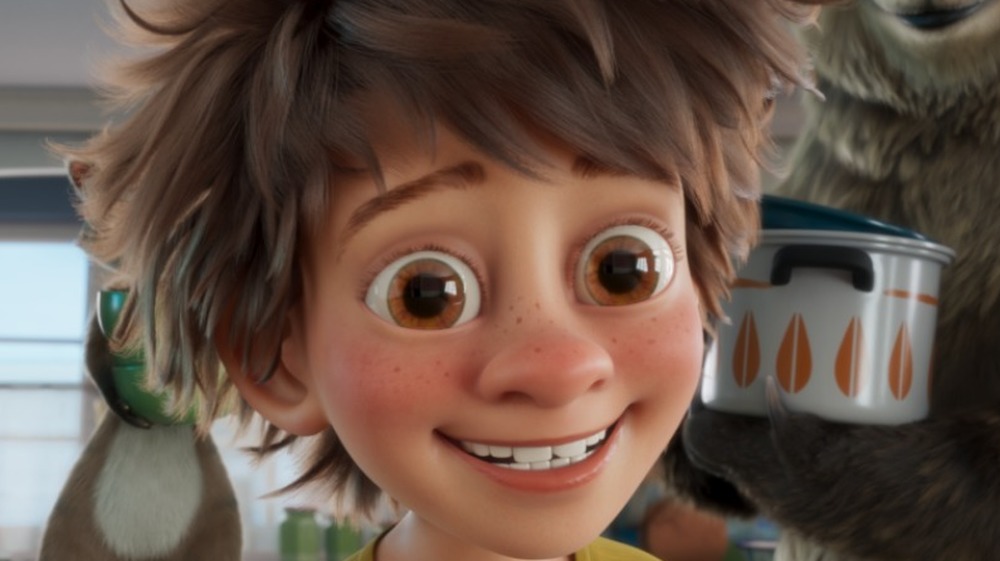 Charades
What if your dad was Bigfoot? And you had all the magical powers of a Bigfoot, such as super-speed, super-hearing, rapid healing like Wolverine, and the ability to talk to animals? But your home life is complicated, because your dad is a celebrity and isn't around a lot? And you have to travel with your mom and animal friends into the Alaskan wilderness to rescue him after he goes missing, all while trying to stop an oil company from drilling? If you can imagine all that, you're probably one of the screenwriters of Bigfoot Family, an animated family movie that's popping off on Netflix.
Bigfoot Family is the sequel to 2017's The Son of Bigfoot. Both films were produced by Belgian animation studio nWave Pictures. The Son of Bigfoot did fairly well at the international box office, grossing over $47 million against a $20 million budget, according to Box Office Mojo. It didn't do as well in the United States, where it didn't get a wide theatrical release; it grossed under $300,000 total. Unfortunately, 2020's Bigfoot Family fared even more poorly. Due to the COVID-19 pandemic, the film was released theatrically in only a handful of countries, and grossed $9.3 million overall. 
The good news for the makers of the film, though, is that the box office doesn't matter so much when your movie is on Netflix, where it can be discovered by millions of people. Bigfoot Family is currently the no. 2 title on Netflix in the U.S.
Bigfoot Family has people asking questions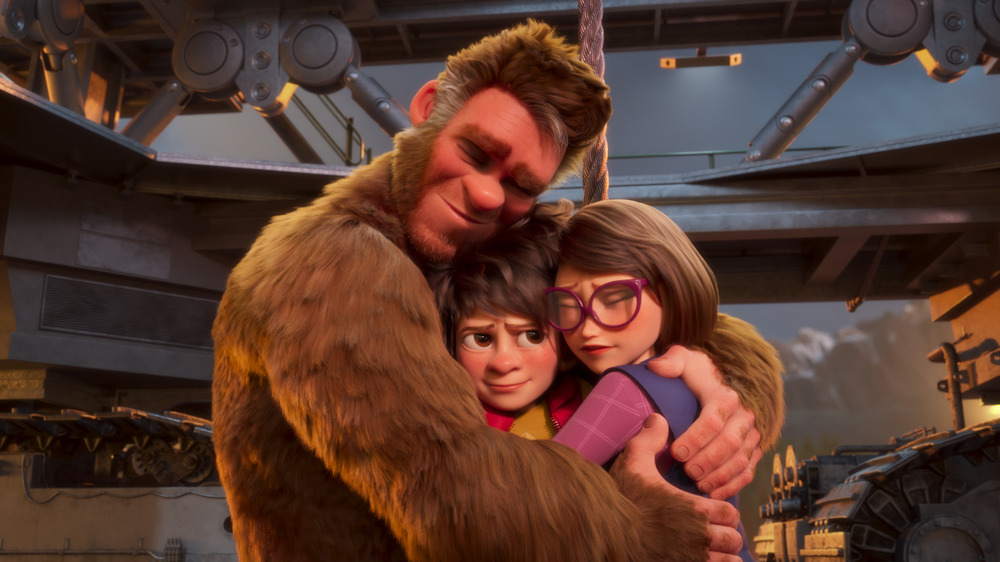 Charades
Bigfoot Family is directed by Ben Stassen — the director of Fly Me to the Moon and The Queen's Corgi – and Jeremy Degruson. It was written by Bob Barlen and Cal Brunker, who will soon surely have great success with the upcoming Paw Patrol movie they scripted. The voice cast includes Jules Wojciechowski as Bigfoot's teenage son Adam, Roger Craig Smith as Dr. Jim "Bigfoot" Harrison, and Joey Lotsko as Trapper the wisecracking raccoon.
Taking to Twitter, Netflix viewers shared their opinions on Bigfoot Family. Amid many positive tweets were hilarious questions about how Adam's mom Shelly married Bigfoot. Dr. Jim Harrison is a man who got transformed into Bigfoot because of science, but it's unclear whether or not he became Bigfoot before or after he got married and started a family. Presumably before, because Adam is also part Bigfoot. So, yeah — something for parents watching the movie to think about. Also, Twitter user @ColeHinton13 thinks "hot Bigfoot" looks like The Fault in Our Stars author John Green. (We can see it.)
All in all, Bigfoot Family is a cute movie with a positive environmentalist message, good animation, and a few funny gags. Kids will be entertained for 90 minutes, and adults will get a few laughs out of it as well.